New York City Council Staffers Close In On a Remarkable Union Built From Scratch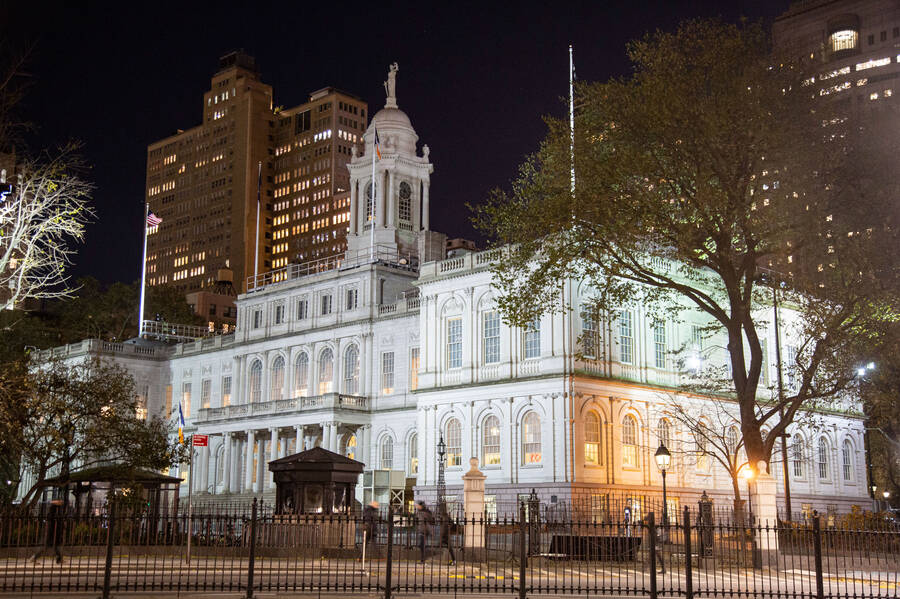 Last Novem­ber, employ­ees at the New York City Coun­cil announced a cam­paign to union­ize, seek­ing high­er pay and a voice in the work­place. Today that cam­paign draws close to for­mal recog­ni­tion — a rare and note­wor­thy instance of work­ers suc­cess­ful­ly build­ing a new union inde­pen­dent­ly, in a polit­i­cal­ly sen­si­tive place.
Sarah Cre­an, a com­mu­ni­ca­tions direc­tor at the Coun­cil who has been involved in the cam­paign from the begin­ning, says that, among work­ers, the idea of union­iz­ing stretch­es back near­ly a decade. The cur­rent cam­paign has been bub­bling for near­ly three years. First, there was a let­ter to the Coun­cil speak­er, signed by about 100 staffers, with a salary analy­sis and oth­er work issues. This result­ed in addi­tions to the bud­get of every Coun­cil mem­ber, but Cre­an says that was a ​"mixed bag" for work­ers, since not all the mon­ey was put towards salaries. ​"There was a lot of frus­tra­tion after that," she said.
Inter­nal orga­niz­ing con­tin­ued. Last Octo­ber, the Coun­cil issued a report find­ing that City Coun­cil­man Andy King was guilty of sex­u­al harass­ment, mis­use of funds, and retal­i­a­tion against his staff, but a motion to expel King from the Coun­cil failed. Cre­an says this was the ​"one of the last straws" for staffers who already felt over­worked and under­paid. ​"There was a thought: if we're going to do it, we have to do it now."
The next month, the union cam­paign went pub­lic. At the time, orga­niz­ers had already secured 150 union cards, out of a total unit that they esti­mat­ed could be as large as 600. Deter­min­ing the exact com­po­si­tion of a con­stant­ly fluc­tu­at­ing staff is dif­fi­cult, but now orga­niz­ers are plan­ning for at least two sep­a­rate units: one of leg­isla­tive aides, num­ber­ing between 300 – 400, and one of finance aides, of less than 50. City Coun­cil Speak­er Corey John­son has been sup­port­ive of the union effort. In late Jan­u­ary, staffers request­ed vol­un­tary recog­ni­tion of their union. That recog­ni­tion has not hap­pened yet, but Cre­an says that all signs are pos­i­tive, and the Coun­cil has been nego­ti­at­ing tech­ni­cal issues like the size and scope of the unit with an attor­ney that staffers hired by hold­ing fundrais­ers to sup­port their union drive.
Besides the nat­ur­al polit­i­cal lever­age that would accrue to a union of City Coun­cil staffers, what makes this dri­ve notable is the fact that they have pulled it off inde­pen­dent­ly, with­out affil­i­at­ing with any exist­ing union. That was not com­plete­ly by choice. Cre­an says that they had con­ver­sa­tions with a num­ber of unions, but because all of New York's major unions have busi­ness before the Coun­cil, there were con­cerns every­where about the polit­i­cal per­ils of tak­ing on the staff union. Though the inde­pen­dent route has placed great demands on the time of the work­ers to do the work of orga­niz­ing and form­ing the infra­struc­ture of a union them­selves, it also means they will be unen­cum­bered by any polit­i­cal con­flicts that could work against their pow­er when they go into bar­gain­ing. And Cre­an says that the group may still affil­i­ate with an exist­ing union if the sit­u­a­tion war­rants it lat­er. ​"The door is open down the road," she said.
Like most union dri­ves, the City Coun­cil union was inspired by basic demands for bet­ter salaries and work­ing con­di­tions. But it takes lit­tle imag­i­na­tion to see how a union of leg­isla­tive staffers could exer­cise its lever­age on a wide vari­ety of polit­i­cal issues — and how such a union could be extreme­ly valu­able to the New York labor move­ment as a whole. The fact that hun­dreds of har­ried employ­ees could nav­i­gate the del­i­cate polit­i­cal com­plex­i­ties of their work­place while orga­niz­ing them­selves for years speaks to the lev­el of moti­va­tion at play. Whether the union is ulti­mate­ly part of an exist­ing union or a brand new one, its very exis­tence is a tes­ta­ment to the new­found vis­i­bil­i­ty of labor activism in America.
"This is some­thing for a long time peo­ple said was impos­si­ble… it's a reflec­tion of what's going on across the coun­try," Cre­an said. ​"Peo­ple are hav­ing to take action. We had no oth­er choice if we want­ed bet­ter lives."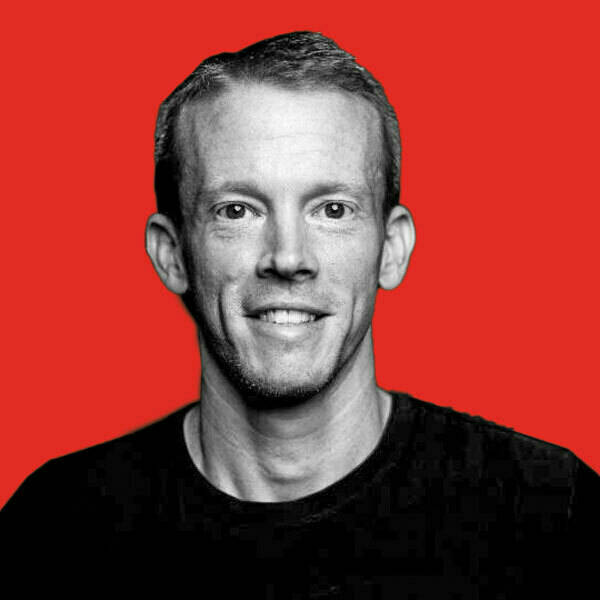 Hamil­ton Nolan is a labor reporter for In These Times. He has spent the past decade writ­ing about labor and pol­i­tics for Gawk­er, Splin­ter, The Guardian, and else­where. You can reach him at Hamilton@​InTheseTimes.​com.