New York City Sues Fossil Fuel Companies for 200 Years of Climate Destruction
The city is modeling how to take Big Energy to task.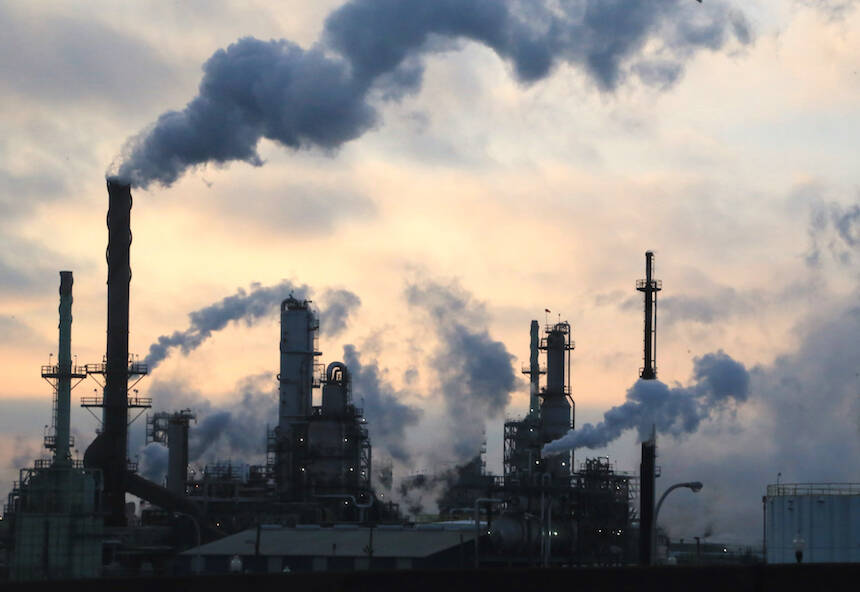 New York City may­or Bill De Bla­sio announced on Wednes­day that the city's pen­sion fund will divest its rough­ly $5 bil­lion in fos­sil fuel hold­ings. The Big Apple will also sue five major oil com­pa­nies — BP, Exxon Mobil, Chevron, Cono­coPhillips and Shell — for cli­mate dam­ages past, present and future, call­ing cli­mate change ​"per­haps the tough­est chal­lenge New York City will face in the com­ing decades."
Court filings for the suit explicitly cite the fact that just 100 companies have been responsible for around 70 percent of all greenhouse gas emissions since the industrial revolution.
Court fil­ings for the suit explic­it­ly cite the fact that just 100 com­pa­nies have been respon­si­ble for around 70 per­cent of all green­house gas emis­sions since the indus­tri­al rev­o­lu­tion. Ask­ing oil majors to pay, the doc­u­ment argues, will ​"shift the costs of pro­tect­ing the city from cli­mate change impacts back on to the com­pa­nies that have done near­ly all they could to cre­ate this exis­ten­tial threat."
And there's a lot to be paid for: A study released ear­li­er this week found that 2017 broke the record for the cost of nat­ur­al dis­as­ter, with weath­er and cli­mate-relat­ed dam­ages in the Unit­ed States total­ing $306 bil­lion. Sev­er­al cli­mate change effects drove up the total, from the storm surges to the dry and hot­ter-than-aver­age con­di­tions that sus­tain wild­fires. Cities and states on the U.S. main­land and in Puer­to Rico are still strug­gling to rebuild after hur­ri­canes, droughts and an unusu­al­ly pow­er­ful wild­fire sea­son. New York con­tin­ues to deal with the impacts of Hur­ri­cane Sandy five years on.
In such a con­text, New York City's deci­sion to take its mon­ey out of coal, oil and gas com­pa­nies is a major mile­stone in a grow­ing divest­ment move­ment. The fact that it will take legal action against oil giants also points to a decline in pub­lic accep­tance of the indus­try wreck­ing the planet.
In the­o­ry, anoth­er tool that could insti­tu­tion­al­ize hap­pi­ness at the mis­for­tune of bil­lion­aires and make cli­mate-mind­ed invest­ment at the fed­er­al, state and local lev­els more like­ly is the tax code. While Repub­li­cans tend to cast deci­sions around the tax code as a mat­ter of bud­getary math, in real­i­ty it's in large part a polit­i­cal doc­u­ment, out­lin­ing the types of eco­nom­ic activ­i­ty — and eco­nom­ic actors — that the gov­ern­ment wants to pro­mote. There are remark­ably pro­gres­sive changes that could be made through the tax code, such as levy­ing high fees on destruc­tive activ­i­ties — say, fos­sil fuels. In the last 40 years, though, pol­i­cy­mak­ers have opt­ed for the oppo­site approach and greased the wheels for fos­sil fuel companies.
The Trump admin­is­tra­tion seems bent on cut­ting cor­po­rate tax­es and cozy­ing up still fur­ther to the coal, oil and gas indus­tries. Trump named one of their own, for­mer Exxon­Mo­bil CEO Rex Tiller­son, as Sec­re­tary of State, and fos­sil fuel CEOs now have what might be unprece­dent­ed access to the White House. As In These Times report­ed late last year, Mur­ray Ener­gy CEO Robert Mur­ray per­son­al­ly pre­sent­ed his pol­i­cy pro­pos­als to Ener­gy Sec­re­tary Rick Per­ry. This week, staffers for Sen. Shel­don White­house, D. RI, obtained the Action Plan Mur­ray has been cir­cu­lat­ing to the admin­is­tra­tion. Shared with and pub­lished by the New York Times, that doc­u­ment lays out the coal baron's plans for mul­ti­ple agen­cies — many of which are already in the works: Leav­ing the Paris Agree­ment, slash­ing the EPA's staff by at least half and repeal­ing the Clean Pow­er Plan.
State and local gov­ern­ments have less pow­er to effec­tive­ly tax cor­po­ra­tions, which can take their cor­po­ra­tion char­ters to cor­po­rate-tax friend­ly states like Delaware. ​"Pro­gres­sive tax pol­i­cy is hard for states to do by them­selves, espe­cial­ly if the IRS and the feds are active­ly resis­tant, as they will be now," Roo­sevelt Insti­tute econ­o­mist Mar­shall Stein­baum told In These Times over email. ​"States tried to do pro­gres­sive tax­a­tion in the Pro­gres­sive Era — specif­i­cal­ly, tax­ing cor­po­ra­tions — but the ​'race to the bot­tom' in incor­po­ra­tion allowed cor­po­ra­tions to evade that quite eas­i­ly. What that means is that the idea of using pro­gres­sive tax­es to struc­ture incen­tives in the econ­o­my — as a socio-polit­i­cal weapon — has been almost exclu­sive­ly an ele­ment of fed­er­al policy."
This is part of the rea­son why more regres­sive con­sump­tion tax­es — like sug­ar or car­bon tax­es — have been pop­u­lar at the state lev­el, as it's much hard­er to hide con­sump­tion than prof­its. Accord­ing to Stein­baum, Cal­i­for­nia may be pio­neer­ing a more aggres­sive state-lev­el tax pol­i­cy in its bid to levy tax­es on the over­seas prof­its of tech com­pa­nies like Apple, whose head­quar­ters are in Cuper­ti­no, Calif., but whose assets are stashed in Irish sub­sidiaries. ​"Cal­i­for­nia is try­ing to extend [tax­a­tion] ​'beyond the water's edge,' as the tax wonks say," Stein­baum explains. ​"We'll see how it goes."
So long as puta­tive tax­a­tion remains dif­fi­cult at the state and local lev­el, actions like the one New York is tak­ing could be a means of lob­bing pun­ish­ing poli­cies at big, destruc­tive com­pa­nies. The appeal of such poli­cies extends well beyond the rev­enue it could gen­er­ate. As with the fos­sil fuel divest­ment cam­paign, the goal of suits like New York City's isn't just to free up more funds for things like storm resilience or pub­lic tran­sit, but to send a sig­nal about what kinds of eco­nom­ic activ­i­ties a soci­ety val­ues. (Though the rev­enue doesn't hurt — espe­cial­ly in cities and states whose bud­gets have been blud­geoned by austerity.)
Just before De Bla­sio announced the divest­ment and law­suit yes­ter­day, Exxon announced it was fight­ing back against a series of civ­il suits filed by a small hand­ful of coastal Cal­i­for­nia cities and coun­ties, tak­ing the oil major to task for its role in fuel­ing and spread dis­in­for­ma­tion about sea lev­el rise. Along with 36 oth­er fos­sil fuel com­pa­nies, Exxon is being sued to fund the infra­struc­ture upgrades nec­es­sary for sea­side towns to deal with the impacts of cli­mate change. Exxon lawyers wrote in their fil­ing on the mat­ter that the multi­na­tion­al firm had fall­en vic­tim to a ​"col­lec­tion of spe­cial inter­ests and oppor­tunis­tic politicians."
While lever­ag­ing the tax code against cor­po­ra­tions and the fos­sil fuel indus­try may be a long ways off, New York City and towns in Cal­i­for­nia towns might well be chart­ing out a new prece­dent for mak­ing the fos­sil fuel indus­try squirm, and poten­tial­ly fund ways to deal with their mess in the process.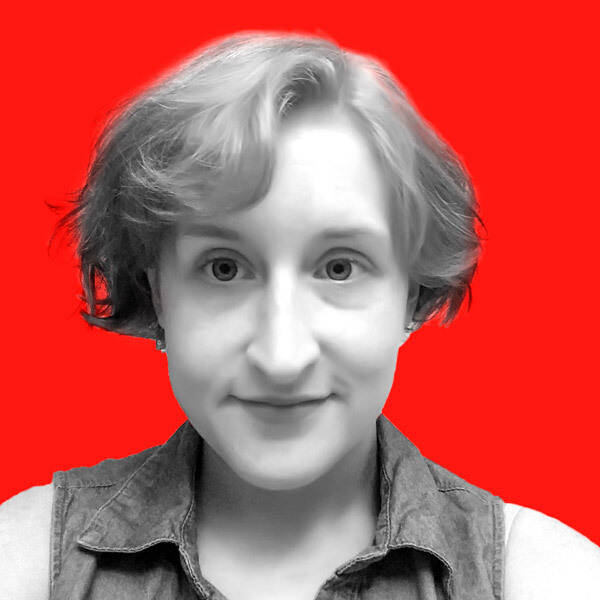 Kate Aronoff
is a Brook­lyn-based jour­nal­ist cov­er­ing cli­mate and U.S. pol­i­tics, and a con­tribut­ing writer at The Inter­cept. Fol­low her on Twit­ter @katearonoff.