Sex Workers Have Labor Rights Just Like Any Other Employee, Confirms NZ Court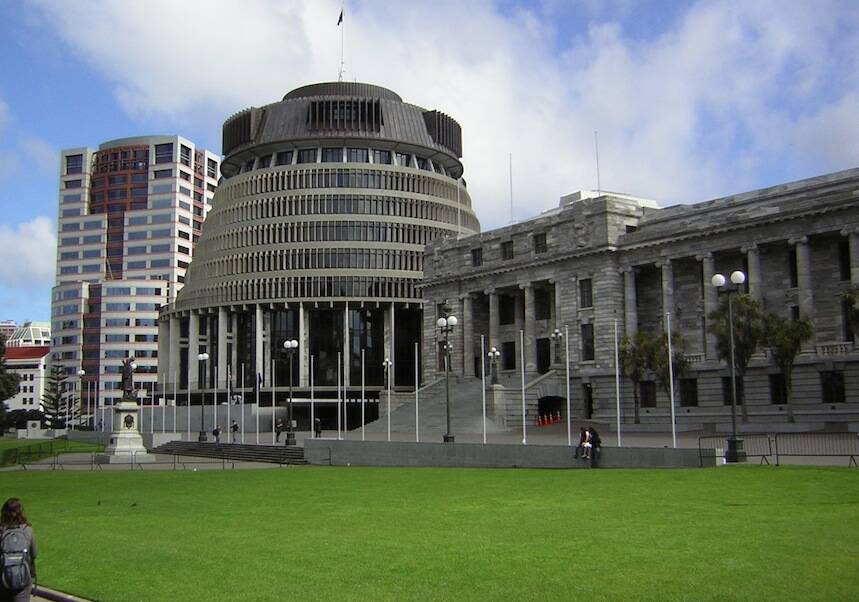 Last month, the New Zealand Human Rights Review Tribunal made a landmark ruling on the violation of a woman's human rights in a Wellington brothel known as The Kensington Inn, run by one Aaron Montgomery. But the case didn't involve the typical media tropes of a worker being ​"sold into slavery" or abused by a sadistic client. Rather, the employee filed a complaint against both Montgomery and Kensington's owner, M &T Enterprises, after Montgomery allegedly harassed her.
In February, the Tribunal published a decision siding with the worker—thereby confirming that brothel employees have the legal right not to be harassed by their managers, just like they do in any other profession.
When it comes to debates about sex work, feminists often raise the concept that it's a ​"job like any other," as journalist and former sex worker Melissa Gira Grant has explained. Yet the exchange of sex for pay remains a curiously radical notion for many around the world. While it's certainly true that sex work is a real career born of both necessity and ambition for many, it also comes laden with social anxiety and culture-war taboo.
In New Zealand, however, the occupation's decriminalization over the last decade has helped push back the country's Victorian-era morality laws to foreground human rights in the sex sector. And last month's Tribunal ruling further affirms sex work's legitimacy as a profession and the workers' agency as laborers.
In her complaint, the worker claimed Montgomery regularly made intrusive inquiries during the period of harassment in 2010, such as asking ​"several times whether she would have anal sex with clients and whether she ​'swallowed' when performing oral sex" and ​"whether she was ​'shaved'" — i.e., had gotten a Brazilian bikini wax.
The worker had, as a matter of company protocol, supplied information about waxing and which services she would provide to be kept on file, making Montgomery's alleged questions completely unnecessary. Moreover, the information was intended for negotiations with clients in order to facilitate her business, not to sate her boss' curiosity.
According to the worker, Montgomery also made offensive comments about her appearance — such as ​"you should give up your burgers" — that damaged her self-esteem and made her job experience miserable. In other words, Montgomery was reportedly acting as if expected boundaries of civil discourse and privacy in a labor-management relationship somehow did not apply in a brothel.
On top of the inappropriate behavior, the plaintiff said, Montgomery sought to restrict communications among staff: a classic tactic employed by oppressive employers to keep workers divided and thus less able to take collective action against unfair treatment.
As an experienced worker, the plaintiff would guide newer workers to the New Zealand Prostitutes' Collective (NZPC) as a resource for free reproductive health services and ​"a place where problems could be discussed, such as difficult clients." But Montgomery, according to the report, ​"was not happy about this and on several occasions yelled at the plaintiff and instructed her not to tell other workers about the NZPC." The tensions escalated as he allegedly started to ​"criticize her for hanging out with the other women outside work," constraining her free association rights.
Ultimately, the Tribunal found that Montgomery had ​"used language of a sexual nature to subject the plaintiff to behavior which to the plaintiff was both unwelcome and offensive and was either repeated or of such a significant nature that it had a detrimental effect on the plaintiff." The woman was awarded NZ$25,000 for emotional damages. Montgomery, who has denied the charges, no longer runs the brothel.
The power of the ruling is in its objective banality; after all, bosses who violate workers' rights, intrude on their privacy or otherwise behave inappropriately, are out of bounds, period, whether they're in a corporate board room or a massage parlor. Given sex work's history of stigmatization, however, the fact that the law worked is arguably remarkable.
Even the clinical legal language of the Tribunal's report is a refreshing contrast to the sensationalized depictions of sex workers in the media; the plaintiff comes across as neither the tormented victim nor the unredeemed whore. Instead, the complaint — and the ruling — centers on her demand for equality and respect in the workplace, and her resistance to a reportedly abusive boss.
Catherine Healy, co-founder of the NZPC, which helped the worker bring the complaint to the Tribunal, tells In These Times the decision marks a legal breakthrough in the country. New Zealand officially decriminalized sex work in 2003, mandating licensing for sex-work businesses and imposing health and safety standards for the sector. During the days of criminalization, Healy recalls, managers like Montgomery would have been penalized for operating a brothel rather than violating his employee's rights:
Of course, you don't want your manager to be sent to prison for five years [for running the business], because you wanted to be a sex worker… and you just wanted the sex harassment to be addressed…. [Now] with sex work being decriminalized, you can focus on the very exploitative behavior that you want to be addressed, and we don't have to be concerned that the nature of the activity's illegal.
More than ten years on, the Tribunal ruling marks another milestone for sex workers by showing how they can use the legal system to advocate for themselves on an equal basis with other citizens.
​"The authorities now can understand that it's not the nature of sex work that is the bothersome thing at all," says Healy. Rather, ​"it's the behaviors that go around [it] in terms of labor law, in terms of having a fair contract, having rights to realize and access justice. … For us, it feels very historic."
Advocates have long argued that the mistreatment of sex workers is a byproduct of endemic stigma and criminalization, which expose workers to discrimination, violence, structural poverty, and the increased threat of sexual assault and sexually transmitted disease. Though many sex workers do struggle with economic or social hardship, activists say the trade's underlying moral problem lies not with the profession, but with the society that systematically condemns it.
Decriminalization has alleviated some of these problems in New Zealand. Research indicates since the Prostitution Reform Act passed, more sex workers say they're able to work for themselves rather than tie themselves to, for instance, an underground massage parlor. Many also report feeling freer to negotiate with clients over providing services and safe sex practices, as well as experiencing improved relations with the police.
This progress reflects the evolution of sex worker activism as a public health and human rights movement, which emerged decades ago as a strand of radical feminism and in response to the rise of the HIV/AIDS crisis. But gaps in the law remain, Healy says — particularly for street-based sex workers, who still face legal and social discrimination for plying their trade in public. In recent years, some anti-sex work activists in New Zealand have also pushed for zoning and commercial restrictions on publicly selling sex.
Additionally, the pendulum may now be swinging further backward on a global scale, with a recent surge in anti-sex worker legislation gaining momentum in supposedly liberal countries like the United Kingdom and France. Campaigns are also advancing worldwide for the so-called ​"Swedish model," which aims to reduce ​"demand" by punishing clients and sex-service businesses directly (and workers indirectly).
​"I think we're at a crossroads again," Healy says. ​"It's just unbelievable that people are gaining traction to push for the criminalization of the client and the third parties."
In New Zealand, at least, the Tribunal's decision is staving off the moral crusaders' reactionary backlash. At the Kensington, sex workers now know they can pursue their work in peace and stand up for the right to do their jobs — just like anyone else.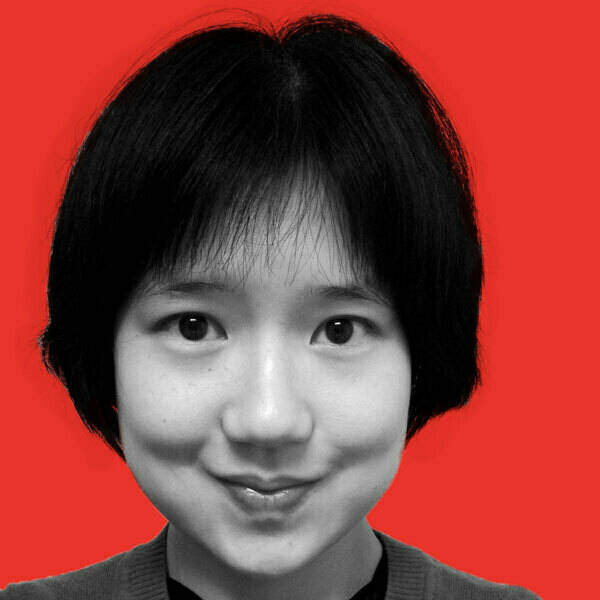 Michelle Chen is a contributing writer at In These Times and The Nation, a contributing editor at Dissent and a co-producer of the ​"Belabored" podcast. She studies history at the CUNY Graduate Center. She tweets at @meeshellchen.