A Halloween Nightmare in Juárez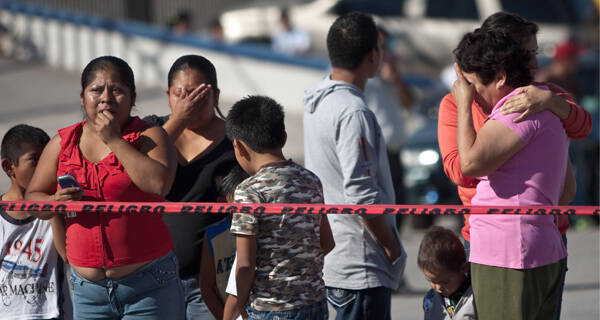 On October 24 in Ciudad Juárez, the Dulces Blueberry maquiladora, a low-wage manufacturing plant that specializes in American Halloween candy, turned into a real-life house of horrors when an industrial explosion killed four workers, injured several dozens more and showered the area with a cloud of dust.
According to the border-based outlet Frontera Norte Sur (FNS), as a result of the blast, ​"Fire broke out on the plant's premises, fueled by spilled chemicals and sugar, and windows of homes in an adjacent residential district were reportedly shattered." FNS has also revealed that the factory struck by the Halloween blast was known for producing gimmicky trick-or-treat candies like ​"Real Annoying Orange" and ​"Plants vs. Zombies" gummies.
Though the site of the collapsed factory is now under investigation by government authorities, officials reportedly left grieving family members in the dark for days and there is still little information available on the exact cause of the explosion. Texas-based WFAA initially quoted Rosario de la Torre Mesa, the mother of 20-year-old worker and father of two Miguel Angel, as saying: ​"Since yesterday at five in the morning when [Miguel] left for work, I haven't seen him. I haven't heard anything."
By Saturday, WFAA reports, she'd only identified her son's remains ​"after standing vigil outside the factory for two days."
According to FNS Editor Kent Paterson, this disaster primarily ​"exposed the almost non-existent infrastructure in place [in Juárez] to respond to health and environmental emergencies." The faulty organization was highlighted, he says, by the city's halting emergency response to the explosion in the hours following the disaster. The chaotic aftermath was exacerbated, he continues, by longstanding resource gaps – hospitals that lacked the capacity to care for the injured and ambulances that ​"were not working or lacked gasoline."
As horrifying as the city's lack of emergency response is, however, perhaps more chilling has been the dead silence from the American side of the border about the labor conditions in the factory itself. The Blueberry factory is associated with U.S. brand Sunrise Confections, a division of the El Paso-based Mount Franklin Foods. The company has yet to respond to employees' families claims that workplace hazards directly contributed to the tragedy. As of Wednesday afternoon, Mount Franklin had also declined to answer inquiries from Working In These Times.
El Paso's KTSM reports:
Preliminary findings indicate that a candy cauldron next to several gas pipes may have caused the massive fire.

The explosion occurred in the 8th area of the Blueberry factory; some family [members] said work conditions in the maquila weren't appropriate and safe.

​"The factory wasn't a secure place to work actually there was a gas leak and that caused the accident," a family member said.
And this wasn't the first time that conditions from the Blueberry facility and its affiliated Sunrise company have reportedly come under scrutiny. FNS recorded two previous fires at the factory in 2005 and 2007 and noted local reports that the factory ​"had issues with authorities over wastewater discharges, air emissions and tax payments."
According to Paterson, though, Blueberry's alleged safety issues are far from unique. ​"The year has seen a trend of mass health and safety violations in the maquiladoras," he says, noting that Ciudad Juárez has seen an increased number of incidents of workers suffering exposures to toxins and other on-the-job injuries.
Though Juárez is known for drug war-fueled crime and murder, its maquiladoras, which pump out products from auto parts to apparel for their northern neighbors, are also fraught with the terrors of abuse and exploitation for workers on factory floors. The border economy is driven by a number of sketchy players, from the U.S. multinationals that that control the factories, to the subcontractors that maintain plant facilities, to government officials whom activists condemn for willfully neglect eroding working conditions.
According to the California-based watchdog group Maquiladora Health & Safety Support Network, Mexico's sweeping industrial growth since the mid-1990s under the North American Free Trade Agreement (NAFTA) has ravaged border communities that depend heavily on low-wage factory work. Though maquiladoras have attracted many workers from rural areas as a source of stable jobs, the combustible mix of economic desperation, neoliberal trade policy, and multinational corporate power has, according to advocates, stifled any regulatory system.
Garrett Brown, coordinator of the Network, has long claimed that working conditions in Mexico's industries under NAFTA's weak labor regulatory regime have been marred by an unresponsive government that lacks the resources and political wherewithal to challenge multinationals, in addition to being plagued by corruption.
On top of inadequate regulation, Brown argues, Mexico is constrained by its huge economic dependency on international trade, which often fosters corporate impunity in border towns like Juárez that revolve around foreign investment. ​"It almost doesn't matter how good or how bad the Mexican health and safety regulations are," he tells Working In these Times, ​"when they have a macroeconomic situation like they do, which is common with many developing countries, where [international pressure] just completely mitigates against enforcement of regulations."
Other reports by rights advocates in recent years have noted that many workers face various health hazards not only at work but in their impoverished communities, particularly in the nearby shantytowns that are cut off from public services like basic sanitation.
Brown hopes the Blueberry catastrophe sparks broader awareness of the global labor crisis causing this systemic neglect. ​"It's an economic system problem," he says, although he adds that research has consistently demonstrated the economic benefits of safer workplaces, both for workers and employers. ​"Despite every study," he continues, ​"there's still a lot of employers in the [United States], as well as U.S.-based transnationals elsewhere — Bangladesh, or Mexico or China — that simply won't invest in health and safety programs."
Meanwhile, families of the candy factory workers back in Juárez are still counting the casualties in the ruins. As grieving mother de la Torre told a local broadcaster, "[The factories] hire people, but [they] don't think of their safety." Yet children north of the border will continue to celebrate, likely oblivious to the horrors that unfolded for the workers that make their trick-or-treats possible.
Debbie Nathan assisted with research.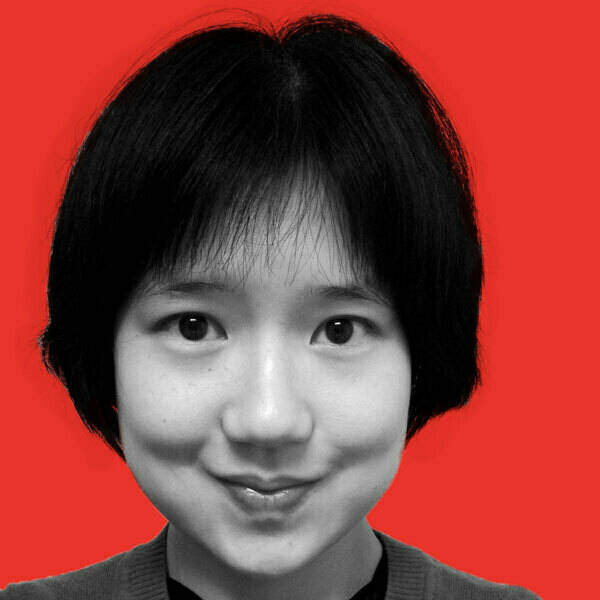 Michelle Chen is a contributing writer at In These Times and The Nation, a contributing editor at Dissent and a co-producer of the ​"Belabored" podcast. She studies history at the CUNY Graduate Center. She tweets at @meeshellchen.