NLRB Decision Could Mean Excellent News for Fast Food and Other Low-Wage Workers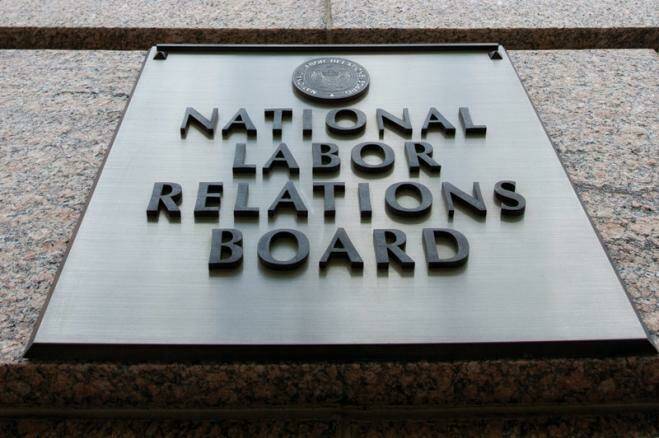 In a deci­sion that could great­ly improve prospects for work­ers to form unions in a fast-grow­ing and large­ly low-wage swath of the U.S. work­force, the Nation­al Labor Rela­tions Board (NLRB) rede­fined yes­ter­day the stan­dards for deter­min­ing when more than one firm will be con­sid­ered ​"joint employ­ers" of a group of workers.
The new stan­dard is large­ly a return to a broad­er, more inclu­sive def­i­n­i­tion used before the Rea­gan-era NLRB tight­ened the rules, thus nar­row­ing the num­ber of busi­ness oper­a­tions con­sid­ered to have joint employ­ers of a par­tic­u­lar group of workers
This is impor­tant in cas­es like the one just decid­ed by the NLRB, which enforces the Nation­al Labor Rela­tions Act: It con­cerned a 2014 vote on whether 240 work­ers could form a Team­sters union local at a recy­cling plant in Cal­i­for­nia. Brown­ing-Fer­ris, a waste dis­pos­al giant that employed 60 work­ers on oper­a­tions out­side of the recy­cling facil­i­ty and 240 inside, owned the build­ing but sub­con­tract­ed the pro­vi­sion and direct man­age­ment of its work­ers to a small firm, Leadpoint.
Although the rep­re­sen­ta­tion elec­tion bal­lots were impound­ed with­out being count­ed, the union asked for a deter­mi­na­tion that Brown­ing-Fer­ris, which set many con­straints on pay and oper­at­ing pro­ce­dures, was a joint employ­er with Lead­point and should be a par­ty to any labor con­tract. Under the old rules, it was ruled not to be a joint employ­er; under the new rules, it would.
The con­ser­v­a­tive Repub­li­can NLRB view artic­u­lat­ed in deci­sions dat­ing to the ear­ly 1980s, and fur­ther nar­rowed over the past three decades, proved extreme­ly advan­ta­geous to many indus­tries and cor­po­ra­tions that have relied heav­i­ly over recent decades on strate­gies such as out-sourc­ing, sub-con­tract­ing and fran­chis­ing, which on the whole have reduced work­ers' pow­er, wages, secu­ri­ty and protections.
Such busi­ness mod­els evolved in response to cap­i­tal mar­kets' demands for high­er prof­its, accord­ing to David Weil, a for­mer Boston Uni­ver­si­ty eco­nom­ics pro­fes­sor who is now admin­is­tra­tor of the Depart­ment of Labor's Wage and Hour Divi­sion. Weil iden­ti­fies them as exam­ples of ​"the fis­sured work­place." The growth of such work­places — where pow­er and respon­si­bil­i­ty were sep­a­rat­ed to pro­tect boss­es' inter­ests — part­ly explains ​"why work became so bad for so many," as Weil's book's sub-title reads.
Large com­pa­nies attempt­ed to avoid as much respon­si­bil­i­ty as pos­si­ble for direct­ly man­ag­ing their work­forces and the risks and lia­bil­i­ties involved, includ­ing the respon­si­bil­i­ty to bar­gain with orga­nized employ­ees. Yet they exer­cised great con­trol over sub­or­di­nate busi­ness­es, ulti­mate­ly reduc­ing the legal pro­tec­tions for work­ers and their abil­i­ty to orga­nize, accord­ing to Weil and to the friends of the court brief sup­port­ing a new rule that was filed by the Nation­al Employ­ment Law Cen­ter and oth­er groups.
For exam­ple, large com­mer­cial build­ing land­lords could eas­i­ly replace any clean­ing ser­vice if the jan­i­tors at that ser­vice joined a union, thus under­min­ing work­ers' pos­si­bil­i­ties for col­lec­tive bar­gain­ing. Or mul­ti­ple lay­ers of sub­con­trac­tors would insu­late Wal­mart from attempts of ware­house work­ers to organize.
Or to take anoth­er, increas­ing­ly rel­e­vant exam­ple, fran­chis­ers like McDonald's set stan­dards for oper­a­tions that close­ly deter­mine what a fran­chisee may do with his oper­a­tion and its work­ers. But if work­ers were to orga­nize a McDonald's restau­rant, under the old def­i­n­i­tion of a joint employ­er, they would like­ly not be able to bring the cor­po­ra­tion to the bar­gain­ing table. Now the Fight for $15 will like­ly get a more seri­ous hear­ing on an argu­ment that McDonald's Cor­po­ra­tion, as a joint employ­er, is joint­ly respon­si­ble for alleged ille­gal retal­i­a­tion against work­ers who spoke out for a high­er wage and union representation.
The ​"fis­sured work­place" makes it hard­er for work­ers to orga­nize, accord­ing to the 3 – 2 Demo­c­ra­t­ic major­i­ty in a deci­sion made along par­ty lines, and it was the board's respon­si­bil­i­ty to exam­ine and revise the appli­ca­tion of the nation's labor law to ful­fill its pri­ma­ry respon­si­bil­i­ty to encour­age col­lec­tive bargaining.
In the NLRB majority's sum­ma­ry of the evi­dence in the Brown­ing-Fer­ris Indus­tries case, it said the com­pa­ny had con­sid­er­able pow­er over how the facil­i­ty should be man­aged, includ­ing set­ting terms for hir­ing, pay (noth­ing above BFI pay for sim­i­lar work), sched­ul­ing, train­ing, work process­es, num­bers of work­ers assigned to dif­fer­ent mate­r­i­al ​"streams." BFI super­vi­sors inter­mit­tent­ly inter­vened as well in direct­ly super­vis­ing and dis­ci­plin­ing workers.
But when the union ini­tial­ly filed for an elec­tion in the NLR­B's 32, the board­'s region­al direc­tor reject­ed the union request to define BFI as a joint employ­er. While acknowl­edg­ing the poten­tial pow­er BFI retained over the recy­cling work, the direc­tor ruled that the pow­er was not exer­cised as direct­ly, imme­di­ate­ly and com­pre­hen­sive­ly as need­ed to qual­i­fy as a joint employ­er. The old rules had defined busi­ness­es as joint employ­ers not only when it had the author­i­ty to con­trol terms of employ­ment; it also had to exer­cise that author­i­ty reg­u­lar­ly and sub­stan­tial­ly, and to do so direct­ly and immediately.
In response to argu­ments from the union, the NLRB gen­er­al coun­sel, and friends of the court, the NLRB major­i­ty con­clud­ed that con­di­tions had evolved in so much of the econ­o­my that the old rules inter­fered with the Board's respon­si­bil­i­ty to guar­an­tee work­ers the right to bar­gain col­lec­tive­ly. They not­ed that con­tin­gent work­ers make up 4.1 per­cent of the work­force, or 5.7 mil­lion employ­ees in 2005, and temp work was also explod­ing: by 2022 the employ­ment ser­vices indus­try, for exam­ple, is expect­ed to employ 4 mil­lion workers.
But even if the world of work had not changed, the cur­rent NLRB major­i­ty con­clud­ed that there was no rea­son to have changed the def­i­n­i­tion three decades ago. Even if more than one employ­er shares some right of con­trol over employ­ment and does not choose to exer­cise its author­i­ty, or if the joint author­i­ty cov­ers only part of the oper­a­tion of the work­place, or if one of the employ­ers does not use its author­i­ty imme­di­ate­ly, the Board new rules say that the work­ers face a joint employ­er. (The new rules acknowl­edge that the extent of pow­er of the joint employ­ers over dif­fer­ent man­age­r­i­al actions, such as hir­ing or pay, may vary from case to case,)
The Repub­li­can minor­i­ty object­ed stren­u­ous­ly that the new rules will make bar­gain­ing unwield­ly and com­pli­cat­ed with mul­ti­ple employ­ers, that they will upset all sorts of con­trac­tu­al rela­tions beyond those gov­ern­ing the terms of labor (as always, still framed in terms of com­mon law notions of ​"mas­ter" and ​"ser­vant"), and that nobody deserves to be con­sid­ered an employ­er with­out actu­al­ly exer­cis­ing the pow­er of the employer.
While unions have trum­pet­ed the rul­ing as a vic­to­ry, the bat­tle can be expect­ed to con­tin­ue through both NLRB cas­es and the courts. Repub­li­cans in Con­gress already have plans to intro­duce leg­is­la­tion that would over­turn the new rule, accord­ing to Politi­co. Repub­li­cans can mobi­lize many small busi­ness and fran­chise own­ers as a polit­i­cal force to per­suade some con­ser­v­a­tive Democ­rats to join Repub­li­cans against the NLRB rules.
On the oth­er hand, the Fight for $15, local min­i­mum wage move­ments and oth­er allies could aid the labor move­ment if it mobi­lizes to defend an impor­tant vic­to­ry that has a strong poten­tial to help work­ers orga­nize and win the right to bar­gain in many indus­tries where unions are now rare or total­ly absent.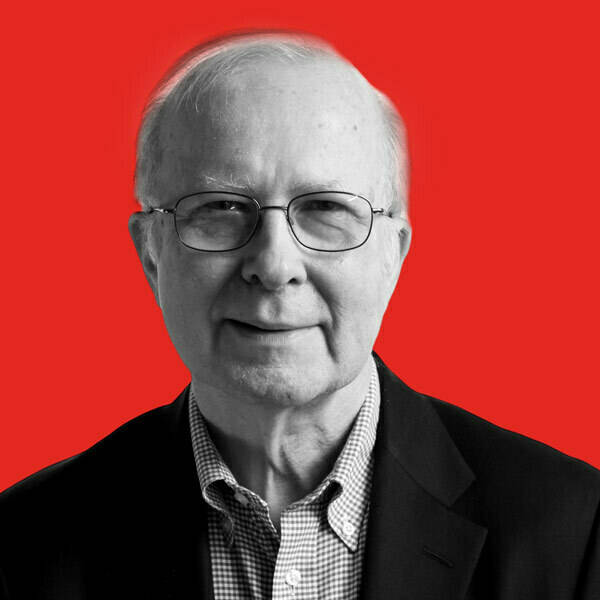 David Moberg, a senior edi­tor of In These Times, has been on the staff of the mag­a­zine since it began pub­lish­ing in 1976. Before join­ing In These Times, he com­plet­ed his work for a Ph.D. in anthro­pol­o­gy at the Uni­ver­si­ty of Chica­go and worked for Newsweek. He has received fel­low­ships from the John D. and Cather­ine T. MacArthur Foun­da­tion and the Nation Insti­tute for research on the new glob­al economy.