No Legal Relief for Coal Miner Suffering Black Lung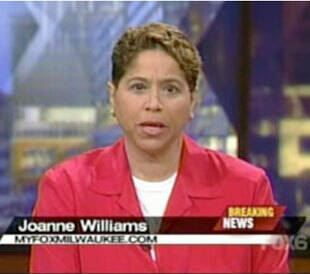 A fed­er­al appeals court has dis­missed a law­suit filed by an east­ern Ken­tucky coal min­er charg­ing that the Sec­re­tary of Labor vio­lat­ed the Mine Act by fail­ing to low­er lim­its on coal dust that caus­es black lung dis­ease, rel­e­gat­ing him to work in unsafe conditions.
The rul­ing from the 6th Cir­cuit Court of Appeals came down last week, say­ing min­er Scott Howard failed to ​"exhaust his admin­is­tra­tive reme­dies" before fil­ing suit against the labor sec­re­tary. (A PDF of the court opin­ion can be found here.) The court said that Howard should peti­tion the Depart­ment of Labor direct­ly to issue new rules.
Howard's attor­ney, Stephen Sanders of the Appalachi­an Cit­i­zens Law Cen­ter, said Howard is con­sid­er­ing that option, but had hoped the court would offer relief since the agency has not tight­ened the stan­dards on coal dust in decades. (See this Charleston (W. Va.) Gazette arti­cle about the law­suit, which details the his­to­ry of efforts to get the lim­it on coal dust reduced.)
The Mine Act requires that the sec­re­tary must set stan­dards that…
…most ade­quate­ly assure on the basis of the best avail­able evi­dence that no min­er will suf­fer mate­r­i­al impair­ment of health or func­tion­al capac­i­ty even if such min­er has reg­u­lar expo­sure to the haz­ards dealt with by such stan­dard for the peri­od of his work­ing life.
Howard is a 30-year-vet­er­an min­er who suf­fers from black lung, a con­stel­la­tion of pul­monary dis­eases that include pneu­mo­con­i­sios (caused by expo­sure to coal dust) and sil­i­co­sis (caused by expo­sure to sil­i­ca dust). Accord­ing to the appeals court opin­ion, his law­suit con­tend­ed that ​"because the Sec­re­tary has failed to pro­mul­gate low­er lim­its, Howard is forced to work in a dan­ger­ous and unhealthy environment."
Each year about 1,000 min­ers die from black lung dis­ease, accord­ing to the Mine Safe­ty and Health Administration.
Fed­er­al mine reg­u­la­tors have offered a timetable for revis­ing the stan­dards for coal dust and crys­talline sil­i­ca expo­sure by 2011. That announce­ment dis­pleased safe­ty advo­cates, who say that too many min­ers have died to wait years for revised standards.
Sanders is among those who won­der why the gov­ern­ment is drag­ging its feet.
"This has been a seri­ous issue and it's hard to under­stand why they would wait until 2011," he said from his office in Whites­burg, Ky. ​"We cer­tain­ly see a lot of min­ers with seri­ous breath­ing prob­lems and most of these min­ers' entire careers have been under the cur­rent stan­dard," Sanders said.
Despite suf­fer­ing black lung, Howard is still in the work­force. But he lost his job sev­er­al weeks ago after a round of lay­offs at his mine, Sanders said. He is cur­rent­ly look­ing for anoth­er coal-min­ing job, and expects to be back to work soon.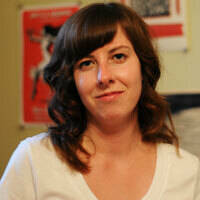 Emi­ly Udell
is a writer for Angie's List Mag­a­zine in Indi­anapo­lis. In
2009
, she fin­ished a stint drink­ing bour­bon and cov­er­ing break­ing news for
The Couri­er-Jour­nal
in Louisville, Ky. Her eclec­tic media career also includes time at the Asso­ci­at­ed Press,
Punk Plan­et
(R.I.P.),
The Dai­ly South­town
in south­west Chica­go, and Radio Prague in the Czech Repub­lic. She co-host­ed and co-pro­duced
In These Times
' radio show ​
"
Fire on the Prairie
" from
2003
to
2006
.