No Legal Relief for Coal Miner Suffering Black Lung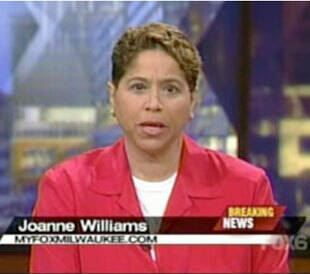 A federal appeals court has dismissed a lawsuit filed by an eastern Kentucky coal miner charging that the Secretary of Labor violated the Mine Act by failing to lower limits on coal dust that causes black lung disease, relegating him to work in unsafe conditions.
The ruling from the 6th Circuit Court of Appeals came down last week, saying miner Scott Howard failed to ​"exhaust his administrative remedies" before filing suit against the labor secretary. (A PDF of the court opinion can be found here.) The court said that Howard should petition the Department of Labor directly to issue new rules.
Howard's attorney, Stephen Sanders of the Appalachian Citizens Law Center, said Howard is considering that option, but had hoped the court would offer relief since the agency has not tightened the standards on coal dust in decades. (See this Charleston (W. Va.) Gazette article about the lawsuit, which details the history of efforts to get the limit on coal dust reduced.)
The Mine Act requires that the secretary must set standards that…
…most adequately assure on the basis of the best available evidence that no miner will suffer material impairment of health or functional capacity even if such miner has regular exposure to the hazards dealt with by such standard for the period of his working life.
Howard is a 30-year-veteran miner who suffers from black lung, a constellation of pulmonary diseases that include pneumoconisios (caused by exposure to coal dust) and silicosis (caused by exposure to silica dust). According to the appeals court opinion, his lawsuit contended that ​"because the Secretary has failed to promulgate lower limits, Howard is forced to work in a dangerous and unhealthy environment."
Each year about 1,000 miners die from black lung disease, according to the Mine Safety and Health Administration.
Federal mine regulators have offered a timetable for revising the standards for coal dust and crystalline silica exposure by 2011. That announcement displeased safety advocates, who say that too many miners have died to wait years for revised standards.
Sanders is among those who wonder why the government is dragging its feet.
"This has been a serious issue and it's hard to understand why they would wait until 2011," he said from his office in Whitesburg, Ky. ​"We certainly see a lot of miners with serious breathing problems and most of these miners' entire careers have been under the current standard," Sanders said.
Despite suffering black lung, Howard is still in the workforce. But he lost his job several weeks ago after a round of layoffs at his mine, Sanders said. He is currently looking for another coal-mining job, and expects to be back to work soon.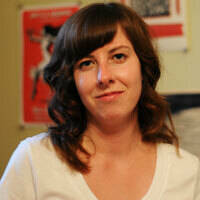 Emily Udell
is a writer for Angie's List Magazine in Indianapolis. In
2009
, she finished a stint drinking bourbon and covering breaking news for
The Courier-Journal
in Louisville, Ky. Her eclectic media career also includes time at the Associated Press,
Punk Planet
(R.I.P.),
The Daily Southtown
in southwest Chicago, and Radio Prague in the Czech Republic. She co-hosted and co-produced
In These Times
' radio show ​
"
Fire on the Prairie
" from
2003
to
2006
.