Sex Workers in France Resist Attacks on Their Liberty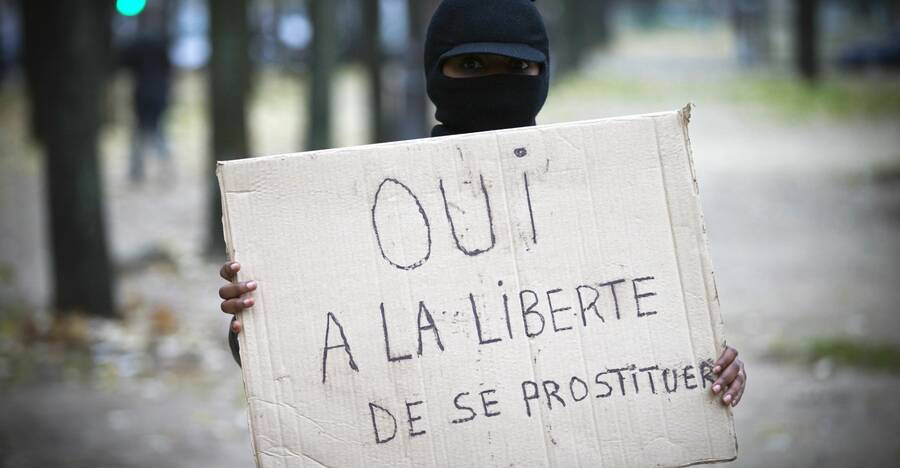 These days, French polit­i­cal cul­ture appears to be retreat­ing from its stereo­typ­i­cal lib­er­al­ism on one of its best-known ​"vice" indus­tries: the sex trade. Con­tro­ver­sial new leg­is­la­tion in the coun­try would crim­i­nal­ize paid sex — and sex work­ers see the pro­posed law as an assault on their dig­ni­ty and safety.
The leg­is­la­tion — which just passed a vote in the Assem­blée Nationale and is slat­ed for a Sen­ate vote soon — does not explic­it­ly out­law the act of sell­ing sex, but it penal­izes its pur­chase: A pros­ti­tu­tion client may be fined up to 1,500 Euros. This penal­ty would build on a num­ber of exist­ing French con­straints on sex work-relat­ed activ­i­ties, such as pimp­ing or run­ning a broth­el, that stop just short of out­law­ing pros­ti­tu­tion altogether.
The aim of the leg­is­la­tion, which mir­rors a wide­ly praised mod­el pol­i­cy orig­i­nat­ing from Swe­den, is to ​"reduce demand" by crim­i­nal­iz­ing the pro­cure­ment of sex­u­al ser­vices. But the osten­si­ble moral pur­pose of the law — to pro­tect women, espe­cial­ly under­age girls, from exploita­tion and vio­lence—obscures broad­er ques­tions of eco­nom­ic agency, sex­u­al pru­dence and social stig­ma. And that's why many of its oppo­nents are the very same peo­ple the law pur­ports to ​"save."
Help keep this report­ing pos­si­ble by mak­ing a dona­tion today.
​"What's pro­posed with this law is actu­al­ly not to pro­tect these peo­ple. It's just to increase the crim­i­nal­iza­tion," says Mor­gane Mer­teuil, gen­er­al sec­re­tary of STRASS, a Paris-based nation­al net­work of sex work­ers and their allies. STRASS, along with oth­er crit­ics of the leg­is­la­tion, includ­ing health experts and human rights groups, has argued that though the leg­is­la­tion does not exact­ly crim­i­nal­ize the act itself, crim­i­nal­iz­ing the pur­chase of pros­ti­tu­tion ser­vices will still alien­ate sex work­ers from law enforce­ment, the health­care sys­tem and oth­er social supports.
The leg­is­la­tion debate is fur­ther com­pli­cat­ed by the ques­tion of the undoc­u­ment­ed immi­grants who report­ed­ly make up the major­i­ty of France's sex work­ers. Through the pro­posed law, migrants would be offered a tem­po­rary res­i­dence per­mit when they agree to leave the trade. Though rights advo­cates acknowl­edge that many migrant women, while per­haps not traf­ficked, may opt for anoth­er job if they had the oppor­tu­ni­ty, some also point out that it is uneth­i­cal to con­di­tion legal sta­tus on sex­u­al behav­ior in such a stig­ma­tized industry.
Rather than try­ing to police sex work­ers and their clients, Mer­teuil tells In These Times, the French gov­ern­ment should ​"give [them] the pow­er to not be traf­ficked" by de-stig­ma­tiz­ing pros­ti­tu­tion and help­ing sex work­ers earn a steady liv­ing, escape coer­cive sit­u­a­tions or, if they wish, tran­si­tion to a dif­fer­ent vocation.
In France and oth­er areas where sex work is rou­tine­ly ​"bust­ed," includ­ing many Unit­ed States cities, sex work­ers often get ensnared in raids or jailed, regard­less of the stip­u­lat­ed tar­get of the law. In New York, for instance, sex work­ers, includ­ing many immi­grants, have report­ed harass­ment and assault by police. Con­doms, a cru­cial pro­tec­tion against HIV/AIDS, have alleged­ly been rou­tine­ly seized as ​"evi­dence" of so-called wrong­do­ing in places like New York and Los Ange­les. And in Brazil, the government's rush to improve its rep­u­ta­tion pri­or to the World Cup has launched anti-pros­ti­tu­tion ​"cleans­ing" cam­paigns that, accord­ing to one researcher's field dis­patch, may ulti­mate­ly leave sex work­ers at even greater risk of arrest, iso­la­tion or bru­tal­i­ty at the hands of law enforce­ment or clients.
Hard­line anti-pros­ti­tu­tion rhetoric typ­i­cal­ly insists that sex work­ers, par­tic­u­lar­ly women (though there are also male and trans­gen­der sex work­ers who remain large­ly invis­i­ble in the debate), are so vul­ner­a­ble to abuse that soci­ety must legal­ly erad­i­cate the phe­nom­e­non alto­geth­er. From sex work­ers' stand­points, how­ev­er, the abo­li­tion of pros­ti­tu­tion is unlike­ly to pro­tect any­one from exploita­tion. Instead, they say, those law­mak­ers wish­ing to aid sex work­ers should civil­ly empow­er them through a labor union, give them equal access to wel­fare ben­e­fits or stop con­strain­ing them with unfair immi­gra­tion barriers.
In a cri­tique of the ​"Swedish mod­el" in the New York Times, Car­ol Leigh, direc­tor of the Bay Area Sex Work­ers Advo­ca­cy Net­work, cites exten­sive inde­pen­dent research from Aus­tralia dis­sect­ing the abo­li­tion­ist frame­work as unre­al­is­tic and dri­ven by a mis­guid­ed view of sex work­ers as intrin­si­cal­ly vic­tim­ized or ​"enslaved" rather than part of a broad­er labor sys­tem. She contends:
Con­trary to pop­u­lar stereo­types, sex work­ers are valu­able mem­bers of our com­mu­ni­ties who con­tribute a great deal to their fam­i­lies, and to the econ­o­my of their coun­tries. Accept­ing this would cre­ate a prac­ti­cal and fair approach to sex work­er safe­ty, and let us reject antique moral­ism that pro­tect­ed women from sex itself and used pub­lic order laws to con­trol the poor.
Recent­ly, sex work­ers them­selves have tried to seize the pub­lic are­na by proac­tive­ly mobi­liz­ing against vio­lence and traf­fick­ing. As Melis­sa Gira Grant has report­ed, the protests led by sex work­ers ear­li­er this year — fol­low­ing the mur­ders of two sex work­ers in Turkey and in Swe­den — were not only an expres­sion of col­lec­tive out­rage, but also a procla­ma­tion of labor solidarity.
Restrict­ing, crim­i­nal­iz­ing, and sham­ing sex work (and the peo­ple who engage in these trans­ac­tions) may make sex work more taboo, but it will nev­er make it com­plete­ly unde­sir­able. Instead, it will aban­don sex work­ers to nav­i­gate an oppres­sive legal régime that rec­og­nizes them only as vic­tims or per­pe­tra­tors, not as cit­i­zens with com­plex back­grounds and objectives.
​"Choice is not the issue here," Mer­teuil argues. ​"In all sit­u­a­tions, we have to help peo­ple to be able to make the best choice for them … nev­er crim­i­nal­ize one of their choices."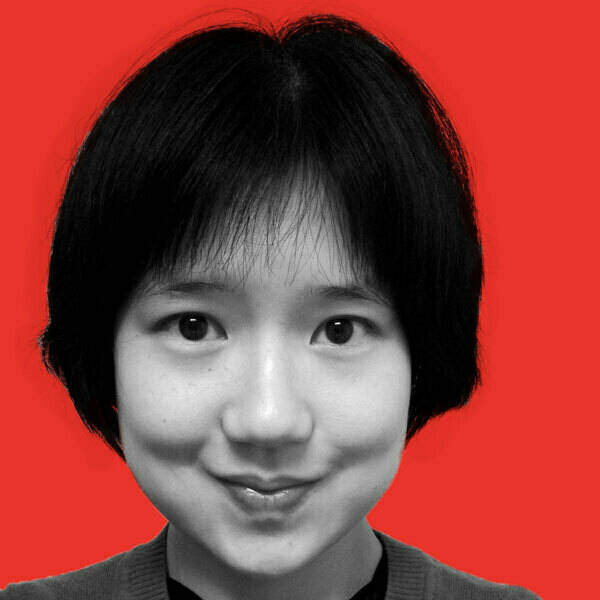 Michelle Chen is a con­tribut­ing writer at In These Times and The Nation, a con­tribut­ing edi­tor at Dis­sent and a co-pro­duc­er of the ​"Bela­bored" pod­cast. She stud­ies his­to­ry at the CUNY Grad­u­ate Cen­ter. She tweets at @meeshellchen.