US News reports: Senate Majority Leader Harry Reid has a little trick up his sleeve that could spell an end to President Bush's devilish recess appointments of controversial figures like former United Nations Ambassador John Bolton. We hear that over the long August vacation, when those types of summer hires are made, Reid will call the Senate into session just long enough to force the prez to send his nominees who need confirmation to the chamber. The talk is he will hold a quickie "pro forma" session every 10 days, tapping a local senator to run the hall. Senate workers and Republicans are miffed, but Reid is proving that he's the new sheriff in town. via Think Progress
For a limited time: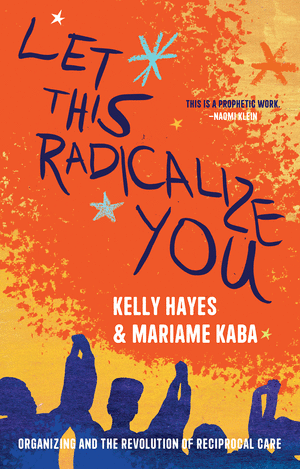 Donate $20 or more to support In These Times and we'll send you a copy of Mariame Kaba's new book, Let This Radicalize You.
Longtime organizers and movement educators Mariame Kaba and Kelly Hayes examine the political lessons of the Covid-19 pandemic, and the convergence of mass protest and mass formations of mutual aid. Featuring insights from a spectrum of experienced organizers, including Sharon Lungo, Carlos Saavedra, Ejeris Dixon, Barbara Ransby, and Ruth Wilson Gilmore and more.
"Kelly Hayes and Mariame Kaba have created a visionary and urgently needed guide to cultivating hope and action in treacherous times." —L.A. Kauffman