"The rea­son we all work at non­prof­its is because we sup­port the mis­sion of the non­prof­its," says Kay­la Bla­do, who works at the Eco­nom­ic Pol­i­cy Insti­tute. It makes sense. Like many fields that involve doing some­thing good for the world, non­prof­it work tends to come with low pay and long hours. But now, more than ever before, it comes with some­thing else: a union dri­ve. The non­prof­it union wave is ris­ing right along with the inten­si­ty of the crises that non­prof­its are deal­ing with in our bad, bad world.
Over the past two years, there has been a legit­i­mate boom in non­prof­it union cam­paigns. All of those that have gone pub­lic have been suc­cess­ful. Along­side the recent rise in union­iza­tion at media out­lets, muse­ums and cul­tur­al insti­tu­tions, non­prof­it work­ers are part of an unprece­dent­ed upris­ing of labor orga­niz­ing in white col­lar professions.
At the cen­ter of it all is the Non­prof­it Pro­fes­sion­al Employ­ees Union (NPEU), where Kay­la Bla­do serves as pres­i­dent. The NPEU has been around since 1998, when EPI union­ized, but two years ago it began aggres­sive­ly attract­ing new non­prof­its. Now — seem­ing­ly all of a sud­den — it rep­re­sents 27 dif­fer­ent work­places, includ­ing influ­en­tial D.C. insti­tu­tions like the Cen­ter for Amer­i­can Progress, Open Mar­kets Insti­tute and J Street. Though affil­i­at­ed with the nation­al union IFPTE, the NPEU is run as a vol­un­teer oper­a­tion (with a sin­gle quar­ter-time paid orga­niz­er), with an exec­u­tive board made up of mem­bers and an orga­niz­ing strat­e­gy dri­ven by word of mouth in the tight-knit D.C. non­prof­it world. The num­bers tell the sto­ry of how dra­mat­ic and recent the surge in orga­niz­ing has been: Accord­ing to Bla­do, the NPEU has 250 dues-pay­ing mem­bers, anoth­er 400 bar­gain­ing con­tracts now, and more than a thou­sand orga­niz­ing at shops that are not pub­lic yet.
So far, the NPEU has won vol­un­tary recog­ni­tion in every sin­gle union cam­paign it has orga­nized — a remark­able record that reflects skill­ful use of the fact that the man­age­ment of most pro­gres­sive non­prof­its don't want to be seen as anti-union (even if they wish that the union didn't exist). The fact that in mul­ti­ple recent cam­paigns man­age­ment has tak­en weeks to vol­un­tar­i­ly rec­og­nize the union hints at the grudg­ing nature of their accep­tance of the new, orga­nized real­i­ty of their work force.
Dur­ing a two-week peri­od in the month of April, as the coro­n­avirus cri­sis raged, the econ­o­my buck­led, and office work­ers fled to their homes, the NPEU announced sev­en suc­cess­ful union dri­ves, boost­ing their num­ber of shops by a full third. That record is like­ly unmatched any­where in the union world. Bla­do says that the orga­niz­ing at all of them had begun before the cri­sis, but was accel­er­at­ed by the urgency of the moment. It doesn't hurt that all of those work­ers now have a vehi­cle to par­tic­i­pate in the con­ver­sa­tion about when it is safe to reopen their offices. ​"This is exact­ly why peo­ple have cho­sen to have a union," Bla­do says, ​"because of sit­u­a­tions like this where man­age­ment could [oth­er­wise] make a uni­lat­er­al decision."
At the Lawyers Com­mit­tee for Civ­il Rights Under Law, staffers began dis­cussing union­iz­ing last fall. After a cou­ple of months shop­ping around for var­i­ous unions, they set­tled on NPEU. ​"We felt real­ly con­nect­ed to NPEU because they're mis­sion dri­ven, and we're sim­i­lar­ly a very mis­sion dri­ven orga­ni­za­tion," says Mor­gan Con­ley, a nation­al elec­tion pro­tec­tion coor­di­na­tor there. Employ­ees saw their union dri­ve, which man­age­ment announced an ​"intent" to rec­og­nize in April, as per­fect­ly aligned with the group's civ­il rights pur­pose. ​"We want­ed to make sure we were mak­ing the right deci­sion for the Lawyers Com­mit­tee," she says. ​"We felt this would real­ly ensure the suc­cess and via­bil­i­ty of the organization."
At pro­gres­sive non­prof­its, the deci­sion of how intense and pub­lic to make any labor bat­tle is a tricky one. Unlike at reg­u­lar com­pa­nies, many of the employ­ees in the union may feel torn between pro­tect­ing the organization's rep­u­ta­tion, which is valu­able for serv­ing a pur­pose they believe in, and pro­tect­ing their own labor rights. The NPEU's surge in orga­niz­ing no doubt ben­e­fits from the increased mil­i­tan­cy of a younger gen­er­a­tion of work­ers — not just in non­prof­its, but every­where — who are already liv­ing through the sec­ond eco­nom­ic cri­sis of their careers. ​"Many non-prof­its expect that mis­sion-dri­ven work will keep work­ers, espe­cial­ly younger work­ers, sat­is­fied with low­er pay," says Alyson Samach, a staffer at the lib­er­al pro-Israel non­prof­it J Street, which rec­og­nized its new union last week after a month of nego­ti­a­tions. ​"Our mil­len­ni­al staff have already strug­gled to launch careers through one reces­sion, and our Gen‑Z staff are now thrust into finan­cial insta­bil­i­ty by anoth­er. As we are all faced with a dire eco­nom­ic out­look, we are band­ing togeth­er to ensure more pro­tec­tions for our staff."
That com­mit­ment to ​"mis­sion" is ubiq­ui­tous as a moti­va­tion to orga­nize. Jessie Hahn and Trudy Rebert are attor­neys at the Nation­al Immi­gra­tion Law Cen­ter, which works to advance the rights of low-income immi­grants in Amer­i­ca. When staffers began talk­ing to one anoth­er about orga­niz­ing many months ago, they real­ized there was a shared desire for trans­paren­cy and some sys­tem for joint deci­sion mak­ing at work. A union seemed like a nat­ur­al fit. ​"We are a mis­sion dri­ven orga­ni­za­tion," Hahn says. ​"Peo­ple come to work here because they align with those val­ues. We saw start­ing a union as an impor­tant way to mod­el those val­ues." Rebert echoes this, not­ing that she and oth­er attor­neys came to the orga­ni­za­tion specif­i­cal­ly because they want to live out those val­ues, ​"not because we want to be paid the big bucks." Despite this, the NILC Union has now been nego­ti­at­ing for recog­ni­tion from man­age­ment for more than a month. The head of NILC, Marie­le­na Hin­capié, was recent­ly announced as a mem­ber of the Biden-Sanders immi­gra­tion task force, which will be close­ly scru­ti­nized for pro­gres­sive bona fides.
Rather qui­et­ly, and with­out a paid staff, the NPEU has tak­en seri­ous strides toward union­iz­ing an indus­try with a good deal of inher­ent polit­i­cal pow­er and a high pub­lic pro­file. Many left-lean­ing media out­lets and alleged­ly lib­er­al cul­tur­al insti­tu­tions have already been through full-scale bat­tles against their own employ­ees who paint­ed them as hyp­o­crit­i­cal for fight­ing against union­iza­tion. The NPEU has not had to do that yet, but his­to­ry tells us that that day will come. (In fact, an ongo­ing fight for union recog­ni­tion at the ACLU in Cal­i­for­nia may turn into such a bat­tle.) Every­one at the union — whose mem­bers include many lawyers, researchers, and P.R. pro­fes­sion­als that amount to the mak­ings of a vol­un­teer army — indi­cates they aren't scared of the fight, though they are not seek­ing one.
In a big pic­ture sense, the future of the labor move­ment needs blue col­lars and white col­lars, for-prof­it and non­prof­it. Each staff union cam­paign that NPEU wins is one step towards a world in which pro­gres­sive activist orga­ni­za­tions will be able to say that they put their mon­ey where their mouths are. ​"Just because you have an advanced degree doesn't make you immune from dis­crim­i­na­tion at work, or get­ting fired with­out hav­ing just cause," Bla­do says. ​"I think we're cre­at­ing the labor move­ment that we want to see."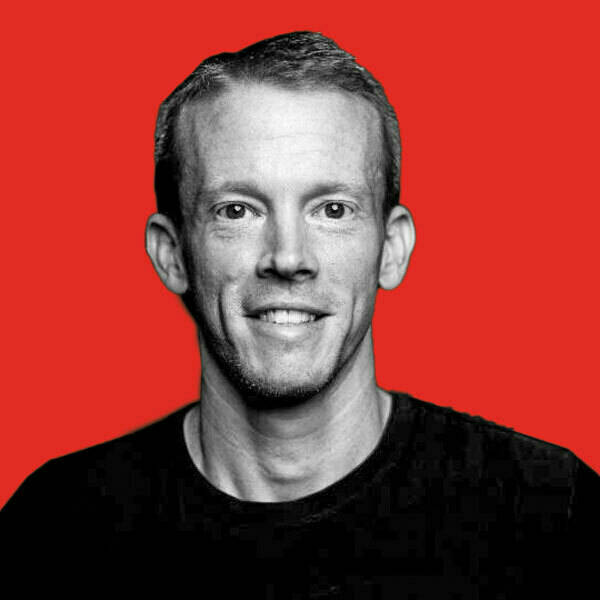 Hamil­ton Nolan is a labor reporter for In These Times. He has spent the past decade writ­ing about labor and pol­i­tics for Gawk­er, Splin­ter, The Guardian, and else­where. You can reach him at Hamilton@​InTheseTimes.​com.