Nonunion Workers Can Save Unions. We Just Need to Reimagine How We Collect Dues.
The case for voluntary payroll deductions to donate to unions.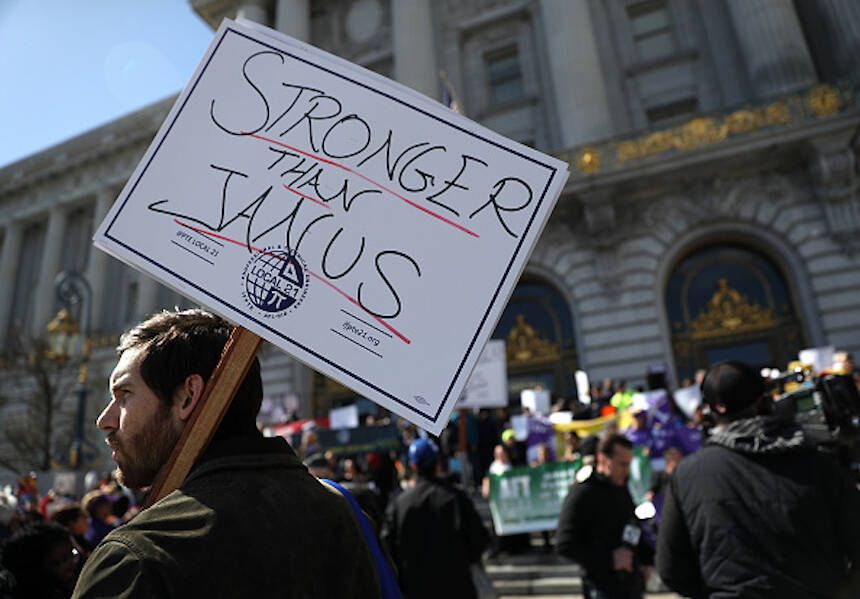 It should have been a moment of tri­umph. The writ­ers at DNAin­fo and the Gothamist net­work had vot­ed to form a union. But a few days lat­er, on Nov. 2, 2017, their sullen jerk of a CEO decid­ed to fold oper­a­tions in per­fect­ly legal retal­i­a­tion. Our pecu­liar labor rela­tions sys­tem bases whether or not you are pro­tect­ed by a union con­tract on whether you can sur­vive a cam­paign of threats, harass­ment and out­right lies to pre­vail in a win­ner-take-all vote. Even then, a union con­tract can still be void­ed by a cry­ba­by boss pick­ing up his mar­bles and off­shoring, sub­con­tract­ing or ​"shut­ting down" oper­a­tions entire­ly. A work­ers' rights sys­tem that can be so bald­ly cir­cum­vent­ed by bil­lion­aires and soul­less cor­po­ra­tions is clear­ly and inal­ter­ably broken.
Imagine the "right-to-work" and "forced unionism" dittoheads straining to argue that they should be allowed to make it more difficult for their employees to voluntarily pay dues to a union of their choosing.
Many of the best ideas cur­rent­ly on the table for labor law reform tran­scend work­place-based con­tract union­ism. We could revive the New Deal mod­el of wage boards, which dic­tate min­i­mum stan­dards for all com­pa­nies in an indus­try. Even, or per­haps espe­cial­ly, if they are dom­i­nat­ed by cor­po­rate inter­ests, they would pro­vide unions with a cam­paign tar­get and all kinds of orga­niz­ing oppor­tu­ni­ties to gain new asso­ciate or ​"at-large" members.
As I have advo­cat­ed and Bill Fletch­er pro­pos­es [in his essay ​"We Need Rights at Work Laws"], ​"just cause" mea­sures like the one Kei­th Elli­son is con­sid­er­ing cre­ate an oppor­tu­ni­ty for unions and work­er cen­ters to offer tan­gi­ble ben­e­fits to employ­ees in near­ly every work­place in Amer­i­ca. Hav­ing expert advice and rep­re­sen­ta­tion while con­test­ing a boss's write-up or ter­mi­na­tion is worth pay­ing dues. Even the fair sched­ul­ing, paid sick days and assort­ed anti-dis­crim­i­na­tion laws that have pro­lif­er­at­ed in blue states and rebel cities in the Trump era rep­re­sent oppor­tu­ni­ties to expand the ranks of union mem­ber­ship. The laws are a dead let­ter with­out an enforce­ment mech­a­nism; enforce­ment should be the role of unions. These strate­gies are not meant to replace union con­tracts but to sup­port, expand and enhance union stan­dards across all workplaces.
The fed­er­al pol­i­cy that would tie all of these reforms togeth­er and make them work as a union mem­ber­ship orga­niz­ing strat­e­gy is a dues check-off law, vol­un­tary for work­ers but manda­to­ry for employ­ers. Work­ers would be able to make vol­un­tary pay­check con­tri­bu­tions to any non­prof­it of their choice — includ­ing unions. If they were get­ting enforce­ment help from a union, this would be a way of pay­ing for the ser­vice. Oth­er times, as when unions are wag­ing bat­tles for labor law reform, it would be more like throw­ing a few bucks at an advo­ca­cy group. Either way, for work­ers, it should be as sim­ple as fill­ing out a con­fi­den­tial form, or log­ging in to a web­site, to join or quit any time.
Vol­un­tary con­tri­bu­tions are very hard to main­tain with­out access to pay­roll deduc­tions. While I appre­ci­ate the roman­tic turn-of-the-20th-cen­tu­ry his­to­ry of Wob­bly dues stamps and ​"walk­ing del­e­gates" hand-col­lect­ing vol­un­tary union dues, mod­ern expe­ri­ences with alter­na­tive forms of dues col­lec­tion have proven to be wheel-spin­ning exer­cis­es that can't prop­er­ly fund unions.
I spent years orga­niz­ing with the Unit­ed Teach­ers of New Orleans after all the teach­ers were fired in the wake of Hur­ri­cane Kat­ri­na. With no col­lec­tive bar­gain­ing and lit­tle access to pay­roll deduc­tions, we were ask­ing union sup­port­ers to rejoin and pay their dues through cred­it cards or bank account deb­its. In our new age of inequal­i­ty, even sup­pos­ed­ly ​"mid­dle class" teach­ers bounce checks and miss month­ly cred­it card pay­ments with dis­tress­ing reg­u­lar­i­ty. In a typ­i­cal year, we would sign up 500 new mem­bers for a net gain of 100 new dues payers.
Any right-wing oppo­si­tion to this bill would be laugh­able. Imag­ine the ​"right-to-work" and ​"forced union­ism" dit­to­heads strain­ing to argue that they should be allowed to make it more dif­fi­cult for their employ­ees to vol­un­tar­i­ly pay dues to a union of their choos­ing. Oh, what an admin­is­tra­tive bur­den for some back-office staffer at Pay­chex or ADP or one of the oth­er small hand­ful of com­pa­nies to which basi­cal­ly every employ­er in Amer­i­ca has sub­con­tract­ed their pay­roll pro­cess­ing to tick a dona­tion box! What a threat to democ­ra­cy! Damn you, Nan­ny State!
Janus is an oppor­tu­ni­ty to break our under­stand­ing of ​"what a union is" into its com­po­nent parts and decide what we want to keep and what requires change. Pay­roll deduc­tion does not have to be lim­it­ed to union shop con­tracts. Employ­ees in every work­place in Amer­i­ca deserve the imme­di­ate choice to join a union.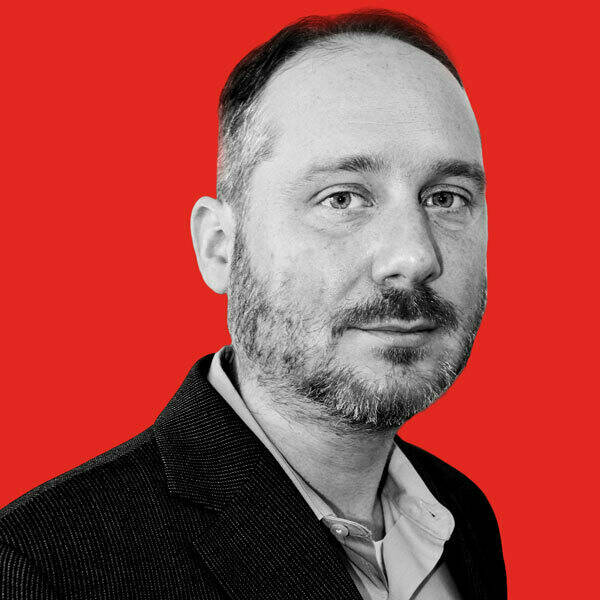 Shaun Rich­man
is an In These Times con­tribut­ing writer and the Pro­gram Direc­tor of the Har­ry Van Ars­dale Jr. School of Labor Stud­ies at SUNY Empire State Col­lege. His Twit­ter han­dle is @Ess_Dog.