Northwestern Football Team Makes a Play To Change The Rules
With a historic union bid, players are confronting decades of exploitation.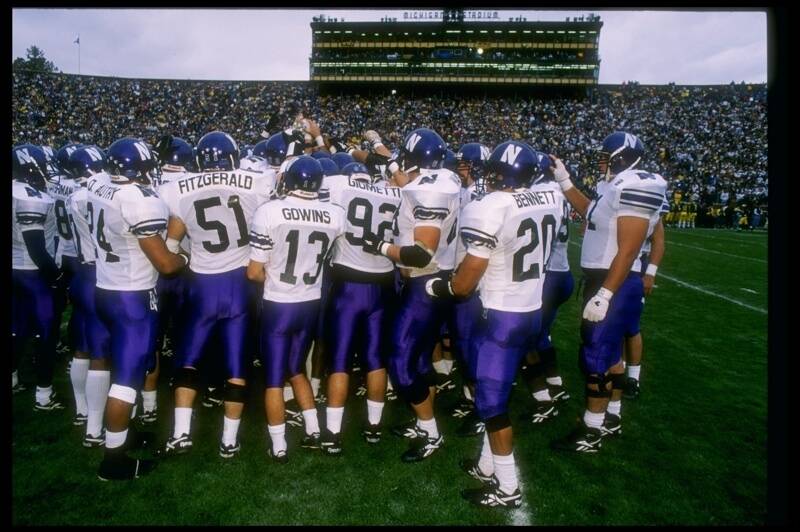 For decades, col­lege foot­ball play­ers absorbed some pret­ty cheap shots from their schools and the NCAA.
Athletes knew it wasn't right that universities rescinded academic scholarships and refused to cover medical treatment for players permanently injured.
These ath­letes knew it wasn't right that uni­ver­si­ties rescind­ed aca­d­e­m­ic schol­ar­ships and refused to cov­er med­ical treat­ment for play­ers per­ma­nent­ly injured in col­lege games.
The schools and the NCAA, flush with bil­lions in TV con­tract cash, and coach­es and uni­ver­si­ty pres­i­dents rolling in mil­lion-dol­lar pay pack­ages, all banked on play­ers con­duct­ing them­selves as stereo­type dumb jocks.
But last week, North­west­ern Uni­ver­si­ty foot­ball play­ers showed they'd learned more than play­books in years of grid­iron train­ing. They'd also learned team­work. They under­stood that indi­vid­u­als don't win foot­ball games. And they knew they weren't going to win this fierce con­test with their schools and the NCAA with­out team­work. So they formed a new team, their own team, the Col­lege Ath­letes Play­ers Asso­ci­a­tion (CAPA). They peti­tioned the Nation­al Labor Rela­tions Board (NLRB) to rec­og­nize CAPA as a labor union, which could nego­ti­ate with the schools and exert the col­lec­tive pow­er of a team rather than the weak hand of an individual.
In a hear­ing before the NLRB lat­er this month, CAPA will explain why the North­west­ern schol­ar­ship ath­letes are employ­ees of the uni­ver­si­ty. They are recruit­ed, as cor­po­ra­tions recruit exec­u­tives. They are paid, not with cash but with aca­d­e­m­ic scholarships.
Like employ­ers, uni­ver­si­ties stop the schol­ar­ships if the ath­letes don't work. It's pit­tance pay for dan­ger­ous play. Ath­letes are hurt rou­tine­ly, some suf­fer­ing injuries that remove them from the game per­ma­nent­ly and that plague them for a life­time. Uni­ver­si­ties often revoke the schol­ar­ships of injured ath­letes who can no longer per­form on the field, just as cor­po­ra­tions stop pay­ing work­ers who don't show up and per­form their jobs.
These ath­letes work full-time for the uni­ver­si­ties. The NCAA's own sta­tis­tics, from its Growth, Oppor­tu­ni­ties, Aspi­ra­tions and Learn­ing of Stu­dents in Col­lege Study showed that the aver­age FBS foot­ball play­er spent 43.3 hours a week in train­ing or games in sea­son and Divi­sion I men's bas­ket­ball play­ers spent 39.2 hours.
In addi­tion, the uni­ver­si­ties con­trol where these stu­dents live, what they eat, their sum­mer activ­i­ties and even what they can say to reporters. The NCAA can pun­ish them by lim­it­ing their play­ing time if they change schools.
And it's all about their work on the field and not at all about aca­d­e­mics. The NCAA and the uni­ver­si­ties don't include col­lege com­ple­tion as part of their com­mit­ment to these ath­letes. The sta­tis­tics show that's not impor­tant to the schools. They don't grad­u­ate 43 per­cent of their foot­ball play­ers and 53 per­cent of men's bas­ket­ball play­ers. One for­mer start­ing quar­ter­back and team cap­tain is suing because he says a new coach at his North Car­oli­na school cut off his schol­ar­ship after he missed a few prac­tices to attend an aca­d­e­m­ic intern­ship that an ear­li­er coach had approved.
Uni­ver­si­ty schol­ar­ship ath­letes don't have a say in any of this. The NCAA does not give play­ers a seat at the table where uni­ver­si­ty offi­cials make the rules. Indi­vid­ual ath­letes have achieved lit­tle suc­cess in con­fronting the schools and the NCAA on vital issues like con­cus­sions and med­ical care.
Ramo­gi Huma, a for­mer UCLA line­backer, found­ed the Nation­al Col­lege Play­ers Asso­ci­a­tion (NCPA) in 2001 to secure bet­ter treat­ment for uni­ver­si­ty play­ers. Dur­ing the Cham­pi­onship Series title game, the NCPA flew a ban­ner for hours over the Rose Bowl that read, ​"All Play­ers Unit­ed for Con­cus­sion Reform. Wake up NCAA!" It has not yet smelled the roses.
NCPA has pressed the NCAA for a con­sis­tent pol­i­cy on con­cus­sions sus­tained on the field that would ensure the health and safe­ty of play­ers. Some for­mer ath­letes are suing the NCAA over this now.
Play­er sup­port for NCPA's efforts is broad­er than North­west­ern. Dur­ing last year's foot­ball sea­son, play­ers around the coun­try joined North­west­ern quar­ter­back Kain Colter in wear­ing wrist­bands with the ini­tials APU, which stands for All Play­ers United.
If the North­west­ern play­ers win their case before the NLRB, Huma hopes CAPA will be able to orga­nize foot­ball and bas­ket­ball play­ers at oth­er pri­vate uni­ver­si­ties. That would give the ath­letes a stronger voice in deal­ing with the NCAA and the universities.
Even though the NCAA and the uni­ver­si­ties get bil­lions for the ath­letes' work, Huma and Colter, who spoke for the North­west­ern foot­ball play­ers, are not ask­ing for mon­ey. Instead, they want med­ical cov­er­age for sports-relat­ed injuries sus­tained by cur­rent and for­mer play­ers. They want new efforts to min­i­mize trau­mat­ic brain injuries. They want uni­ver­si­ties to improve grad­u­a­tion rates by estab­lish­ing an edu­ca­tion­al trust fund to help for­mer play­ers com­plete degrees.
Huma and Colter held a press con­fer­ence in Chica­go last week to announce CAPA. My union, the Unit­ed Steel­work­ers, was there. When Huma formed NCPA, he turned to the Steel­work­ers for help because he knew the Steel­work­ers aid­ed the Stu­dents Against Sweat­shops chap­ter on his cam­pus. The Steel­work­ers are cov­er­ing CAPA's legal expens­es but would not rep­re­sent the play­ers and would not receive dues mon­ey from them.
The Steel­work­ers feel sol­i­dar­i­ty with these ath­letes. Like them, Steel­work­ers know the val­ue of team­work. In Chica­go 77 years ago, police gunned down 10 and injured 30 steel­work­ers and sup­port­ers as they demon­strat­ed for a first labor con­tract with Repub­lic Steel. Steel­work­ers stuck togeth­er after what came to be known as the Memo­r­i­al Day Mas­sacre and even­tu­al­ly won a con­tract with Repub­lic and a fair­er share of the fruits of their labor.
Only a team can achieve that.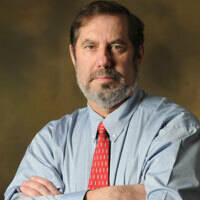 Leo Ger­ard is inter­na­tion­al pres­i­dent of the Unit­ed Steel­work­ers Union, part of the AFL-CIO. The son of a union min­er; Ger­ard start­ed work­ing at a nick­el smelter in Sud­bury, Ontario, at age
18
, and rose through the union's ranks to be appoint­ed the sev­enth inter­na­tion­al pres­i­dent Feb.
28
,
2001
. For more infor­ma­tion about Ger­ard, vis­it
usw​.org
.