Two Upcoming Fims Not Coming to a Theater Near You
'Francofonia' and 'Cemetery of Splendour' are worth tracking down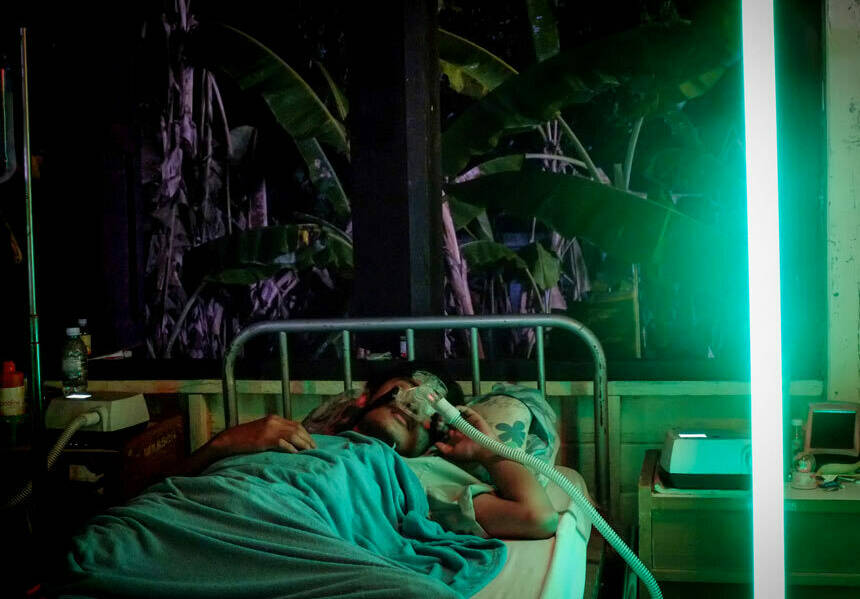 World cin­e­ma grows and seethes out­side of our Amer­i­can dome; if a movie doesn't adhere to a par­tic­u­lar nar­ra­tive and for­mal struc­ture, Amer­i­cans will not pay it much mind.
The one-man meta-New Wave from Thailand, Weerasethakul may be the most original working filmmaker alive, which is to say that his gentle, ironic, magical-realist idylls are radically different from both mainstream multiplex fare and Euro-Asian "art films."
(It's like many oth­er things in this way.) At the world's film fes­ti­vals, how­ev­er, any­thing is pos­si­ble, and that's where new films by Alexsan­dr Sokurov and Apichat­pong Weerasethakul are news­mak­ing events. Sure, their films get small art­house releas­es here, and may even show up on Net­flix (as has Weerasethakul's mes­mer­iz­ing 2010 mas­ter­work Uncle Boon­mee Who Can Recall His Past Lives, pre­sum­ably to the baf­fled cha­grin of the aver­age Net­flix and chill view­er). Nev­er­the­less, their films are strange-smelling hot­house flow­ers lost in a land­scape of indus­tri­al­ized corn fields and feedlots.
Russ­ian-born Sokurov is one of the globe's most pro­tean voic­es: In a 40-year career so far, his films range from 10 min­utes to over five hours, from unearth­ly phan­tasias to psy­cho Flaubert adap­ta­tions to grit­ty documentary.
Fran­co­fo­nia is a rumi­na­tive essay about the Lou­vre, which to Sokurov isn't mere­ly the cen­ter of Paris but the cen­ter of the world. Sokurov is a his­to­ri­an for whom art and muse­ums are essen­tial to our aware­ness of our past and our cul­tur­al selves. The moment for him here is the 1940 Ger­man occu­pa­tion of Paris, and the face-off between Nazi com­man­der Franz von Wolff-Met­ter­nich, com­mis­sioned to safe­guard the art, and Lou­vre direc­tor Jacques Jau­jard. Wolff-Met­ter­nich, a sym­pa­thet­ic aris­to­crat and art expert who presents an ele­gant foil to the work­ing-class bureau­crat Jau­jard, both seen in archival pho­tos and embod­ied by actors.
Sokurov doesn't dra­ma­tize the sto­ry. He folds into his col­lage first-per­son revery (a friend Skypes him from a storm-beset freighter car­ry­ing art), a vis­it from Napoleon ("C'est moi!" he exclaims before var­i­ous por­traits), drone shots over Parisian rooftops, the ghosts of Messer­schmitts fly­ing past win­dows, and archival footage, from Chekhov's death bed to Hitler eye­balling the Eif­fel Tow­er to the build­ing of the Lou­vre Pyra­mid. And then there are the paint­ings, into which Sokurov falls, chang­ing the light on them and seem­ing to give them three-dimen­sion­al life.
"Who would we be with­out muse­ums?" he asks, mak­ing Fran­co­fo­nia a semi-doc­u­men­tary, not only a com­pan­ion piece to his Her­mitage Muse­um epic Russ­ian Ark, but also recent paeans to muse­um-ness like Jem Cohen's Muse­um Hours (2012) and Fred­er­ick Wiseman's Nation­al Gallery (2014).
The one-man meta-New Wave from Thai­land, Weerasethakul may be the most orig­i­nal work­ing film­mak­er alive, which is to say that his gen­tle, iron­ic, mag­i­cal-real­ist idylls are rad­i­cal­ly dif­fer­ent from both main­stream mul­ti­plex fare and Euro-Asian ​"art films."
His lat­est, Ceme­tery of Splen­dour, is a poet­ic tis­sue of trop­i­cal moments, haunt­ed by the irre­press­ible past. The set­ting is a coun­try hos­pi­tal set up inside an old school — and, we learn, atop an ancient bur­ial ground for Thai kings. Occu­py­ing the beds are dozens of young sol­diers beset by sleep­ing sick­ness, which does not pre­vent them from wak­ing and then pass­ing out again, mus­ter­ing erec­tions, or hav­ing their dreams plumbed by a young psy­chic. Vol­un­teer­ing at the hos­pi­tal is an aging woman on crutch­es (the filmmaker's go-to favorite, Jen­ji­ra Pong­pas Wid­ner), who bonds with one sleep­ing sol­dier and accom­pa­nies him when he wakes into the world outside.
Are dead souls keep­ing the sol­diers doz­ing? Could be. The sleep­ers are equipped in their beds with ther­a­peu­tic columns of chang­ing light; lat­er in the film, entire scenes start to change col­or, too, sug­gest­ing that we're in a dream that has infect­ed real­i­ty — a dream of psy­chic mem­o­ries of demol­ished palaces to a play­ground made of dinosaurs to tsuna­mi rings on a banyan tree.
At one point, a giant para­me­ci­um crawls across a clear blue sky. God­dess­es appear at pic­nic tables. On the sound­track, chirring jun­gle insects and windy rum­bles roll on unabat­ed. ​"What hap­pens next" — the be-all and end-all for Amer­i­can movies — is not a con­cern. Instead, the ten­der­ness of the present moment, how­ev­er bizarre and bewitch­ing it may be, is the meat of the mat­ter, in fine Bud­dhist tra­di­tion. ​"Life is like can­dle­light," some­one says deep in, and it feels just about right.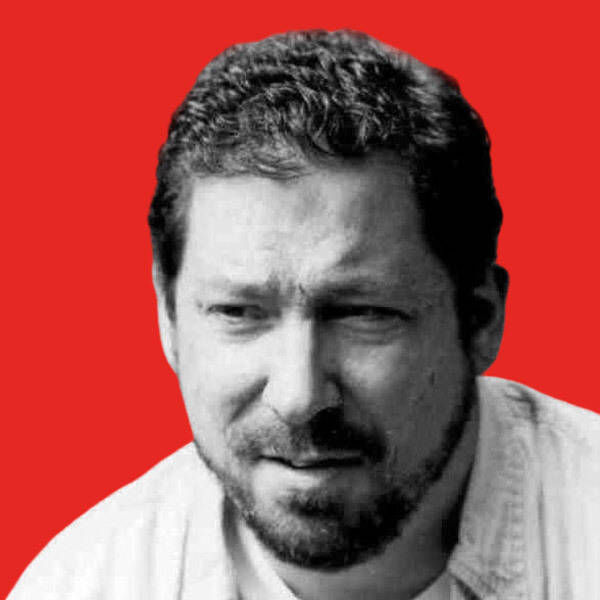 Michael Atkin­son
is a film review­er for
In These Times.
He has writ­ten or edit­ed many books, includ­ing
Exile Cin­e­ma: Film­mak­ers at Work Beyond Hol­ly­wood
(
2008
) and the mys­tery nov­els
Hem­ing­way Dead­lights
(
2009
) and
Hem­ing­way Cut­throat
(
2010
). He blogs at
Zero For Con­duct
.