Not My First Democratic Socialist Convention
In DSA's resurgence, a flashback to 1979.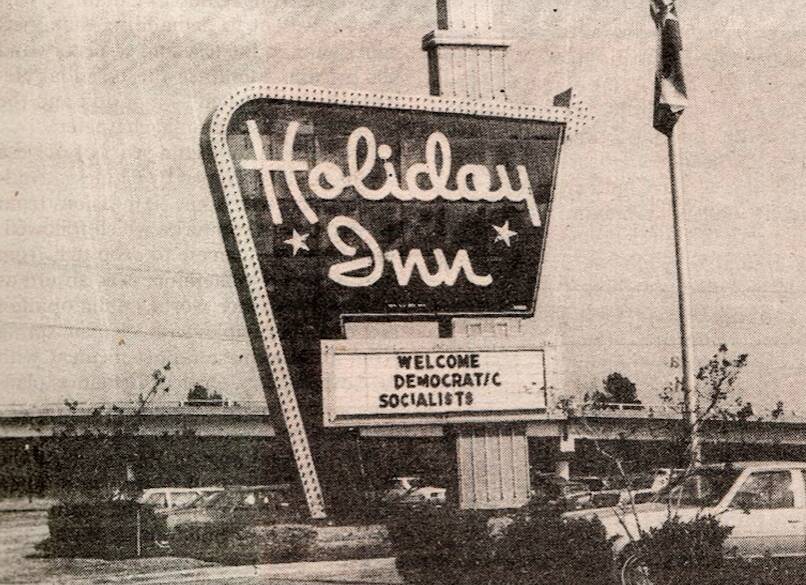 At age 23, I attend­ed the 1979 Demo­c­ra­t­ic Social­ist Orga­niz­ing Com­mit­tee (DSOC, pro­nounced dee-sock) con­ven­tion as an ​"at-large" del­e­gate from Colum­bia, Mo. Mem­o­rable moments includ­ed founder Michael Harrington's keynote speech in which he crit­i­cized lib­er­als for adher­ing ​"to the New Deal strat­e­gy of leav­ing the cor­po­rate infra­struc­ture alone and cre­at­ing an eco­nom­ic envi­ron­ment in which it can func­tion"; the vocal pres­ence of Har­ry Britt, the gay San Fran­cis­co Super­vi­sor named to fill the seat of Har­vey Milk, who had been assas­si­nat­ed the pre­vi­ous Novem­ber; and the grad­ual real­iza­tion that besides us social­ists (150 del­e­gates and 100 observers), the only oth­er peo­ple with rooms at the Hous­ton air­port Hol­i­day Inn were sex workers.
Report­ing on the con­ven­tion, In These Times' John Jud­is not­ed that at a time when the Right was ​"set­ting the terms of pub­lic debate," the six-year-old DSOC, with 3,000 mem­bers, was show­ing ​"sur­pris­ing signs of vitality."
As a del­e­gate at the 1982 con­ven­tion in Detroit, I wit­nessed DSOC merge with the New Amer­i­can Move­ment to found the Demo­c­ra­t­ic Social­ists of Amer­i­ca (DSA). Demo­c­ra­t­ic socialism's time had come, or so I thought. But as the decades rolled on, I won­dered if I had been wear­ing pink-col­ored glasses.
Then came Bernie Sanders and a day this sum­mer — Sat­ur­day, August 5 — when I sat at the In These Times table sell­ing sub­scrip­tions to the 700 del­e­gates, most of them under 30, at the bien­ni­al con­ven­tion of DSA, which now boasts more than 25,000 mem­bers, with chap­ters or branch­es in 49 states.
That evening, In These Times and Jacobin co-spon­sored the con­ven­tion after-par­ty at our offices. As scores of social­ist mil­len­ni­als over­flowed onto the Mil­wau­kee Avenue side­walk, I stood at In These Times' front door enforc­ing Chicago's open con­tain­er ordi­nance. The next morn­ing, I awoke to read about the con­ven­tion, our par­ty and my Marx-inspired bev­er­age dona­tion signs in the Wash­ing­ton Post. Polit­i­cal rev­o­lu­tion seems to be back on the agenda.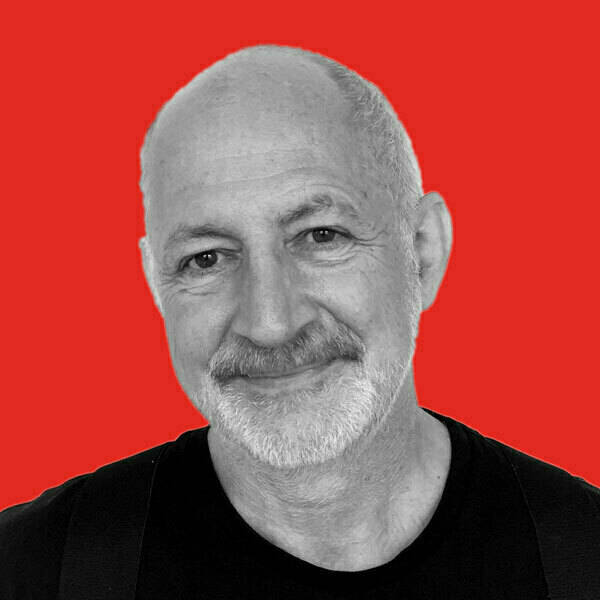 Joel Blei­fuss, a for­mer direc­tor of the Peace Stud­ies Pro­gram at the Uni­ver­si­ty of Mis­souri-Colum­bia, is the edi­tor & pub­lish­er of In These Times, where he has worked since Octo­ber 1986.