Newly-Released Documents Show NYPD Used Anti-Muslim Film for Training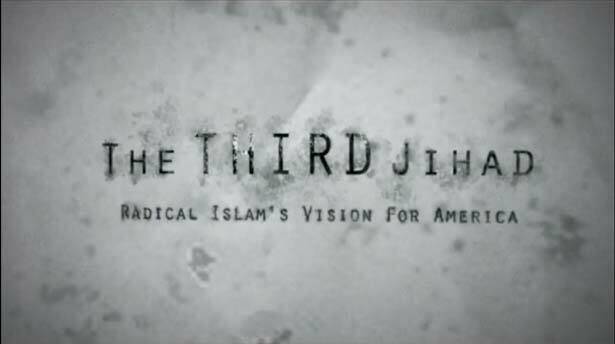 If you believe the documentary film
&
ldquo;The Third Jihad,
&
rdquo; Islamic clerics have organized a plot to take down the United States and the western way of life. Anti-Muslim films like this are not new in a post-
9
/
11
world--but most are not played for more than a thousand New York City police officers during training. In January
2011
, the Village Voice broke the story that the film was being shown during counter-terrorism training, after police officers offended by its content approached the press. But NYPD officials initially denied that the movie was shown to more than a few officers. Now, according to the New York Times, newly-released police records show that
&
ldquo;The Third Jihad
&
rdquo; was played on a continuous loop for three months during one year of training, during which time at least
1
,
489
police officers saw the film.
The revelation is particularly troubling given a series of allegations that the NYPD is using unwarranted force and surveillance of Muslim communities. In August, Muslim civil rights leaders criticized police for using excessive force during an altercation over headscarves at an amusement park in Rye, N.Y.
&
nbsp; In the same month, an investigation by the Associated Press revealed that the NYPD was unfairly targeting ethnic communities with help from the CIA, even in areas outside its jurisdiction.
&
nbsp; Daily life was under surveillance and police stationed informants, called
&
ldquo;mosque crawlers
&
rdquo; in Mosques to report suspicious activity without evidence of a crime.
&
nbsp; ​
"
The Third Jihad" was funded by the Clarion Fund, a nonprofit group that has ties to Aish HaTorah, an Orthodox Jewish Israeli organization that defends settlements in the West Bank.
&
nbsp; The movie
&
rsquo;s producer, Raphael Shore, works with that group.
&
nbsp; Casino owner Sheldon Aldelson, a pro-Israel billionaire, supported the fund
&
rsquo;s previous movie, Obsession, and has donated millions to a super PAC that supports Newt Gingrich, according to the
&
nbsp;Times.
&
nbsp; The film deals mostly in fear-mongering.
&
nbsp; The movie opens with pictures and videos of smiling school children, later fading into footage of them being taken hostage by Islamic terrorists. Blood red dots pop up on a map of the United States, highlighting conclaves of ​
"
radical Islam." A former CIA agent details how radical Islamists are pumping money into elite universities like Harvard and Princeton. Another one of the documentary
&
rsquo;s sources is a knowledgeable-looking British lady with glasses posed in front of a bookshelf.
&
nbsp; The woman is Melanie Phillips, the author of
&
nbsp;Londonistan: How Britain is Creating a Terror State Within, which declares that London is overrun by militant Islamists and prophesizes an impending doom that the media and government does not see.
&
nbsp;
&
ldquo;Like a crazed boxer, Phillips comes out swinging wildly …In her lexicon, human rights and multiculturalism are dirty words,
&
rdquo; wrote David Smith in a review of the book in the Guardian. The film purports that it is
&
ldquo;not about Islam,
&
rdquo; but the
&
ldquo;threat of radical Islam," asserting, ​
"
only a small percentage of the world
&
rsquo;s
1
.
3
billion Muslims are radical. This film is about them.
&
rdquo; These words, however, appear on a black screen before the film begins, appearing like a disclaimer for the rest of the content. The documentary then goes on to ​
"
reveal" the terrorists
&
rsquo; subversive and multifaceted plot to take down the west through
&
ldquo;cultural jihad as a means to infiltrate society and undermine our society from within.
&
rdquo; The revelation that the film has been shown widely to police officers coming into direct contact with Muslim communities--coupled with the troubling appearance in the film of NYC Police Commissioner Raymond W. Kelly, as well as CIA Director Jim Woolsey and Senator Joseph Lieberman--is further evidence of a dangerous and growing Islamophobia in the United States.
Alyssa Meza
is a Winter
2012
In These Times
editorial intern