CHICAGO — With his crisp white shirt sleeves rolled up, President Obama this morning stepped to the makeshift podium in Ford Motor Company's venerable Torrence Avenue assembly plant, just a few miles south of his Chicago home. The crowd of roughly 1,500 included a smattering of politicians against a backdrop of workers who now assemble the Taurus – and who will soon be joined – partly thanks to Obama policies – by 1,200 more helping to assemble a new, 30 percent more efficient Explorer SUV.
Greeting him enthusiastically, they rose to their feet, their outstretched arms clutching digital cameras and cell phones to capture the moment. The president in turn delivered a spirited, patriotic, campaign-style tribute to American workers and rebuke to the ​"just say no crowd" that was ready to abandon American auto companies.
In his upbeat assessment of his own economic policies, he emphasized the auto industry: all three U.S. companies profitable; 55,000 workers hired in a little over a year; new investment, expansion and in-sourcing of out-sourced jobs; and accelerated plans for new energy-efficient vehicles. Tomorrow his argument that the auto industry assistance had worked to save over a million jobs might have been lost in the anticipated bad news on continuing high unemployment.
Ford, as anyone connected with the company will quickly confirm, did not require bailout money. But it did benefit from Obama policies. First, saving GM and Chrysler also prevented the collapse of parts plants on which Ford (and Toyota, Honda, Nissan and other transplants) depend. It prevented a giant stain to the reputation of US made cars generally. As Obama said,
Now, Ford was in better financial shape and was able to weather the storm without federal assistance. That's a testament to the hard work you all do and the choices this company made. But I don't have to tell you, and your CEO will – has said this publicly – if your competitors had gone down, they would have taken down a whole bunch of the suppliers you depend on. The brand of American autos would have diminished. That would have had severe consequences for Ford.
Other policies also helped. Cash for clunkers stimulated purchases at a key time (and from an environmental standpoint would still make sense). And every extension of unemployment benefits, mortgage renegotiation, job saved or created or other action to sustain demand, made it possible to sell cars.
Obama both pushed new mileage standards and propped up the industry with subsidies to shift to more fuel efficient cars. Obama reminded the Ford workers that the Department of Energy guaranteed the $400 million loan the company used to retool in order to make the new Ford Explorer SUV at the Torrence plant and that his policies help position the company for longer-term growth:
What I said last year was if American automakers were willing to make the tough choices necessary to make them more competitive in the future, America would stand by them. And one thing we did was put in place a new national fuel-efficiency standard for all new cars and trucks sold in America. This was good for consumers, it was good for the environment, and it finally gave our automakers the certainty they needed to plan for the future – a future where American workers build 21st century cars that the world wants to buy.
Obama didn't mention one spin-off benefit for Ford of the bailout; The company received most of the deep concessions forced on GM and Chrysler workers, even though there was not the same case that they needed it. Indeed, when Ford begins hiring new workers for its Explorer production, they will be making less than half of what co-workers have earned (while company profits have been high) and less than counterparts in non-union transplant factories.
But he did announce some special aid for Ford – a $250 million Export-Import Bank loan to finance exports of potentially 200,000 vehicles. This, Obama said,
will help Ford export more than 200,000 cars and trucks overseas, and that means more production and more manufacturing jobs right here in the United States of America.

And it's going to help us reach the goal that I set in my State of the Union address, which is we are going to double America's exports of goods and services over the next five years. We're tired of just buying from everybody else – we want to start selling to other people, because we know we can compete.

That's how we're going to grow our economy. That's how we're going to support millions of good jobs for American workers to do what they've always done: build great products and sell them around the world. Our workers can compete with anybody – and America is going to compete aggressively for every job out there and every industry out there and every market out there.
I wondered whether Ford workers agreed with Obama's positive assessment, and I turned to one I thought might be skeptical. Mike Olson, a 44-year old, divorced ex-Navy guy from Montana was wearing a grey t‑shirt over his tattooed arms that read ​"Ford – Built Without Your Tax Dollars." But Olson, who recently transferred from Michigan after his job was eliminated, favored the bailout. ​"We're all three connected, all of us brothers and sisters in the UAW," he said. ​"Otherwise there would have been literally million of people out of work, and they can't buy cars."
Douglas Matlock, a quality operations system coordinator, was glad that Ford didn't need the bailout and now he's worried about how to pay for government debt, but he supports the bailout. ​"I hope the economy turns around so we can pay back all this money," he says. ​"I'm fearful, but I don't disagree with his policies."
But he says he would ​"really like to see more available to build up unions. That means better pay, safety, better benefits." Matlock, who hopes US companies will bring more work back to this country, is excited by the recent strikes for higher pay by auto workers in China. ​"I hope the bottom comes up," he says, referring to auto worker wages, " more than the top comes down." And he shares Olson's worries about tensions even within their plant over two-tier wages. ​"We'll just renegotiate the contract and bring those guys up," Olson predicts.
Tony Dobrzeniecki, 42, a repair technician applauds Obama's push for more efficiency. s. ​"They had to do it some time," he says. ​"People are looking for more fuel efficient vehicles."
And Eugene Golston, a body shop electrician, rejected the Tea Party characterization of Obama's policies as a ​"government takeover." ​"It's a loan," he says, ​"like a student loan. The federal government is supposed to help the people, not let them suffer."
The crowd was sympathetic to Obama, even if many wanted him to do more, and more patient than many citizens these days. ​"I think he's doing a good job with all the opposition of the other party," Golston says. ​"You dig a big hole, you can't fill it in one day."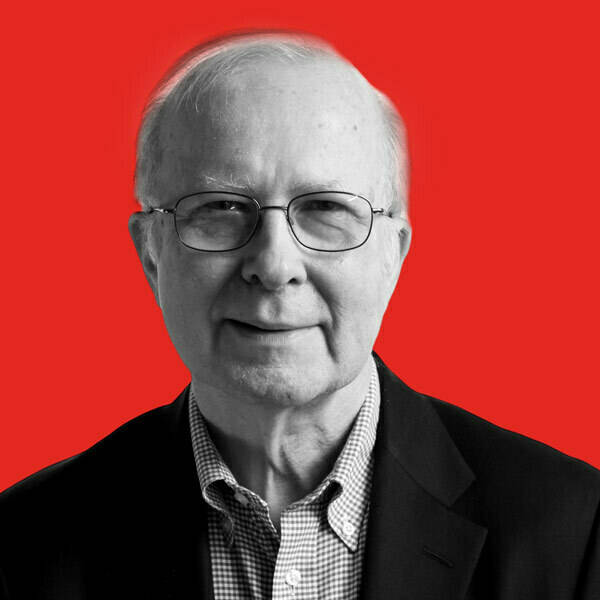 David Moberg, a senior editor of In These Times, has been on the staff of the magazine since it began publishing in 1976. Before joining In These Times, he completed his work for a Ph.D. in anthropology at the University of Chicago and worked for Newsweek. He has received fellowships from the John D. and Catherine T. MacArthur Foundation and the Nation Institute for research on the new global economy.