Obama and Africa
Rhetoric aside, a close look at what the president has done in sub-Saharan Africa.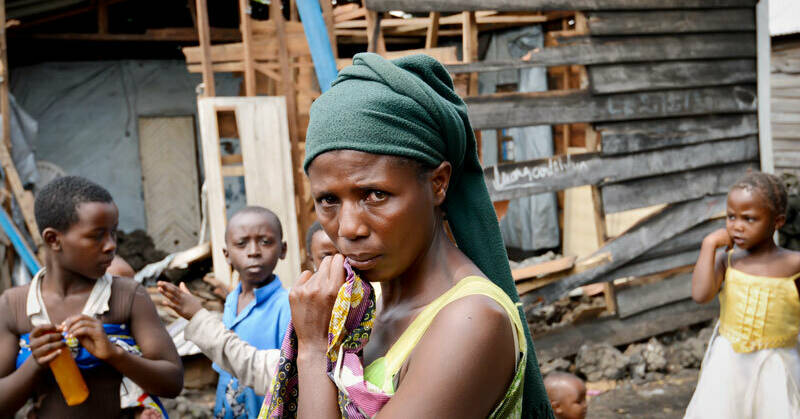 Barack Oba­ma is cur­rent­ly on his sec­ond vis­it to sub-Saha­ran Africa as pres­i­dent, stop­ping in Tan­za­nia, Sene­gal and South Africa. Two vis­its to the region in five years may seem few for a man who penned a 403-page mem­oir about the lega­cy of his Kenyan ances­try, but from the start of his pres­i­den­cy, Oba­ma has sought to tamp down expec­ta­tions that he pos­sess­es some spe­cial capac­i­ty to solve African prob­lems by virtue of hav­ing a Kenyan father. In con­trast, he at first brought a refresh­ing min­i­mal­ism to U.S. rela­tions with Africa, shrewd­ly empha­siz­ing the impor­tance of self-reliance, of Africans solv­ing their own problems.
Obama's policies towards sub-Saharan Africa decidedly emphasize U.S. national-security concerns at the expense of the clear and compelling interests of Africans themselves.
But now, in his sec­ond term, this min­i­mal­ism has giv­en way to creep­ing mil­i­tarism. The pres­i­dent has qui­et­ly lav­ished U.S. mil­i­tary assis­tance and funds on Ugan­da and Ethiopia, two of the most author­i­tar­i­an regimes in the region. Both serve as a U.S. proxy in the Soma­lian con­flict — where, for more than 20 years the Unit­ed States has been try­ing to set­tle a civ­il war, and more recent­ly, to defeat al Shabab, a group affil­i­at­ed with al Qaeda.
Else­where in sub-Saha­ran Africa, the war on ter­ror has prompt­ed the Oba­ma admin­is­tra­tion to spend valu­able resources on anoth­er effort: drug inter­dic­tion. The U.S. Drug Enforce­ment Agency has expand­ed its activ­i­ties in West Africa in recent years, essen­tial­ly brib­ing African gov­ern­ments to divert pre­cious atten­tion to dis­rupt­ing or extin­guish­ing ship­ment routes for mar­i­jua­na, cocaine and hero­in, usu­al­ly bound for Europe. The DEA has even mount­ed sting oper­a­tions against gov­ern­ment offi­cials from Guinea-Bis­sau and Ghana, with U.S. oper­a­tives pos­ing as drug smug­glers. Giv­en the sor­ry his­to­ry of the war on drugs in Latin Amer­i­ca, the risks of desta­bi­liz­ing African gov­ern­ments would seem to out­weigh the ben­e­fits of some­what reduc­ing the flow of drug cash to those plan­ning vio­lent attacks on the U.S. and its allies.
The log­ic of African­iz­ing the war on drugs is tight­ly tied to the Oba­ma administration's plan to find African allies in the war on ter­ror. In con­crete terms, this can mean iden­ti­fy­ing gov­ern­ments will­ing to host Amer­i­can-staffed com­mand-and-con­trol cen­ters for drone flights.
A year ago, the Wash­ing­ton Post report­ed that the Unit­ed States was oper­at­ing a drone facil­i­ty from out­side Oua­gadougou, Burk­i­na Faso, report­ed­ly for sur­veil­lance pur­pos­es. The U.S. also report­ed­ly launch­es un-armed Reaper drones from Ethiopia. The Unit­ed States Africa Com­mand (AFRICOM) main­tains a major pres­ence in the tiny nation of Dji­bouti, and pre­sum­ably also con­trols drone flights from this strate­gic loca­tion across the Red Sea from Yemen. In March, the gov­ern­ment of land­locked and impov­er­ished Niger loud­ly pro­claimed its will­ing­ness to host Amer­i­can drone bases. Niger bor­ders Mali, where the Unit­ed States is con­cerned about Islam­ic-fun­da­men­tal­ist fight­ers attempt­ing to hive off the Fran­coph­o­ne country's north­ern portion.
Mil­i­ta­riz­ing African affairs would hard­ly seem the like­ly lega­cy of the first U.S. pres­i­dent of African descent. Yet Obama's poli­cies towards sub-Saha­ran Africa decid­ed­ly empha­size U.S. nation­al-secu­ri­ty con­cerns at the expense of the clear and com­pelling inter­ests of Africans themselves.
By con­trast, on non-mil­i­tary fronts — human­i­tar­i­an aid, human rights — Obama's most impor­tant accom­plish­ments on the con­ti­nent so far have been con­tin­u­a­tions of poli­cies put in place by his pre­de­ces­sor, George W. Bush. Pres­i­dent Bush con­struct­ed a process, inher­it­ed by Oba­ma, that led to the end of the Sudanese civ­il war and the inde­pen­dence of South Sudan. Bush also pushed through a mul­ti-bil­lion dol­lar HIV-AIDS treat­ment pro­gram for 12 African coun­tries, which is believed to be the largest health pro­gram ever enact­ed by one coun­try to address a dis­ease. Oba­ma emphat­i­cal­ly renewed the pro­gram in his first term, despite the great cost, but cut glob­al AIDS fund­ing by $210 mil­lion in his 2013 bud­get proposal.
Pres­i­dent Oba­ma, in a speech on Mon­day in the east African nation of Tan­za­nia, seemed to acknowl­edge his own search for an orig­i­nal and appro­pri­ate approach to Africa. ​"We are look­ing at a new mod­el that's based not just on aid and assis­tance but trade and part­ner­ship," Oba­ma said. ​"Ulti­mate­ly the goal here is for Africa to build Africa for Africans. Our job is to be a part­ner in that process."
But just how to help Africans build a bet­ter Africa remains tricky for Oba­ma who on July in Tan­za­nia gave two exam­ples, both the kind of cau­tious incre­men­tal steps that bely the President's poten­tial to dra­mat­i­cal­ly set U.S.- Africa rela­tions on a new course. First, he called on African gov­ern­ments to expand access to elec­tric­i­ty more rapid­ly. He also cit­ed the poten­tial for Amer­i­can tech­nol­o­gy to assist Africans to bet­ter crack down, and per­haps even elim­i­nate, ram­pant poach­ing of wildlife. An aide to Oba­ma said on July 1 that the admin­is­tra­tion is wag­ing a ​"a mas­sive diplo­mat­ic cam­paign" to pro­mote strong wildlife pro­tec­tions in Africa, home to many rare and endan­gered animals.
Both of these new ini­tia­tives reflect Pres­i­dent Obama's cau­tion in approach­ing sub-Saha­ran Africa — cau­tion that is per­haps under­stand­able giv­en the dif­fi­cul­ty in car­ry­ing off ambi­tious inter­ven­tions in a region long abused by out­siders. Both human­i­tar­i­an aid and human rights ini­tia­tives have been sub­ject to a host of crit­i­cisms in recent years. They can suf­fer from a pater­nal­is­tic and colo­nial mind­set, from a con­vic­tion that West­ern­ers ​"know what's best" for Africans. Eco­nom­ic, food and med­ical aid can rob recip­i­ents of agency and cre­ate a cul­ture of depen­den­cy while, like any flow of valu­able mate­ri­als, cre­at­ing vast polit­i­cal rip­ple effects. U.S. aid most often comes with a host of strings attached, and, in recent years, has become increas­ing­ly aligned with mil­i­tary oper­a­tions, with more than 20 per­cent of for­eign assis­tance now admin­is­tered by the Depart­ment of Defense. And present-day con­flicts, such as the one in the Demo­c­ra­t­ic Repub­lic of Con­go, where the U.S. helped train and arm the forces of dic­ta­tor Mobu­tu Sese Seko dur­ing the Cold War era, are fueled in part by the lega­cy of major pow­ers' meddling.
On the oth­er hand, there is a com­pelling case to be made that the Unit­ed States must aid sub-Saha­ran Africa — in some cas­es due to the ​"If you broke it, fix it" prin­ci­ple and in oth­ers born of the sim­ple moral imper­a­tive to give help where help is des­per­ate­ly need­ed. One can cri­tique the details of the imple­men­ta­tion of the President's Emer­gency Plan for AIDS Relief (PEP­FAR), but the pro­gram has offered life-sus­tain­ing med­ica­tion to millions.
How might Pres­i­dent Oba­ma nav­i­gate these tricky waters? He could begin by tak­ing advan­tage of an almost entire­ly untapped resource: the more than one mil­lion sub-Saha­rans liv­ing per­ma­nent­ly in the Unit­ed States. (Full dis­clo­sure: My wife is one of these Africans liv­ing in Amer­i­ca). Thanks to the spread of cell­phone and Inter­net tech­nolo­gies in their coun­tries of ori­gin, these immi­grants have unmatched knowl­edge of con­di­tions on the ground. Yet the Oba­ma admin­is­tra­tion nei­ther has a strat­e­gy to lever­age the African dias­po­ra in Amer­i­ca nor can it count among its mem­bers even a sin­gle African immi­grant. Oba­ma could deploy the tal­ents of these hybridized Amer­i­cans and their valu­able ties to Africa by, say, hir­ing them as on-the-ground liaisons, bring­ing them in as spe­cial advis­ers or appoint­ing them to crit­i­cal deci­sion-mak­ing roles.
Since Nige­ri­ans, such as my wife, make up the sin­gle largest group of sub-Saha­ran-born Amer­i­cans, rela­tions with the trou­bled coun­try of Nige­ria — Africa's most pop­u­lous — might seem to be a high pri­or­i­ty for the Oba­ma admin­is­tra­tion. But while the Niger­ian gov­ern­ment strug­gles to come up with a coher­ent and effec­tive response to the vio­lent insur­rec­tion in the pre­dom­i­nant­ly Mus­lim North, the Oba­ma admin­is­tra­tion has done noth­ing sub­stan­tive to help pre­vent Nige­ria from laps­ing into a full-scale civ­il war.
U.S. inter­ven­tion in Libya and in the Great Lakes region of Africa — where Oba­ma dis­patched 100 elite troops in 2011 to help cap­ture north­ern Ugan­dan war­lord Joseph Kony—have been tak­en on under the ban­ner of human rights. But while these exploits have helped shore up U.S. rela­tion­ships with local regimes, they've had decid­ed­ly mixed out­comes for civil­ians at risk of vio­lence. Mean­while, Oba­ma has proved will­ing to turn a blind eye to abus­es in places like Nige­ria and Zim­bab­we, where the rul­ing clique has wrecked what was once Africa's most pro­duc­tive agri­cul­tur­al econ­o­my. Sim­i­lar­ly, human rights abus­es per­sist in the Con­go, Cen­tral African Repub­lic and Mali.
It is by no means a straight­for­ward prospect to sta­bi­lize a coun­try, as Soma­lia has shown. If Oba­ma remains leery of inter­ven­tion in more nations, even keep­ing his hands off of Africa would be bet­ter than using Africans as proxy war­riors, as is now the case in Soma­lia, and in the process desta­bi­liz­ing the region, or divert­ing resources to a drug war when Africans could bet­ter use those resources by choos­ing their own priorities.
There's at least one sim­ple, non-inter­ven­tion­ist way that the Unit­ed States could ben­e­fit sub-Saha­ran Africa. Rur­al Africa is expe­ri­enc­ing a boom in farm incomes, but U.S. trade polices con­tin­ue to depress prices that African farm­ers receive for crops such as cot­ton. Small-scale African pro­duc­ers are, sur­pris­ing­ly, the biggest rivals to Amer­i­can cot­ton grow­ers for sales to India and Chi­na, the world's two biggest con­sumers of cot­ton. Amer­i­can sub­si­dies to cot­ton farm­ers, run­ning in the bil­lions or dol­lars annu­al­ly, sig­nif­i­cant­ly harm mil­lions of African cot­ton grow­ers, while pro­vid­ing a flow of cheap cot­ton to sweat-shop oper­a­tors in Asia. Oba­ma could move to halt these subsidies.
Should Oba­ma choose, in the remain­ing years of his pres­i­den­cy, to put his own dis­tinc­tive stamp on African affairs, there is a way to go beyond his cur­rent near-total focus on secu­ri­ty issues. With Nel­son Man­dela in crit­i­cal con­di­tion as this issue goes to press, Pres­i­dent Oba­ma can find no bet­ter way to hon­or Africa's great civ­il rights leader than by con­sult­ing sub-Saha­rans — both those who dwell in the region and those who have made the U.S. their home — to forge new approach­es to African challenges.
At the very least, the pres­i­dent should turn sharply away from a pro­gram of mil­i­tarism that treats every­day Africans chiefly as instru­ments of Amer­i­can power.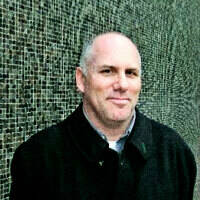 G. Pas­cal Zachary
is the author of the mem­oir
Mar­ried to Africa: A Love Sto­ry
and
The Diver­si­ty Advan­tage: Mul­ti­cul­tur­al Iden­ti­ty in the New World Econ­o­my
. From
1989
to
2001
, he was a senior writer for the
Wall Street Jour­nal
. Zachary has con­tributed arti­cles to
In These Times
for more than
20
years and edits the blog
Africa Works
, about the polit­i­cal econ­o­my of sub-Saha­ran Africa.