Millennials Are Killing the Oil Industry
Hell yeah we are.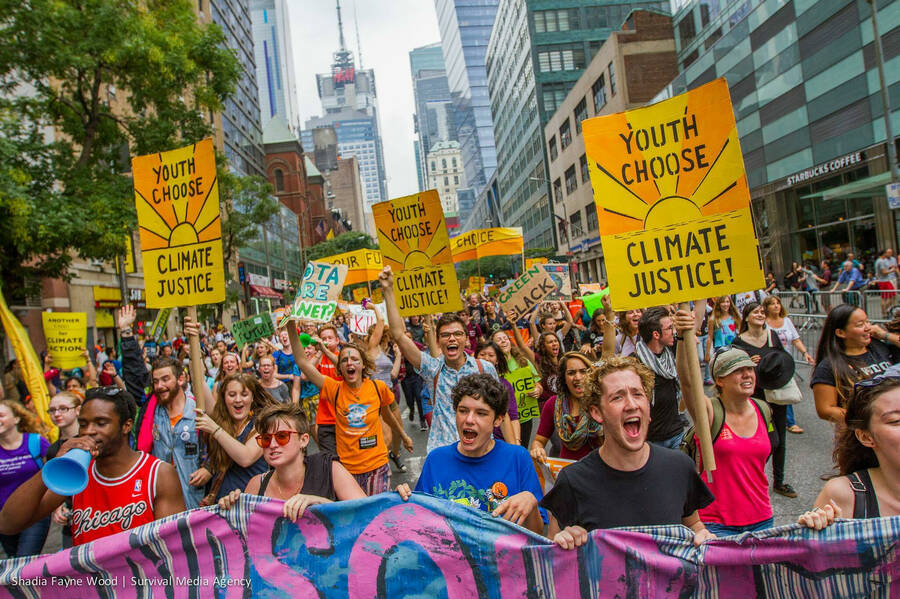 Depend­ing on who you ask, mil­len­ni­als are either lazy, tro­phy-weaned base­ment dwellers or ruth­less­ly effi­cient killing machines, tak­ing down every­thing from Buf­fa­lo Wild Wings to depart­ment stores.
As is the case with a host of other progressive issues, the overwhelming majority of millennials—91 percent—believe in climate change, and the vast majority support government action to do something about it.
But unless you peruse the busi­ness press and semi-obscure trade pub­li­ca­tions, you may have missed the news about our lat­est mark: the fos­sil fuel indus­try. A hand­ful of arti­cles have point­ed out that the work­force of the oil indus­try is rapid­ly aging, and com­pa­nies are hav­ing trou­ble attract­ing younger work­ers into their folds.
Accord­ing to a recent report by poll­sters EY, 57 per­cent of teens now see the fos­sil fuel indus­try as bad for soci­ety, and 62 per­cent of those aged 16 to 19 say work­ing for oil and gas com­pa­nies is unap­peal­ing. Oth­er find­ings sug­gest that mil­len­ni­als dis­like the oil indus­try the most of any poten­tial employ­er, with only 2 per­cent of col­lege grad­u­ates in the Unit­ed States list­ing the oil and gas indus­try as their first-choice job placement.
Giv­en that a major­i­ty of mil­len­ni­als now also reject cap­i­tal­ism, the fact that we don't feel too much warmth towards the indus­try that's been at its dirty, beat­ing heart of it for 300 years shouldn't come as a surprise.
Mil­len­ni­als are now the largest part of the U.S. work­force, mean­ing their flight could spell mas­sive prob­lems down the road for the world's most destruc­tive com­pa­nies. To win back the youth, a series of recent ads from the Amer­i­can Petro­le­um Insti­tute, the fos­sil fuel industry's lob­by­ing arm, announced ​"This ain't your daddy's oil…Oil strikes a pose. Oil taps poten­tial. Oil pumps life," flash­ing pic­tures of prod­ucts made with oil — like spray paint! Because young peo­ple like graf­fi­ti, right?
Not more than we like being able to breathe air and drink water. Aside from hav­ing a few sus­pi­cions about an indus­try whose busi­ness mod­el stands direct­ly at odds with a hab­it­able plan­et, mil­len­ni­al work­ers also want more from their jobs than a pay­check — includ­ing a sense of doing some­thing halfway decent for the world.
As the con­sult­ing group McK­in­sey wrote in its report on the industry's future, ​"Mil­len­ni­als don't just want per­son­al career growth; they expect to make a pos­i­tive con­tri­bu­tion to soci­ety … If com­pa­nies want to attract the best and bright­est, they must design ways for employ­ees to make an impact beyond the walls of the company."
This might be dif­fi­cult for an indus­try hell-bent on wreck­ing the plan­et. Some 75 per­cent of exist­ing coal, oil and nat­ur­al gas reserves have to stay buried in order to avert cat­a­stroph­ic lev­els of warm­ing, and de-car­boniza­tion needs to hap­pen rapid­ly at every lev­el of the economy.
As is the case with a host of oth­er pro­gres­sive issues, the over­whelm­ing major­i­ty of mil­len­ni­als — 91 per­cent — believe in cli­mate change, and the vast major­i­ty sup­port gov­ern­ment action to do some­thing about it. Because of this, there have been mas­sive, mil­len­ni­al-led cam­paigns tar­get­ing the fos­sil fuel indus­try, like the one to divest major insti­tu­tions' hold­ings from coal, oil and nat­ur­al gas companies.
If there's any oth­er defin­ing trait of mil­len­ni­als, it's that we're a polit­i­cal gen­er­a­tion, and lean fair­ly far to the left. We occu­pied Wall Street and turned out in droves to back social­ists Bernie Sanders here and Jere­my Cor­byn in the Unit­ed Kingdom.
So, when it comes to killing the fos­sil fuel indus­try, game on.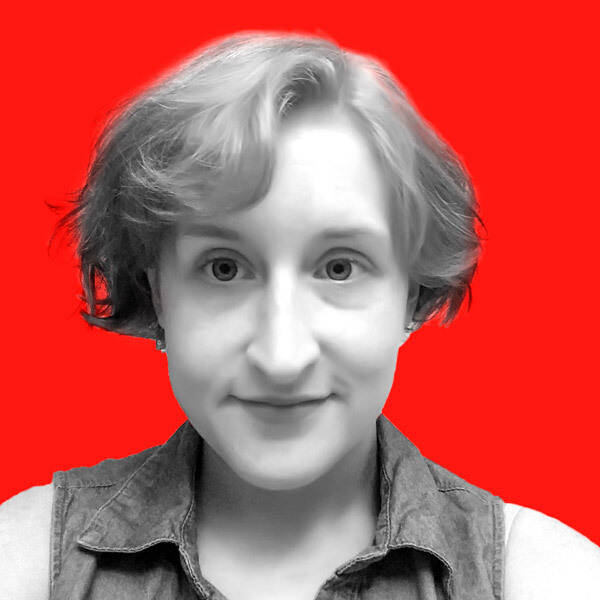 Kate Aronoff
is a Brook­lyn-based jour­nal­ist cov­er­ing cli­mate and U.S. pol­i­tics, and a con­tribut­ing writer at The Inter­cept. Fol­low her on Twit­ter @katearonoff.