Okja: The Veggie-Prop Children's Film You Really Need to See
The director of Snowpiercer is back with a kiddie film that meets vegetarian propaganda, with surprising success.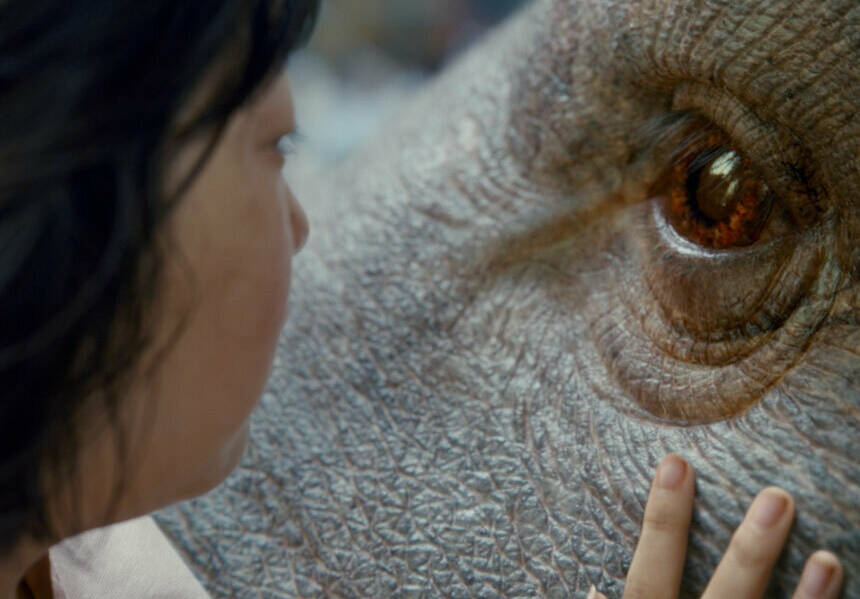 For some­one whose films are burst­ing with out­ra­geous com­put­er imagery, and whose sen­si­bil­i­ty could be char­ac­ter­ized as hyper­vi­o­lent satir­ic pulp, Kore­an direc­tor Bong Joon-ho sure is a gung-ho Cap­tain Plan­et. His 2013 film Snow­piercer was a ludi­crous para­ble about class war­fare set on a giant train for­ev­er bar­rel­ing around an eco­log­i­cal­ly dev­as­tat­ed Earth. Before that, 2006's The Host—pos­si­bly the best giant-rub­ber-mon­ster movie ever made — gen­er­at­ed its crea­ture out of indus­tri­al pol­lu­tion, the first sci-fi movie to explic­it­ly vil­lainize tox­ic dump­ing since Godzil­la vs. the Smog Mon­ster (1972). His new film, Okja, is essen­tial­ly a ​"fam­i­ly film" that makes a scorched-earth case for vegetarianism.
The first affront for any audience member under 12 would be the non-explicit "forced mating" Okja endures in a holding cell, beneath a larger mutant pig.
Or, at least, against eat­ing meat — which means, by def­i­n­i­tion, inflict­ing cru­el­ty, mis­ery and mur­der on an indus­tri­al scale. As always, Bong's brush­stroke is as wide as a barn: The film's first blast is a pub­lic­i­ty blitz around the cul­ti­va­tion of ​"super-pigs," mutant pork­ers the size of two hip­pos, which are sent to farms around the world in a pilot pro­gram to estab­lish a new and eco­nom­i­cal source of process­able meat. Every­one has to wait ten years, we're told by Til­da Swinton's preen­ing, haute-cou­ture CEO, and then we'll see if they ​"taste fuck­ing good."
Cut to 10 years lat­er, to a moun­tain­side in South Korea, where the tit­u­lar super-pig — a vast, blub­bery CGI that looks and behaves more like a swollen dog than a pig — cavorts in the ver­dant wilder­ness with Mija (Ahn Seo-hyun), a pubes­cent girl liv­ing with her grand­fa­ther. The girl and the pig are, reflex­ive­ly, bond­ed part­ners for life, a trope YA fic­tion has been using, well, for­ev­er. Imme­di­ate­ly we see Bong's con­flic­tive style — the film is an in-your-face hybrid, half Spiel­ber­gian kid-&-pet fable, half keen­ing satire on com­mer­cial cap­i­tal­ism. He wants it both ways, often in a sin­gle scene, and some­times he gets it, con­flat­ing absurd excess and pathos and mak­ing it sting your eyes.
As the win­ner of the super-pig pro­mo­tion­al con­test, Okja is whisked away sud­den­ly (by a gig­gling ani­mal-show celebri­ty host played with lunatic glee by Jake Gyl­len­haal) for a gala pre­sen­ta­tion in New York, and then, we learn, to the slaugh­ter­house. A pissed-off Mija, in a tire­less tra­di­tion of super-spunky tween hero­ines, decides to fol­low and bring him home. Her path is quick­ly crossed by a band of vio­lence-adverse eco-ter­ror­ists, name­ly the Ani­mal Lib­er­a­tion Front, led by teary-eyed near-mani­ac Paul Dano, who man­age to shang­hai Okja and Mija.
A great num­ber of chas­es and com­put­er­ized action chaos fol­lows, as Okja blasts through a Seoul sub­way mall with fum­bling cops and secu­ri­ty teams in tow. Any­one famil­iar with Bong's films will rec­og­nize the dialec­tic sen­si­bil­i­ty at work, and also the awk­ward humor. But where's the bite? Fans of Mem­o­ries of Mur­der (2003) and Moth­er (2009) will be pin­ing with me for those films' acidic nas­ti­ness, lyri­cal ambiva­lence and CGI-free scenery, and mourn­ing how the Kore­an New Wave, of which Bong was an inte­gral fig­ure, devolved so quick­ly into a mini-Hol­ly­wood, com­plete with hard dri­ves doing most of the heavy lifting.
To be fair, Okja her­self is a love­ly cre­ation. But there's lit­tle or no ambiva­lence in Bong's film, although it does go prop­er­ly dark as Okja is dragged into the heart of this near-future's meat pro­cess­ing sys­tems. The first affront for any audi­ence mem­ber under 12 would be the non-explic­it ​"forced mat­ing" Okja endures in a hold­ing cell, beneath a larg­er mutant pig. As a soju-drunk Gyl­len­haal yowls in delight, the eco-ter­ror­ists watch on an illic­it sur­veil­lance feed, and their trau­ma­tized reac­tions to the vio­la­tion will, I think, echo those expe­ri­enced by any kids lured by the cute mega-pet and hop­ing for a pure­ly affir­ma­tive mat­inée glow.
But even our expo­sure to that scan­dalous moment is min­i­mized, as Bong plays to every demo­graph­ic. The pas­sage of the film that lingers in the abat­toir and stock­yard, with glimpses of killed, skinned, butchered and rack-hung super-pigs, almost ful­fills the aspects of Bong's premise that doesn't cater to lit­tle chil­dren. In the end, he might con­vert a few hot dog fans. But it's hard­ly a pop-dig­i­tal ver­sion of Georges Franju's Blood of the Beasts (1949), which took no pris­on­ers in show­ing how exact­ly the food we buy every­day is born out of cold-blood­ed agony and hor­ror. Ear­ly in the film, Mija eats both fish and chick­en dish­es — is meat only mur­der when the ani­mal is super-cute?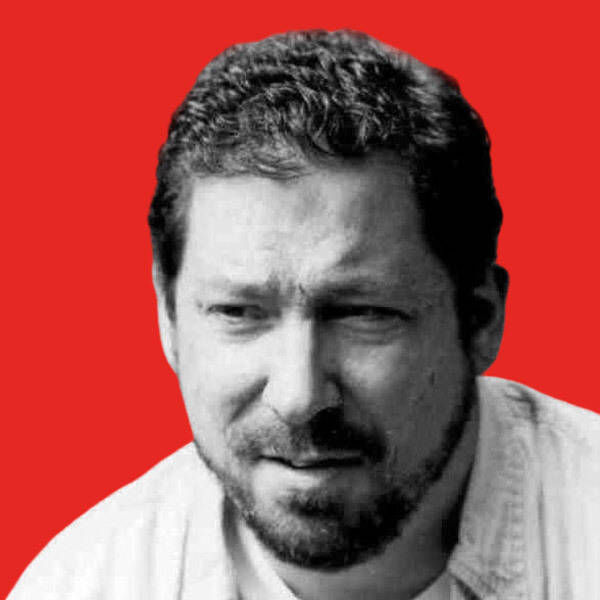 Michael Atkin­son
is a film review­er for
In These Times.
He has writ­ten or edit­ed many books, includ­ing
Exile Cin­e­ma: Film­mak­ers at Work Beyond Hol­ly­wood
(
2008
) and the mys­tery nov­els
Hem­ing­way Dead­lights
(
2009
) and
Hem­ing­way Cut­throat
(
2010
). He blogs at
Zero For Con­duct
.