On Strike Without a Union
Cygnus employees prove they are a 'pea that weighs a pound'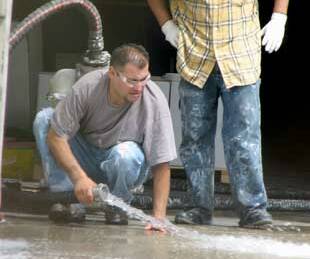 When a human resource man­ag­er told immi­grant work­ers at the Cygnus soap and deter­gent fac­to­ry on Chicago's far south side on July 25 that they had to prove their legal sta­tus with­in 15 days or be fired, they took mat­ters into their own hands. The next day, 118 work­ers walked out and formed a pick­et line, going on strike even though no union rep­re­sent­ed them.
What fol­lowed is a sce­nario that is like­ly to become increas­ing­ly com­mon as the coun­try forges ahead with a new immi­gra­tion enforce­ment man­date with­out com­pre­hen­sive immi­gra­tion reform.
Cygnus employ­ee Fran­cis­co Reyes says he was told that if he and oth­er work­ers couldn't prove that they were in the coun­try legal­ly by Aug. 10, they would be fired because in 2005 the Social Secu­ri­ty Admin­is­tra­tion sent Cygnus a ​"no-match" let­ter say­ing that social secu­ri­ty num­bers being used by their work­ers didn't jibe with agency records. Fur­ther, says Reyes, the fired work­ers were expect­ed to train replace­ments that were being brought in. Cygnus man­agers did not respond to mul­ti­ple calls for comment.
"We had no choice but to go on strike," says Reyes in Span­ish. A 39-year-old father of two, he has lived in this coun­try 18 years.
No-match let­ters orig­i­nat­ed as an admin­is­tra­tive tool to cor­rect Social Secu­ri­ty records, but have since been used as a red flag that a work­er is undoc­u­ment­ed. (See ​"No Match, No Mas," Sep­tem­ber). Although the let­ters explic­it­ly state that they should not be used as a basis for fir­ing, employ­ers have fre­quent­ly used the let­ters as an excuse – albeit an ille­gal one – to get rid of work­ers who are orga­niz­ing or mak­ing waves.
After Con­gress failed to pass an immi­gra­tion reform bill this sum­mer, on Aug. 10 Home­land Secu­ri­ty Sec­re­tary Michael Chertoff announced a gov­ern­ment plan to increase work­place enforce­ment based on no-match let­ters. Increas­ing num­bers of no-match let­ters will be sent out and employ­ers must resolve the issue or fire the work­er in ques­tion with­in 90 days or risk a heavy fine.
The new rule ignores the fact that the Social Secu­ri­ty Admin­is­tra­tion data­base is esti­mat­ed by the Office of the Inspec­tor Gen­er­al to be only about 60 per­cent cor­rect, with numer­ous errors relat­ed to mar­ried names and mul­ti­ple names tra­di­tion­al­ly used by Lati­nos. Many Lati­nos with cit­i­zen­ship or per­ma­nent res­i­den­cy are like­ly to get no-match let­ters and pos­si­bly be fired under the new plan. Com­merce Sec­re­tary Car­los Gutier­rez described the plan as a way to high­light the need for broad­er immi­gra­tion reform; but until that hap­pens, work­ers and employ­ers will be caught between a rock and a hard place.
The like­ly result is that employ­ers will con­tin­ue to skirt the law, and fur­ther exploit immi­grant work­ers in the process. Arnal­do Gar­cia, human rights project direc­tor for the Nation­al Net­work for Immi­grant and Refugee Rights, notes that many employ­ers faced with no-match let­ters – includ­ing a micro­brew­ery he recent­ly dealt with – sim­ply fire their work­ers then rehire them under new names and social secu­ri­ty num­bers for less pay.
"They'll say ​'You're my bud­dy, I'm going to fire and rehire you.'" Gar­cia says. ​"So the process starts all over again. They'll rehire them in dif­fer­ent ways, or sub­con­tract them, or just exploit them by pay­ing them under the table with­out benefits."
In fact, 110 out of the 118 strik­ing Cygnus work­ers were sub­con­tract­ed employ­ees hired through a tem­po­rary staffing agency, Total Staffing Solu­tions, even though most had worked there for two to nine years. Along with demand­ing their jobs back, the strik­ing work­ers asked for high­er wages – most made just $6.50 an hour – and that the com­pa­ny hire them all as per­ma­nent employees.
With­out the help of a union or strike fund, the work­ers manned a pick­et line dai­ly, fore­go­ing bad­ly-need­ed wages and brav­ing the hottest days of sum­mer. They got some sup­port from unions – the Inter­na­tion­al Asso­ci­a­tion of Machin­ists Dis­trict 8 expressed inter­est in orga­niz­ing them, the UFCW Local 881 donat­ed $500 and Team­sters truck dri­vers refused to cross the pick­et line.
The strike made an impact. ​"Yes­ter­day, sev­en trail­ers left emp­ty," says strik­ing work­er Evo, a 25-year-old from Mex­i­co City, in Span­ish, as he peered through a chain link fence at Cygnus work­ers hos­ing away sudsy residue from a spill on Aug. 9. ​"The new work­ers cause a lot of acci­dents. Now they have three or four steve­dores in one line where there used to be one, because they can't work as fast as we did. The line is very hard – whites and blacks will leave after the first shift."
Evo and oth­er work­ers report­ed work­ing 10 to 12 hour days with abra­sive chem­i­cals, no safe­ty equip­ment and poor ven­ti­la­tion. Evo lift­ed his soc­cer jer­sey to show off scars from chem­i­cal burns on his arms and chest. He said he coughs con­stant­ly from inhal­ing dust from the ingre­di­ents in pow­dered soap.
After two weeks on the pick­et line, the work­ers won a ground-break­ing vic­to­ry. A nego­tia­tor sum­moned by Cygnus' par­ent com­pa­ny, New York-based Mari­et­ta Corp., flew out to meet with work­ers and Cygnus man­agers. The com­pa­ny first offered to hire back the eight per­ma­nent Cygnus employ­ees, but the per­ma­nent work­ers had agreed it was all or none. So after about four hours, the com­pa­ny con­sent­ed to hire every­one back at their pre­vi­ous wages.
"This was 100 immi­grant work­ers with no union beat­ing a For­tune 500 com­pa­ny," says immi­grant rights orga­niz­er Jorge Mujica.
"I'm real­iz­ing there must be many oth­er com­pa­nies in this sit­u­a­tion," says work­er Sal­vador Peres, 22, in Span­ish, hang­ing out on the steps next to the com­pa­ny as the nego­ti­a­tions stretched on. ​"If we have a vic­to­ry here, it could help oth­ers in the same situation."
Muji­ca describes the sig­nif­i­cance of the Cygnus vic­to­ry with a Span­ish expres­sion about a ​"gar­ban­zo de libra" – a pea that weighs a pound. He says this sit­u­a­tion and oth­ers like it should be an impe­tus for unions to do a bet­ter job of orga­niz­ing immi­grants, and for union con­tracts to include lan­guage on how com­pa­nies will deal with no-match let­ters. More impor­tant­ly, it sends a mes­sage to employ­ers that they fire work­ers based on no-match let­ters at their own risk.
"This should be a les­son for oth­er com­pa­nies not to screw up like this," Muji­ca says. ​"They give you a no-match let­ter, you go on strike. If you fire an undoc­u­ment­ed work­er you have to replace him with anoth­er undoc­u­ment­ed work­er, because no one else will work for these wages."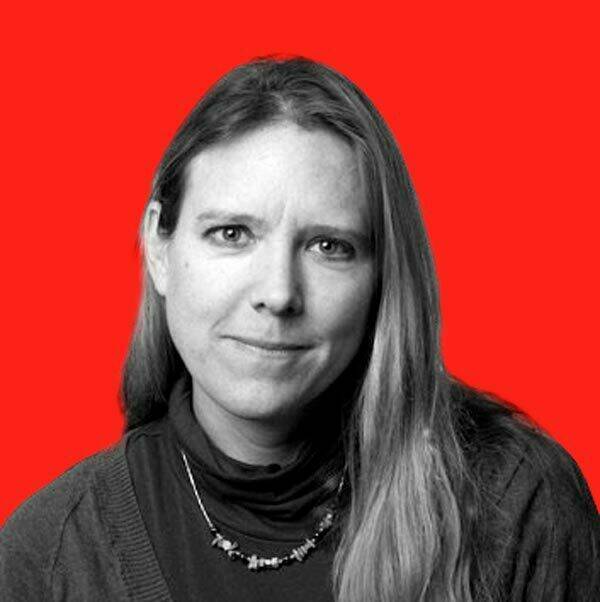 Kari Lyder­sen
is a Chica­go-based reporter, author and jour­nal­ism instruc­tor, lead­ing the Social Jus­tice
&
amp; Inves­tiga­tive spe­cial­iza­tion in the grad­u­ate pro­gram at North­west­ern Uni­ver­si­ty. She is the author of May­or
1
%: Rahm Emanuel and the Rise of Chicago's
99
%.