One Third of Second Term U.S. Attorney Appointments Are Bush Ass-Kissers, Puppets, and Flunkies
Amy Goldstein and Dan Eggen for WaPo report: About one-third of the nearly four dozen U.S. attorney's jobs that have changed hands since President Bush began his second term have been filled by the White House and the Justice Department with trusted administration insiders. The people chosen as chief federal prosecutors on a temporary or permanent basis since early 2005 include 10 senior aides to Attorney General Alberto R. Gonzales, according to an analysis of government records. Several came from the White House or other government agencies. Some lacked experience as prosecutors or had no connection to the districts in which they were sent to work, the records and biographical information show. (…) No other administration in contemporary times has had such a clear pattern of filling chief prosecutors' jobs with its own staff members, said experts on U.S. attorney's offices. Those experts said the emphasis in appointments traditionally has been on local roots and deference to home-state senators, whose support has been crucial to win confirmation of the nominees. The pattern from Bush's second term suggests that the dismissals were half of a two-pronged approach: While getting rid of prosecutors who did not adhere closely to administration priorities, such as rigorous pursuit of immigration violations and GOP allegations of voter fraud, White House and Justice officials have seeded federal prosecutors' offices with people on whom they can depend to carry out the administration's agenda.
For a limited time: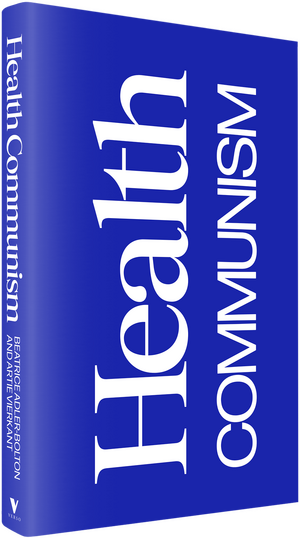 Donate $25 or more to support In These Times and we'll send you a copy of Health Communism.
A searing analysis of health and illness under capitalism from hosts of the hit podcast "Death Panel," Health Communism looks at the grave threat capitalism poses to global public health, and at the rare movements around the world that have successfully challenged the extractive economy of health.
"This is a book you should read before you die, because the ideas synthesized by Adler-Bolton and Vierkant could save our collective lives." –Jon Shaffer