The Long-Neglected Online Labor Organizing Space Is Getting More Crowded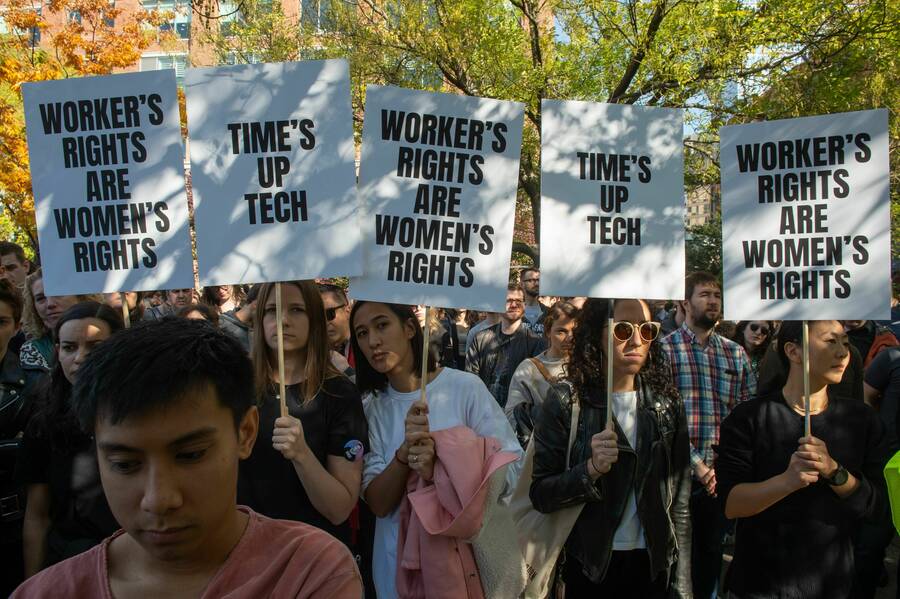 A glance at the web­site of var­i­ous unions will tell you that orga­nized labor is not always the most tech-savvy field. It has been clear for years that orga­niz­ing at scale in the mod­ern world will require a lot of online orga­niz­ing — it is, as they say, where the work­ers are. The com­ing launch of two new online orga­niz­ing tools could sig­nal a new age of healthy com­pe­ti­tion in a space that should be a hive of activ­i­ty, but is not.
The inter­net has been America's dom­i­nant com­mu­ni­ca­tions medi­um for decades now. Despite this, the atti­tude of tra­di­tion­al unions towards using the inter­net as an orga­niz­ing tool has been, very broad­ly speak­ing, dis­in­ter­est­ed. Union orga­niz­ing is a field with a his­to­ry stretch­ing back more than a cen­tu­ry, tight­ly con­strained by labor laws, and always under attack from hos­tile forces; it is inher­ent­ly sus­pi­cious of new meth­ods. For that rea­son, unions and oth­er labor groups are, for the most part, an after­thought in online cul­ture. The AFL-CIO has few­er Twit­ter fol­low­ers than Steak-Umm.
It is easy to see why this is a prob­lem. Union mem­ber­ship has been declin­ing for more than a half-cen­tu­ry. The demo­graph­ic most pos­i­tive­ly dis­posed to unions is younger peo­ple, who spend their lives online. Reach­ing the next gen­er­a­tion of union mem­bers means online orga­niz­ing. It also means tak­ing a much more flex­i­ble approach to orga­niz­ing — one that does not restrict itself to only tra­di­tion­al union cam­paigns. The raw mate­ri­als are mil­lions of hard work­ing, younger peo­ple who are at ease online, and who have the gen­er­al polit­i­cal and moral tilt that would make them prime can­di­dates for orga­nized labor, but who don't know much about unions, or how to con­nect their day-to-day work issues with what orga­nized labor does. The atti­tude of tra­di­tion­al unions has often been that these work­ing peo­ple should beat a path to their door. Instead, the labor move­ment needs to bring its tools to the people.
The most well estab­lished online orga­niz­ing plat­form is Cowork​er​.org, a site that allows work­ers to start and run cam­paigns in their work­place — not union cam­paigns, but issue-based cam­paigns, which have won work­ers at a wide range of com­pa­nies every­thing from wage increas­es to the right to wear beards. Found­ed in 2013, the site has host­ed cam­paigns for a mil­lion work­ers, includ­ing more than 300,000 in the past month who have par­tic­i­pat­ed in a slew of work­place cam­paigns relat­ed to the coro­n­avirus cri­sis, many of them seek­ing haz­ard pay and safer work­ing con­di­tions. Cowork­er has also been inti­mate­ly involved in the orga­niz­ing that led to the Google walk­out and oth­er promi­nent labor actions in the tech indus­try in recent years.
Michelle Miller, an SEIU vet­er­an who is the cofounder of Cowork­er (and a friend of mine), says that the site's val­ue is not only in its ease of use, but also in the orga­niz­ing exper­tise that its staff earned by work­ing on hun­dreds of suc­cess­ful cam­paigns. ​"His­tor­i­cal­ly, the labor move­ment has thrived when we were able to meet peo­ple in the spaces they were con­ven­ing — in the ear­ly part of the last cen­tu­ry those spaces were the back­rooms of bars, church­es and syn­a­gogues, parks and, even­tu­al­ly, we built union halls where peo­ple could gath­er for both meet­ings and cel­e­bra­tions," Miller says. ​"Online spaces should be con­sid­ered no dif­fer­ent. They are places peo­ple gath­er to talk about what mat­ters to them and a savvy, thought­ful labor move­ment is part of those conversations."
Cowork­er, a 501©3 non­prof­it fund­ed by dona­tions and foun­da­tions, does not run union cam­paigns per se. But a new site set to launch soon aims to do just that. Unit.work, formed as a ben­e­fit cor­po­ra­tion to sup­port work­er rights, allows work­ers to make an account, sign union cards, and form an inde­pen­dent union at their work­place, which Unit staffers then help to admin­is­ter. It is not allied with any exist­ing unions; rather, it aims to make it easy for peo­ple who work in the nooks and cran­nies that orga­niz­ers often don't have the time or resources to reach — small com­pa­nies, out-of-the-way loca­tions, indus­tries with­out strong union inter­est — to union­ize and admin­is­ter their own union with one set of cen­tral­ized resources. It's an intrigu­ing mod­el. And if it works, it could help solve the omnipresent prob­lem of how to union­ize work­places that major unions don't con­sid­er to be worth the effort.
Unit's founder is James White, a self-described ​"tech guy" with an MIT degree, who found him­self drawn to labor by wit­ness­ing cam­pus union actions in Boston and the rise of Occu­py, and by read­ing white papers about the need for more vir­tu­al orga­niz­ing. White worked on the tech and busi­ness sides of a med­ical device com­pa­ny when he grad­u­at­ed, but left a year ago to ded­i­cate him­self to build­ing Unit, which he hopes to for­mal­ly roll out lat­er this year.
On one hand, those who work in the labor move­ment may dis­miss tech peo­ple like White as neo­phytes; on the oth­er hand, the labor move­ment could cer­tain­ly use as much tech com­pe­tence as it can get. White notes that the weak­ness of orga­nized labor is man­i­fest­ing itself online every day. Since the coro­n­avirus cri­sis began, he says, Google search­es for ​"lay­offs" have increased sev­en times over, but search­es for ​"labor union" and ​"strike" have bare­ly risen at all. That's indica­tive of a prob­lem. ​"Tech tools can low­er the bar­ri­ers," White says, ​"but ulti­mate­ly pow­er comes from the work­er led actions." Though unions can often be ter­ri­to­r­i­al, he sees him­self as fill­ing a gap, rather than com­pet­ing with exist­ing unions. He grew up in a small town of 5,000 peo­ple in Texas, and dreams of help­ing peo­ple in places like his home­town union­ize, even though there may not be any union locals for miles around.
Anoth­er new entrant into the field is Get​Frank​.com, which just launched in an ear­ly beta phase. The site, a for-prof­it com­pa­ny that aims to even­tu­al­ly sup­port itself via sub­scrip­tion rev­enue, has a mod­el sim­i­lar to Cowork­er: Work­ers sub­scribe, orga­nize and cre­ate cam­paigns pri­vate­ly, and then ​"Frank helps to pri­vate­ly send your cam­paigns to man­age­ment and works to ensure you are heard." The com­pa­ny is being built by a team of tech indus­try vet­er­ans, based in Chicago.
It remains to be seen whether the uneasy over­lap of tech indus­try fund­ing mech­a­nisms and labor orga­niz­ing cause any prob­lems. The more prod­ucts that launch in the online orga­niz­ing space, the more we will be treat­ed to a nat­ur­al exper­i­ment of what works and what doesn't. Cowork­er, the non­prof­it, must raise its fund­ing from the world of foun­da­tions; Unit, the ben­e­fit cor­po­ra­tion, will oper­ate essen­tial­ly as a labor side labor con­sul­tant, seek­ing cap­i­tal but also legal­ly oblig­at­ed to ful­fill its pro-labor mis­sion; and there's Frank, the reg­u­lar for-prof­it firm, which is hop­ing that there is a high, untapped demand for these ser­vices which the mar­ket has yet to fill. (There is also Union­Base, a free social net­work for union mem­bers run by Lar­ry Williams, who is the head of the Pro­gres­sive Work­ers Union, which qual­i­fies as a ful­ly pro-union project.)
In the big pic­ture, 90% of Amer­i­can work­ers are not union mem­bers, and the vast major­i­ty of them are not even involved in work­place orga­niz­ing in any form. Com­pe­ti­tion for pri­ma­cy in online orga­niz­ing, at this stage, is a good thing. It means that there are more chances for some­one to stum­ble upon a way to orga­nize and become inspired. As Michelle Miller says, ​"Work­ers need all the help they can get."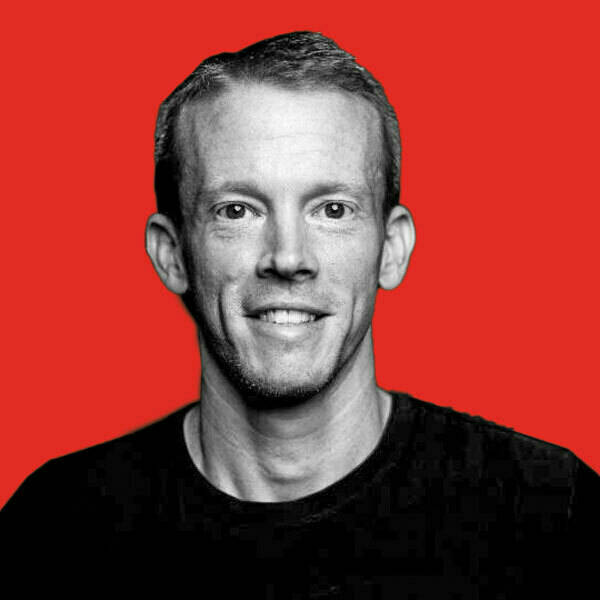 Hamil­ton Nolan is a labor reporter for In These Times. He has spent the past decade writ­ing about labor and pol­i­tics for Gawk­er, Splin­ter, The Guardian, and else­where. You can reach him at Hamilton@​InTheseTimes.​com.