Beth Fouhy for AP reports: The 2008 presidential contenders may soon be slugging it out in cyberspace, with pioneering online-only debates being planned for early next fall, a new media partnership says. The political blog Huffington Post, online portal Yahoo and Slate Magazine will host the debates — one for Democratic candidates, one for Republicans — sometime after Labor Day, with PBS host Charlie Rose serving as moderator, the sponsors planned to announce Monday. Voters will be invited to submit questions, and can blog in real time to share their opinions on the candidates' answers. (…) Yahoo Inc. (Nasdaq:YHOO - news), the largest provider of online news, will host the debates and provide the technological expertise to produce them. Candidates will be able to participate from far-flung locations, speaking and interacting with one another before separate video cameras. The video will also appear on the Slate and Huffington Post Web sites. (…) Democratic National Committee Chairman Howard Dean has agreed to introduce the Democratic debate, Huffington said. She said the campaigns had all been contacted about the idea and most had indicated an interest in participating.
For a limited time: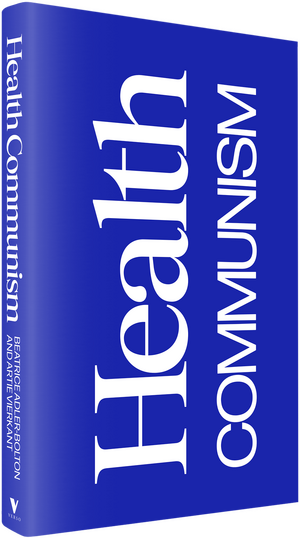 Donate $25 or more to support In These Times and we'll send you a copy of Health Communism.
A searing analysis of health and illness under capitalism from hosts of the hit podcast "Death Panel," Health Communism looks at the grave threat capitalism poses to global public health, and at the rare movements around the world that have successfully challenged the extractive economy of health.
"This is a book you should read before you die, because the ideas synthesized by Adler-Bolton and Vierkant could save our collective lives." –Jon Shaffer