How Bosses Use "Open Shop" Campaigns to Crush Unions
U.S. employ­ers have nev­er been par­tic­u­lar­ly accept­ing of unions. Yes, there were a few decades after World War II when most employ­ers engaged in a large­ly sta­ble pat­tern of col­lec­tive bar­gain­ing that rec­og­nized unions as junior part­ners in indus­try. Wage increas­es kept pace with gains in pro­duc­tiv­i­ty, and union endorse­ments were court­ed by both par­ties. But, as heav­i­ly as that post­war labor rela­tions com­pact fea­tures in the rosy rhetoric of union boost­ers who decry glob­al cap­i­tal­ism and the mod­ern GOP, the truth is that cor­po­ra­tions have been peri­od­i­cal­ly going to war against their work­ers far more often they've occa­sion­al­ly con­ced­ed their basic humanity.
Two new books shed light on the sus­tained union-bust­ing cam­paigns that book­end­ed that all-too brief peri­od of labor-man­age­ment détente. One focus­es on the innocu­ous­ly named ​"open shop" dri­ve, which was a vicious nation­wide union-bust­ing cam­paign that began at the dawn of the 20th cen­tu­ry and last­ed well into the New Deal era. The oth­er doc­u­ments how the last great wave of work­er mil­i­tan­cy was smashed by a coor­di­nat­ed union-bust­ing dri­ve that antic­i­pat­ed Ronald Reagan's pres­i­den­cy by more than a decade.
Reform or repression?
The unions that man­aged to sur­vive the tur­bu­lent boom-and-bust cycle of the 19th cen­tu­ry were large­ly orga­nized on a craft union mod­el that bears only a slight resem­blance to today's trades. Unions not only trained their mem­bers in their craft skills, but also deter­mined the process, mate­ri­als and speed of pro­duc­tion. Employ­ers had to con­tract with strong unions for a cer­tain num­ber of orders at prices that the unions determined.
The ​"open shop" dri­ve was a coor­di­nat­ed effort by indus­try asso­ci­a­tions like the Nation­al Asso­ci­a­tion of Man­u­fac­tur­ers for boss­es to gain com­plete con­trol over pro­duc­tion deci­sion-mak­ing. This is the sub­ject of Chad Pearson's Reform or Repres­sion: Orga­niz­ing America's Anti-Union Move­ment.
As Pear­son com­pelling­ly doc­u­ments, open shop cam­paign­ers sought to place their move­ment with­in the main­stream of the vague­ly-defined ​"pro­gres­sive move­ment" that pre­ced­ed the Great Depres­sion. Cor­po­rate exec­u­tives railed against ​"union dic­ta­tion," and claimed their aim was to wrest con­trol from union con­tracts in order to pro­mote hard­er-work­ing men. The break­fast cere­al mag­nate C.W. Post claimed his union-bust­ing work was nec­es­sary to pro­tect chil­dren from pick­et-line vio­lence. Some of the ear­li­est appear­ances of the nox­ious slo­gan ​"right to work" come from this era.
That phrase was disin­gen­u­ous­ly employed to con­vey a sense of free­dom for work­ers to not have to pay feal­ty to a union in order to get hired for a job. In prac­tice, the ​"free­dom" to not join a union was paired with a black­list for those who chose to do so. Pro­mot­ing ​"hard­er-work­ing men" was a way of speed­ing up Tay­lorist pro­duc­tion lines to sweat­shop stan­dards. And vio­lence on pick­et lines was almost always insti­gat­ed by pri­vate­ly hired armies of Pinker­tons and oth­er assort­ed spies and mercenaries.
Open shop cam­paign­ers did find allies with­in the broad polit­i­cal class of self-styled ​"pro­gres­sives" who — then as now — did not root their efforts in the cen­tral­i­ty of class pol­i­tics. For exam­ple, it is some­what shock­ing to read in Reform or Repres­sion about ​"open shop" endorse­ments from Louis Bran­deis — the attor­ney who nego­ti­at­ed the vaunt­ed ​"Pro­to­cols of Peace" in the New York City gar­ment indus­try. With­out a base of actu­al work­ers, these ear­li­er pro­gres­sive men sup­port­ed unions in the abstract, but were uncom­fort­able with the gris­ly details of strikes, boy­cotts and enforc­ing the union shop that were nec­es­sary to main­tain unions as a per­ma­nent pres­ence in the economy.
In this hair-split­ting, open shop advo­cates prob­a­bly found their biggest hero in Theodore Roo­sevelt. The trust-bust­ing ​"pro­gres­sive" was the first sit­ting pres­i­dent to weigh in on indus­tri­al dis­putes and medi­ate set­tle­ments that involved pay increas­es and oth­er con­ces­sions to strik­ing work­ers. He also stead­fast­ly refused to endorse any deal that forced any employ­er to rec­og­nize any union as the exclu­sive rep­re­sen­ta­tive of its workers.
Open shop orga­ni­za­tions also recruit­ed ​"free men" to be face of their dri­ves. We can call them scabs, but forc­ing work­ers to join a union before they could get the job rubbed some the wrong way, and boss­es exploit­ed this.
Pear­son has a good eye for vivid char­ac­ter stud­ies. A par­tic­u­lar­ly engross­ing chap­ter con­trasts the sto­ries of two very dif­fer­ent class trai­tors in the Cleve­land open shop move­ment: John A. Pen­ton and Jay P. Daw­ley. In the 1880s, Pen­ton was pres­i­dent of a craft union of iron­work­ers that com­pet­ed for work­er loy­al­ty with a more estab­lished union called the Iron Mold­ers Union (IMU). In those days, unions com­pet­ed to see who could orga­nize the most mil­i­tant protests. A cam­paign that end­ed in a union con­tract could mean terms that forced work­ers to join the vic­to­ri­ous union — or face ter­mi­na­tion — If they want­ed work. By 1893, Penton's union had been forced to merge with the larg­er IMU.
The bit­ter­ness of that defeat cur­dled and warped Penton's prin­ci­ples. He became an ​"open shop" advo­cate, osten­si­bly because men should be free to choose which orga­ni­za­tion to join — or not join. In prac­ti­cal effect, he served as a pro­pa­gan­dist and recruiter of scabs for the industry's cam­paign to break the Cleve­land IMU in 1900, where he was regard­ed as ​"The Dr. Jeck­yl and Mr. Hyde of the Labor Movement."
Daw­ley was a com­pa­tri­ot of Penton's, a lawyer who secured injunc­tions against union pick­et lines and defend­ed Penton's efforts to arm his scabs with .38 cal­iber revolvers. The for­mer pres­i­dent of the Cleve­land Employ­ers Asso­ci­a­tion shocked his white shoe com­rades by com­ing to the aid of the city's strik­ing gar­ment work­ers in 1911. It was no small coin­ci­dence that Dawley's con­ver­sion-by-fire came just two months after the actu­al fire at New York's Tri­an­gle Shirt­waist Fac­to­ry. That the pick­et lines were most­ly full of women helped him final­ly see that the vio­lence and law-break­ing that he so abhorred in indus­tri­al con­flict was a most­ly one-sided affair — and that it was his (for­mer) side that was per­pet­u­at­ing most of it.
Daw­ley spent the rest of his life as an advo­cate of union caus­es — albeit one who coun­seled peace­ful bar­gain­ing and arbi­tra­tion over strikes and boy­cotts. There's a les­son about the pow­er of nar­ra­tive and vis­i­ble lead­ers here. The aver­age union mem­ber today is more like­ly to be a black or brown woman than some Archie Bunker cliché. Labor can pick up unex­pect­ed allies by putting the actu­al work­ers whose liveli­hoods are on the line front and cen­ter in our campaigns.
Knock­ing on labor's door
How women and peo­ple of col­or began to orga­nize them­selves into the main­stream of the labor move­ment is the sub­ject of Lane Windham's new book, Knock­ing on Labor's Door: Union Orga­niz­ing in the 1970's and the Roots of a New Eco­nom­ic Divide. It is also a tale of how the open shop dri­ve came roar­ing back to life.
This is an essen­tial read for any­one grap­pling with the ques­tion of why mod­ern union orga­niz­ing isn't more suc­cess­ful. It is also a much-wel­come cor­rec­tive to the false nar­ra­tive that unions sim­ply stopped try­ing to gain new mem­bers some­time after the merg­er of the AFL and CIO.
In fact, the ear­ly 1970s brought a major wave of work­er mil­i­tan­cy, the kind that peri­od­i­cal­ly roils the Unit­ed States. The mas­sive teacher rebel­lion of union­iza­tion that began in New York City in the ear­ly 1960s was still in full-swing. Unpro­tect­ed by the Nation­al Labor Rela­tions Act and still with few pub­lic-sec­tor labor laws to fill the gaps, teach­ers con­tin­ued to stage ille­gal strikes for union recog­ni­tion through­out the decade. Oth­er pub­lic sec­tor work­ers fought for union recog­ni­tion, too. The 1968 Mem­phis san­i­ta­tion work­ers' strike, which Mar­tin Luther King was in town sup­port­ing when he was assas­si­nat­ed, was a notable flash­point in that struggle.
The union­ized pri­vate sec­tor was also in the midst of a his­toric strike wave. Many of the strikes were for­mal­ly sanc­tioned by union lead­er­ship seek­ing wage increas­es that kept up with record-high infla­tion. A large num­ber of work­ers rocked the post­war labor rela­tions frame­work by wag­ing wild­cat strikes in defi­ance of con­tracts that trad­ed impres­sive-sound­ing wage increas­es for bru­tal speed-ups in pro­duc­tiv­i­ty. There's a whole book­shelf of mate­r­i­al writ­ten about how one Gen­er­al Motors fac­to­ry in par­tic­u­lar — its Lord­stown, Oh. plant — sim­ply could not main­tain smooth pro­duc­tion between its peri­od­ic wild­cats and the thou­sands of work­ers who quit every year.
Dur­ing this same peri­od, unions sought to orga­nize rough­ly half a mil­lion pri­vate sec­tor work­ers a year in NLRB elec­tions. Much of this orga­niz­ing was led by women and work­ers of col­or. It rep­re­sent­ed, Wind­ham argues, a sec­ond wave of the civ­il rights era, as reg­u­la­tions like the Equal Employ­ment Oppor­tu­ni­ty Com­mis­sion opened up new indus­tries and jobs to work­ers who had pre­vi­ous­ly been exclud­ed. Once in the job, women and minori­ties soon con­clud­ed that actu­al fair treat­ment would only come with unionization.
Although the num­ber of eli­gi­ble work­ers vot­ing in union rep­re­sen­ta­tion elec­tions did not decline in the 1970s, the per­cent­age of suc­cess­ful union yes votes did. For the first time since the NLRB was estab­lished in 1935, unions began to lose a major­i­ty of all rep­re­sen­ta­tion elec­tions — a decline that has con­tin­ued to the present day.
Egged on by a then-new cot­tage indus­try of ​"union avoid­ance" con­sul­tants and anti-union law firms, employ­ers aggres­sive­ly pressed against the lim­its of labor law when cam­paign­ing against union orga­niz­ing dri­ves. They skirt­ed the pro­hi­bi­tion against threat­en­ing the jobs of union sup­port­ers by phras­ing those threats as pre­dic­tions of the neg­a­tive impact that a union would have on the company's bot­tom line. They threw out fan­tas­ti­cal sce­nar­ios about how unions might trade away ben­e­fits. They swore the unions would make no gains unless the work­ers went on strike — and that the com­pa­ny would per­ma­nent­ly replace them if they did so. They froze planned pay increas­es and told the work­ers that the unions and the law forced them to do so.
And when they got caught actu­al­ly break­ing the law — by being too obvi­ous in their espi­onage of orga­niz­ing activ­i­ty or mate­ri­al­ly pun­ish­ing a union leader — the pal­try pun­ish­ments that were met­ed out sparked a new union-bust­ing rev­o­lu­tion. Why obey the law at all? Pay­ing an ille­gal­ly fired union activist just the wages she was owed — minus what­ev­er unem­ploy­ment insur­ance or moon­light­ing mon­ey she earned in the years it took for the case to get adju­di­cat­ed — was far less mon­ey that a suc­cess­ful­ly nego­ti­at­ed union con­tract would ever cost.
At the heart of Amer­i­can cor­po­ra­tions' renewed resis­tance to union orga­niz­ing was the increase in domes­tic com­pe­ti­tion from for­eign com­peti­tors. This was not strict­ly the dump­ing of prod­ucts made cheap­er in over­seas sweat­shops that we tend to think of as the dri­ver of inequal­i­ty in the glob­al econ­o­my. The first pangs of com­pet­i­tive anx­i­ety were trig­gered by Ger­man and Japan­ese man­u­fac­tur­ers who had final­ly recov­ered from the world war and could export qual­i­ty prod­ucts at afford­able prices. Their com­pet­i­tive edge was that the cost of their work­ers' health and retire­ment ben­e­fits were not loaded onto their pay­roll and then passed on to con­sumers as a high­er retail price: Those social wel­fare ben­e­fits were the respon­si­bil­i­ty of the state.
Since most U.S. cor­po­ra­tions — to this day — are unlike­ly to embrace social democ­ra­cy, those in the 1970s resolved to fight the glob­al pres­sure by fight­ing their own work­ers. But union sup­port­ers must grap­ple with an uncom­fort­able fact about our sys­tem of labor rela­tions, which bases the very exis­tence of a union, as well as the addi­tion­al expens­es of pen­sions, health insur­ance and oth­er ​"fringe" ben­e­fits, on the indi­vid­ual firm lev­el. In any indus­try that is not 100% union­ized, the deci­sion by work­ers to form a union real­ly can make a com­pa­ny less com­pet­i­tive. And high-union-den­si­ty indus­tries are just juici­er tar­gets for cap­i­tal­ist vam­pires like AirbnBb and Uber to com­pete by under­cut­ting those standards.
In her con­clu­sion, Wind­ham writes ​"As the twen­ti­eth-cen­tu­ry ver­sion of indus­tri­al cap­i­tal­ism gives way to new forms, work­ing peo­ple find them­selves in need of a whole­sale rede­f­i­n­i­tion of col­lec­tive bar­gain­ing." She finds some hope in the ​"alt-labor" orga­ni­za­tions that are ​"strug­gling to shore up work­ers' eco­nom­ic secu­ri­ty in new ways, such as through work­ers' cen­ters, new occu­pa­tion­al alliances, and pub­lic cam­paigns to raise wages."
Both Pearson's and Windham's books, by high­light­ing the con­tro­ver­sies in two of labor's rough­est peri­ods, help us sharp­en the ques­tion of how we regroup and reform to fight back in the 21st cen­tu­ry. I would encour­age more cre­ative think­ing about ​"all-in" labor rights mod­els. What if we pushed for laws to end the ​"at-will" legal doc­trine and grant a ​"Right to Your Job" to all work­ers? And what if we looked to coun­tries that we com­pare our­selves to that have labor laws that apply wage increas­es and work rules to entire sec­tors all at once?
What these books make clear is that boss­es rarely stop try­ing to blow up what­ev­er sys­tem work­ers have won to enforce basic stan­dards of decen­cy — and that their strate­gies evolve with the times. How much longer will we spend try­ing to patch-up a bad­ly bat­tered 70-year-old labor rela­tions system?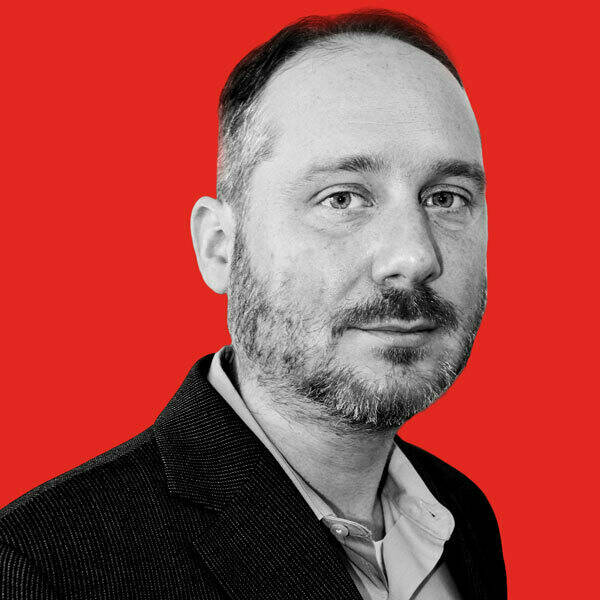 Shaun Rich­man
is an In These Times con­tribut­ing writer and the Pro­gram Direc­tor of the Har­ry Van Ars­dale Jr. School of Labor Stud­ies at SUNY Empire State Col­lege. His Twit­ter han­dle is @Ess_Dog.