Operation Pocket Full of Wishes
Cultural intervention at American Girl Place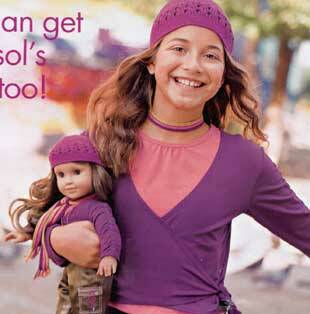 In early February, Chicago's Pilsen neighborhood was enraged. Marisol Luna had left the danger-ridden urban area, complaining of gangs and rampant poverty, for the squeaky-clean suburbs, and 95 percent of all preteen girls in the United States knew it.
Those girls idolize Marisol Luna: They want to be just like her. They want to dress like her, wear their hair like her, read about her life. They want to own her, but more importantly, they want to be her. Luckily for them, Mattel's American Girl brand — to which Marisol Luna was recently added — has made this possible.
The brand's allure is best encapsulated in American Girl Place, a three-floor testament to the lucrative youth market just off of Chicago's Michigan Avenue. The American Girl experience allows girls between the ages of 7 and 13 to have their fantasies play out before their eyes.
Here, their dolls' stories are elaborated and corroborated. The dolls are given a history, told through boutique-style shopping areas, a theater showing plays based on the brand's fictionalized historical novels, video monitors playing Samantha: An American Girl Holiday, and several glass-encased, museum-like tableaux. Girls can pick dolls whose eye and hair color match theirs, and whose historical and contemporary storylines — like Marisol's — present a range of prepackaged appeals. They can even buy outfits that match, taking identification with a product to a new and disturbing level.
At American Girl Place, even shopping is re-envisioned: Shoppers grab small cards that sport full-color pictures, a brief description and, of course, the price of the desired doll or accessory.
These cards can be stowed in small maroon folders courtesy of American Girl Place, imprinted with the phrase ​"Pocket full of wishes." It's a brilliant scheme. These hopeful ​"wishes" can then be brought to the nearest cash register or, as the folders brightly suggest, carried home as souvenirs. When flipped over, the cards offer an 800-number for easy ordering.
All of this is engineered to shield the girls from the pettiness of cash. Despite the phenomenal investment (dolls start at $96, outfits around $30), American Girl products teach a wholesome version of history and attempt to instill an early sense of self-worth into young lives. At the same time the company capitalizes on one of the most lucrative markets in existence: kids. They influence more than $600 billion of household spending in the United States every year, and simple cultural observation tells us that girls, especially offspring of divorced, regretful fathers, inspire more than half of this spending.
Although Pilsen residents, Latina doll collectors and three generations of women who've grown up with American Girl dolls were shocked by Mattel's blatant plug for placid suburban culture, it should come as no surprise. Mattel's hope is to create a fantasy that will perpetuate — well, Mattel. Following the marketing strategies of the cola giants who have secured exclusive pouring rights deals with public schools and the viral marketing campaigns perpetrated by tobacco companies, Mattel is raising a nation of American Girl addicts. And like the purveyors of caffeine and nicotine, American Girl Place — and its books, films and toys that are helping shape American female culture — demands equal scrutiny.
— —  —  —  —  —  —  — –
"Why not go there,"I thought, ​"and see if these young shoppers want more from their role models than an array of outfits?"
American Girl Project: Operation Pocket Full of Wishes consisted of eight cards that mimicked those shopping aides found in the store. These cards were emblazoned with the wishes of real girls that I had actually spoken to: equal pay for equal work; domestic partnership benefits; self-confidence; healthy body images; safe and effective birth control; ample career opportunities; safe, legal abortion access; and free tampons.
On the mock cards, I labeled these intangible but important ​"products" with the phrase ​"not pictured" and priced them at $0. On the back, the American Girl 800-number was listed with the suggestion to try ordering these things over the phone. I dropped these cards into the ​"Pocket full of wishes" sleeves and returned them to the slots at American Girl Place from whence they had originally come.
Unfortunately, they were discovered by a store clerk and not by an amused parent or delighted child. I was removed to the street and told, in the words of one Chicago police officer, to never again ​"commit your little freedom of speech thing" on the American Girl Place premises.
"So I just want to be clear," I said. I knew I was provoking him, but — like Kaya, American Girl's Nez Perce Indian girl doll (circa 1764) who can't keep her mouth shut when there's a point to be made — I was unable to stop myself: ​"American Girl Place does not support freedom of speech?"
It was confusing: I had committed neither crimes nor acts of civil disobedience. I had remained polite and compliant. And I was unable to locate a single Mattel employee who disagreed with the content of my messages. My offense seems to have been spreading noncommercial messages in a capitalist environment.
The cost of this crime? Intimidation, interrogation, a healthy frisking, two hours of detainment, a full background check and the undivided attention of several on-duty Chicago police officers, who were called upon to ensure that American girls were kept safely away from the dangerous notion that they should grow up to earn as much money as their male counterparts in whatever profession they chose.
Four members of the Chicago Police Department flanked me as I was released from the interrogation room, and formed a line in front of the small crowd of shoppers who were watching. This row of officers, covered in bulletproof attire and weaponry, seemed to frighten the watching girls. I smiled and waved so they wouldn't be scared.
Compared to American Girl Place, Pilsen doesn't seem so dangerous after all.
Find out more about Operation Pocket Full of Wishes at pock​et​fullofwish​es​.blogspot​.com.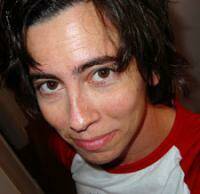 Anne Elizabeth Moore
is author of
Unmarketable: Brandalism, Copyfighting, Mocketing and the Erosion of Integrity
(New Press,
2007
), the founding editor of the
Best American Comics
series, and the former editor of now-defunct
Punk Planet
. She teaches at the School of the Art Institute of Chicago.