Opting for Free Time
Something's missing from the work/life balance debate.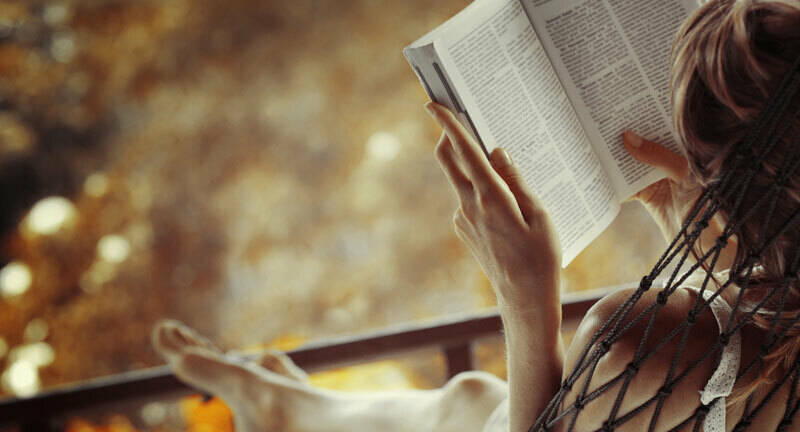 This week marks the 20th anniver­sary of the Fam­i­ly and Med­ical Leave Act, one of the bet­ter lega­cies of the Clin­ton admin­is­tra­tion. The bill guar­an­tees 12 weeks of unpaid leave for work­ers at cov­ered employ­ers, and the right to con­tin­u­ing health cov­er­age while they're on leave. It was a huge step when it passed, and yet this leg­is­la­tion is more notable for what it did not do. It failed to equal­ize the gen­der ratio in high-end jobs , to sig­nif­i­cant­ly change the divi­sion of house­hold labor between men and women, or to bring U.S. fam­i­ly leave poli­cies in line with those of most oth­er wealthy coun­tries.
A 'mommy industry' pressuring women to work harder at being moms sets women up both for more exploitation in the home and for the need to spend more money on products—a win-win for capital, and lose-lose for working women.
​"We leave work­ing par­ents, or any­body who's man­ag­ing work and care or any oth­er oblig­a­tion, out in the cold in a way that most of these oth­er coun­tries just sim­ply don't," says Janet Gor­nick, pro­fes­sor of polit­i­cal sci­ence and soci­ol­o­gy at the Grad­u­ate Cen­ter of the City Uni­ver­si­ty of New York and an expert on fam­i­ly policy.
But, as usu­al, instead of dis­cussing the kinds of poli­cies we might insti­tute that would con­tin­ue the unfin­ished work of the FMLA for all women, the big sto­ries about work and fam­i­ly this week revolve around wealthy women ​"opt­ing out" — either of the paid work­force, as in a New York Times Mag­a­zine piece by Judith Warn­er, or of hav­ing chil­dren, as in Lau­ren San­dler's Time cov­er sto­ry. Both sto­ries focus almost exclu­sive­ly on women, with men inter­viewed either as researchers or as hus­bands com­ment­ing on their wife's decision.
Work-fam­i­ly bal­ance, as most pop­u­lar reports seem to see it, is a female problem.
Bryce Covert has exten­sive­ly cri­tiqued this view, most recent­ly at The Nation in response to yet anoth­er work-life bal­ance trend piece in the New York Times:
Quite lit­er­al­ly — men are men­tioned as an aside, back­ground noise in their children's lives. When Uttech's husband's care­giv­ing duties are men­tioned, it is to say that the work­ing moth­er ​"gets a lot of help: from her hus­band, Michael," among oth­er fam­i­ly mem­bers who pitch in. Fathers might as well be hired hands.

Ram­pell is not alone in assum­ing that moth­ers par­ent and dads baby-sit. The Cen­sus Bureau has made the same assump­tions, call­ing moth­ers ​"des­ig­nat­ed par­ents" and count­ing the time fathers care for their kids as mere­ly step­ping in for said des­ig­nat­ed parent.
In all these con­ver­sa­tions about work/​life bal­ance, the per­cep­tions of what men and women want out of ​"life" — short­hand for the por­tion that isn't engaged in wage labor — are vast­ly different.
Get­ting a life
Fem­i­nism, at least the pop­u­lar lib­er­al ver­sion, has it that women will find their plea­sure and ful­fill­ment at work, from the era of the Fem­i­nine Mys­tique to the glow­ing reviews of Sheryl Sand­berg's Lean In; tra­di­tion­al­ism has it that women take plea­sure in the rais­ing of chil­dren. But what about real leisure? In con­ver­sa­tions about women and work these days, we almost nev­er include hav­ing a life out­side of work or family.
As Kate Losse wrote at Dis­sent about Sheryl Sand­berg's ubiq­ui­tous self-help guide for cap­i­tal­ist women:
There is no not-work, or plea­sure, in Lean In. Aside from the pos­si­bil­i­ty of hav­ing bet­ter sex with one's hus­band after he has assist­ed with house­hold chores (work makes every­thing bet­ter, includ­ing sex!), Sand­berg does not men­tion plea­sure….For some­one with few­er fam­i­ly demands than Sand­berg, free­dom is depict­ed not as a plea­sure but a prob­lem to be resolved by get­ting a family….Astonishingly for a book pub­lished in 2013, there are no self-iden­ti­fied les­bians, gay men, or even inten­tion­al­ly unmar­ried or child-free peo­ple in Lean In​'s vision of the work­place. It's not clear why Sand­berg thinks that every­one should be in the busi­ness of get­ting a fam­i­ly, since the book argues that fam­i­ly gets in the way of work. But it seems that Sand­berg can only imag­ine the dread­ed ​'lean­ing back' as a prod­uct of fam­i­ly demands. Who would take a vaca­tion voluntarily?
Mean­while, for pow­er­ful men, leisure — time spent nei­ther at work nor with the fam­i­ly — is tak­en for grant­ed. Speak­er of the House John Boehn­er famous­ly played golf some 100 times in one year, and went on 180 jun­kets over the course of six years. Boehn­er and oth­er men like him are rarely asked how they find the time to take care of their chil­dren (he has two).
For women, ​"life" is assumed to be more work. Women in het­ero­sex­u­al cou­ples still do the major­i­ty of the unpaid labor in the house­hold — car­ing for chil­dren or oth­er fam­i­ly mem­bers, as well as house­work. A study of work­ing-class women recent­ly found that even women who were the pri­ma­ry bread­win­ner in their fam­i­ly did most of the house­work. The gap has been shrink­ing some­what, Gor­nick notes, but not near­ly as much as the gen­der gap in paid work. Men, in oth­er words, are not pick­ing up the slack at home in equal pro­por­tions to the hours women are spend­ing at a job.
Gor­nick points out, too, that there are dif­fer­ences in the kind of fam­i­ly work done by men and women. ​"When the woman is with the kid, she's usu­al­ly alone. When the man is with the kid the woman is usu­al­ly there, too. Men tend to do work that can be sched­uled — they mow the lawn, they take the kid shop­ping. She's doing the dia­pers and the feed­ing and the kind of work that inter­feres much more with their paid work."
Gor­nick sees hope in stud­ies that found men in their twen­ties to be more will­ing to share house­hold respon­si­bil­i­ties and less inter­est­ed in being the main breadwinner.
But the preva­lence of these trend pieces sug­gests that cul­tur­al atti­tudes over­all haven't changed much, and that the lack of mate­r­i­al sup­port for more equi­table divi­sions of labor (i.e., the lack of fam­i­ly-friend­ly pol­i­cy) winds up push­ing cou­ples back into more tra­di­tion­al roles. The idea that a man might be respon­si­ble for an equal amount of child-rear­ing — or god for­bid, house­clean­ing — seems verboten.
For the New York Times piece, Warn­er inter­viewed for­mer and cur­rent stay-at-home wives and their hus­bands. Sev­er­al of the hus­bands felt that if their wives were going to stay home, they should devote them­selves whol­ly to the work of childrais­ing and house­clean­ing. One com­ment­ed that his wife should have spent more time on ​"the shut­tling of kids, the pick­ing up the house, the laun­dry, the shop­ping" or, ​"bal­anc­ing check­books, clean­ing, set­ting up the home Wi-Fi, fix­ing an appli­ance or whatever."
And the women who did man­age some sort of ​"work-fam­i­ly bal­ance" seemed to have lit­tle time for any­thing else. Many of the for­mer ​"opt-out" women she spoke with had opt­ed back in, and while these well-off women had slid more or less suc­cess­ful­ly back into the work­force, they now had new forms of guilt. One woman lament­ed the loss of trav­el and shared inter­ests with her hus­band as she jug­gled her fam­i­ly respon­si­bil­i­ties with her new career. ​"They spent their evenings on sep­a­rate floors, she down­stairs in the kitchen, on her com­put­er, catch­ing up on the work she missed dur­ing her hours of car­ing for the chil­dren; he, upstairs, watch­ing TV alone," Warn­er wrote.
Labor of love?
Moth­ers in par­tic­u­lar are expect­ed to be self­less, even more so than women who work. The child­free women in the Time arti­cle have lives, hob­bies, oth­er pur­suits; the moth­ers in the Times Mag­a­zine are shamed for theirs, as if moth­er­ing should be their chief and only concern.
The expec­ta­tion seems to be that moth­er­hood pro­vides implic­it rewards that give women all they need, and that if you're wealthy enough to stay home with your child, you should be grate­ful. These elite moth­ers loved spend­ing time with their chil­dren, or at least weren't will­ing to com­plain. But their state­ments may reflect an ingrained obe­di­ence to the ide­al of moth­er­hood. Aca­d­e­m­ic stud­ies — which gen­er­al­ly use sub­tler method­ol­o­gy than ask­ing ​"are you hap­py being a moth­er?"—con­flict over whether tak­ing care of chil­dren makes one hap­py. In a study that found fathers got an increase in hap­pi­ness from chil­dren, while moth­ers did not, the researchers admit­ted that the gen­der split in hap­pi­ness ​"is not unex­pect­ed, as the plea­sures asso­ci­at­ed with par­ent­ing may be off­set by the surge in respon­si­bil­i­ty and house­work that arrives with motherhood."
The con­ver­sa­tions around fam­i­lies and gen­der, of course, often pre­sup­pose het­ero­sex­u­al cou­ples. Yet the same social pres­sures apply whether women are straight or gay or bisex­u­al or asex­u­al, sin­gle or cou­pled or in anoth­er rela­tion­ship con­fig­u­ra­tion. Nan­cy Mezey, author of a book about les­bian moth­ers, told San­dler that the cul­tur­al pres­sure of moth­er­hood is start­ing to come down on queer women too. (A side effect, per­haps, of the cen­tral­i­ty of mar­riage to the gay rights move­ment in recent years.)
Angela Davis has con­nect­ed the rise of what she called, in Women, Race & Class, ​"the sex­ist cult of moth­er­hood" for white women to the rise of racism with­in wom­en's move­ments after the end of slav­ery. She and many oth­ers have not­ed that for black women, the idea of being a ​"house­wife" was nev­er an option — black women have always worked, and even now, very few black women stay at home with their chil­dren. For women of col­or, the cul­tur­al pres­sures to be a ​"good moth­er" come with a dif­fer­ent set of cul­tur­al bar­ri­ers to nego­ti­ate and dou­ble binds.
Whether chil­dren are an unmit­i­gat­ed joy or not, almost no one likes doing house­work. One moth­er told Warn­er, ​"If I had any angst about being an overe­d­u­cat­ed stay-at-home mom, it was not about rais­ing the kids, but it was about sweeping."
Many of the women she spoke to dis­liked being treat­ed as if they were ​"unique­ly endowed with gifts for laun­dry or cook­ing and clean­ing; a junior mem­ber of the house­hold, who some­times had to ​'nego­ti­ate' with her hus­band to get mon­ey for child care." These women per­haps unknow­ing­ly echo the writ­ings of women from the Wages for House­work move­ment decades ago; in 1975, Sil­via Fed­eri­ci argued, "[N]ot only has house­work been imposed on women, but it has been trans­formed into a nat­ur­al attribute of our female physique and per­son­al­i­ty, an inter­nal need, an aspi­ra­tion, sup­pos­ed­ly com­ing from the depth of our female character."
​"We are seen as nag­ging bitch­es, not work­ers in strug­gle," she added.
Mean­while, soci­ol­o­gist Julia McQuillen told San­dler (for Time) that the con­stant pres­sure on moth­ers specif­i­cal­ly to ​"invest more in [their] kids" is lead­ing to women choos­ing not to have chil­dren in the first place. Jena Starkes, a web design­er who works on e‑commerce sites tar­get­ing par­ents, com­ment­ed to San­dler, ​"Before there was a mom­my indus­try, before there was prod­uct to move, you'd nev­er hear how it was the hard­est job in the world. If it's the hard­est job in the world, I'm damn hap­py I don't have to do it."
Marx­ist fem­i­nists like Davis have long point­ed out the cen­tral­i­ty of wom­en's work in the home. They pos­tu­late that cap­i­tal­ism depends on this labor in order to func­tion. Ideas about ​"nat­ur­al" abil­i­ties became a tool to exploit wom­en's unpaid labor. In that con­text, a ​"mom­my indus­try" pres­sur­ing women to work hard­er at being moms sets women up both for more exploita­tion in the home and for the need to spend more mon­ey on prod­ucts — a win-win for cap­i­tal, and lose-lose for work­ing women.
Choic­es, choices
The com­mon impli­ca­tion of the recent arti­cles and many oth­er pub­lic con­ver­sa­tions seems to be that women can have a life and a job, or we can have chil­dren and a job, hav­ing all three of these things is com­plete­ly out of the question.
If we don't hap­pen to be well-off, with a part­ner who finan­cial­ly sup­ports us, well, for­get it — no one in the media even cares what we want. The ques­tion of opt­ing in or opt­ing out, is a ques­tion reserved for women who have eco­nom­ic options in the first place. For the vast major­i­ty of us, mon­ey is the lim­it­ing fac­tor, not time. Our choic­es are pro­scribed by what we can afford, not whether we will have time to ​"have it all." Choos­ing not to have kids does­n't mag­i­cal­ly open up time and mon­ey for leisure when your hours are priced at $7.25; hav­ing chil­dren, on the oth­er hand, can be a tick­et straight to pover­ty.
Sarah Kendzior not­ed, the real­i­ty for most moth­ers is that they're strapped. ​"From 2004 to 2010, cost of child­birth rose by 50 per­cent. Aver­age out of pock­et costs: $3400. That's with insur­ance. Most pay more. Now you decide whether to work. Aver­age cost of day­care is $11,666 per year. You have two kids, pay more for child­care than aver­age rent."
When even the elite women fea­tured in pop­u­lar media are strug­gling, imag­ine how much worse it is for women try­ing to meet the ide­al of moth­er­hood on min­i­mum wage. Work­ing sin­gle moth­ers are stig­ma­tized for being sin­gle moth­ers, black women are stereo­typed as wel­fare queens, and those por­tray­als fuel Amer­i­cans' unwill­ing­ness to sup­port poli­cies that would make life eas­i­er or bet­ter for those women (and their children).
The cul­tur­al nar­ra­tive about moth­er­hood, in oth­er words, needs to broad­en from elite and mid­dle-class straight women. For those of us who do not want or can­not have chil­dren, those of us who don't live in het­ero­sex­u­al nuclear fam­i­lies, those whose care respon­si­bil­i­ties extend beyond their own off­spring, or those whose jobs are not a career lad­der but just a tread­mill to pay the bills, the ​"opt­ing in or out" nar­ra­tive holds lit­tle to help us. It is not a ques­tion of per­son­al choice, but a ques­tion of pub­lic sup­port. It's incred­i­bly hard, Gor­nick points out, for low-wage work­ers to sur­vive with­out uni­ver­sal child­care or any paid fam­i­ly leave (and what lit­tle sub­si­dized child­care exists most­ly cre­ates anoth­er work­force of under­paid women, most­ly of col­or).
It is low-wage peo­ple who will ben­e­fit the most from good fam­i­ly pol­i­cy, Gor­nick says, just as they are most hurt by bad fam­i­ly pol­i­cy like wel­fare reform (one of Bill Clin­ton​'s worst lega­cies), which pushed moth­ers into the low-wage work­force. As Tressie McMil­lan Cot­tom has not­ed, poli­cies like wel­fare reform are enact­ed on low-income women and women of col­or, not for their ben­e­fit — good fam­i­ly pol­i­cy will need to ben­e­fit every­one, because it won't trick­le down.
And pub­lic pol­i­cy has a huge impact on gen­der equal­i­ty, Gor­nick notes. ​"There's no ques­tion that young cou­ples get togeth­er and envi­sion gen­der sym­met­ri­cal lives, but the minute the kid is born the dreams start to fall apart. The child­care sit­u­a­tion is ter­ri­ble, there's no high qual­i­ty part-time work. Final­ly you real­ize that it actu­al­ly does make sense for some­body to stay home, and it tends to be her because she was the low­er earn­er but also because of all the social pres­sure. If she does it it's admirable and nor­mal, if he does it, it rais­es questions."
A right to free time
Short­en­ing the work­ing day and year, and mak­ing sure high-qual­i­ty (well-paid, well-respect­ed) part-time work is avail­able, Gor­nick says, would do a lot to move the coun­try toward gen­der equal­i­ty. But it's incred­i­bly dif­fi­cult to raise the idea of less work in this coun­try. ​"There's a tremen­dous val­oriza­tion of long hours at work, it's such an Amer­i­can sto­ry. Even on the Left. The sto­ry is good peo­ple work huge num­bers of hours for pay."
Yet while the con­ver­sa­tions in Warn­er and San­dler's pieces focus on a bina­ry choice between being a good par­ent or being a par­ent at all, there are hints that a short­er work­day would­n't be unwel­come. Warn­er com­ment­ed that the women she spoke to did­n't miss the high-pow­ered jobs they'd left; rather, they longed for a hap­py medi­um that sounds an awful lot like what Gor­nick is talk­ing about — ​"intel­lec­tu­al­ly stim­u­lat­ing, respectably pay­ing, advance­ment-per­mit­ting part-time work" com­bined with time at home.
And the men inter­viewed by Warn­er, too, sound­ed like they would go in for less work. ​"Men want to say we're more than a pay­check," said the same hus­band who com­plained that his wife did­n't spend enough time clean­ing. ​"There has to be some­thing more than going to work for 50 years and dying." Warn­er clos­es with a call for just that — a gen­der-equi­table move­ment for less work, flex­i­ble hours and ​"work-life bal­ance" as an eco­nom­ic jus­tice issue.
Of course, just hav­ing few­er hours at work does­n't guar­an­tee that, as Gor­nick notes, women aren't going home to care for the kid while men go to the pub. But, she points out, ​"short­er hours for every­one should be a more egal­i­tar­i­an strat­e­gy, rather than craft­ing part-time work and hop­ing to get men to do it."
To cre­ate real equal­i­ty between men and women in the field of unpaid care work, Gor­nick says, there are three things we need to change. Pub­lic pol­i­cy has to improve, employ­ers need to be much less puni­tive of work­ers who need time off or flex­i­ble sched­ules (a recent study found that men were more like­ly to have their requests for flex­i­ble time grant­ed), and peo­ple have to keep fight­ing gen­der stereo­types and the behav­ior pat­terns they influence.
I sug­gest that as part of that fight, we need to be will­ing to argue for leisure as a right, and as a fem­i­nist issue.
Duke pro­fes­sor Kathi Weeks makes this argu­ment in The Prob­lem With Work, which Peter Frase sum­ma­rizes in a Jacobin mag­a­zine review: ​"Weeks is care­ful to reject calls for work time reduc­tion premised on mak­ing more time for the fam­i­ly. Such argu­ments may con­test the work eth­ic, but they do so only by rein­forc­ing an equal­ly per­ni­cious fam­i­ly eth­ic. … Short­er hours, asserts Weeks, should be offered not as a prop to the tra­di­tion­al fam­i­ly but as ​'a means of secur­ing the time and space to forge alter­na­tives to the present ideals and con­di­tions of work and fam­i­ly life.' "
In oth­er words, it is not enough to assume that the fam­i­ly is a respite from work — we need some­thing more.
A gen­dered demand for leisure would argue that wom­en's time is as impor­tant as men's, whether we are spend­ing it par­ent­ing or read­ing a book or lying on a beach. It would take into account the racial­ized and classed expec­ta­tions of dif­fer­ent groups of women, and argue that low-income women deserve time off too (and it would argue that they deserve to make enough mon­ey to enjoy that time.) It would point out that what is earned vaca­tion for white women is not ​"lazi­ness" in women of color.
It would argue not from any bio­log­i­cal imper­a­tive (that rarely gets us any­where good), but from a time-hon­ored (though late­ly for­got­ten) labor and left tra­di­tion that says that time, as much as any­thing, is a right — and it would take from the Wages for House­work move­ment the idea that unpaid work in the home is still work that we deserve a respite from.
A pol­i­tics of leisure is also a pol­i­tics of plea­sure, and it is here that this con­nects to oth­er major con­cerns of mod­ern-day fem­i­nists and gen­der jus­tice advo­cates: ques­tions of sex­u­al­i­ty. Argu­ing for the right to choose when and if we will bear chil­dren is inti­mate­ly con­nect­ed to argu­ing for the right to a life out­side of work and child­bear­ing. And what's more fem­i­nist than defend­ing our right to lives out­side of het­ero­sex­u­al monogamy, to be defined by more than the pres­ence (or lack there­of) of a uterus or children?
None of this is to say that there are not gen­uine plea­sures in car­ing for chil­dren or indeed in one's paid work. But it is to say that nei­ther one is enough for a ful­fill­ing life, and the idea that women should cheer­i­ly do both has meant an unfair amount of work. Car­ing for chil­dren, Gor­nick notes, is a social good, not mere­ly an indi­vid­ual con­cern. And in cre­at­ing poli­cies that allow for a bet­ter dis­tri­b­u­tion of leisure, we will also need things like (well-fund­ed) child care and ear­ly child­hood edu­ca­tion, which allow chil­dren to be well cared for when par­ents aren't around.
We need to argue, then, not just for the abil­i­ty to ​"bal­ance" two kinds of work, but for the right to free time — to leisure and plea­sure. As women, we need to do so par­tic­u­lar­ly because the idea that ​"fam­i­ly" is the only option out­side of ​"work" is a dat­ed, sex­ist ide­al whether or not one has chil­dren, wants them, or can't stand the sight of them. We will be clos­er to gen­der equal­i­ty when we argue that just like men, we have inter­ests out­side of the home and the workplace.
Sarah Jaffe
is a for­mer staff writer at
In These Times
and author of
Nec­es­sary Trou­ble: Amer­i­cans in Revolt
, which Robin D.G. Kel­ley called ​
"
The most com­pelling social and polit­i­cal por­trait of our age." You can fol­low her on Twit­ter
@sarahljaffe
.