Orange Is the New Black, Episode 11: Misery Loves Company
Surprise! No one in Litchfield can deal with pain in a healthy way.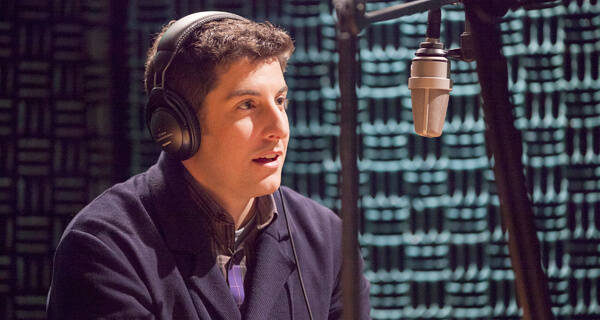 As you might infer from its title, ​"Tall Men With Feel­ings" — the last big stage-set­ting episode before Orange Is The New Black­'s finale — is almost entire­ly about how peo­ple deal with pain.
There are a lot of ways to go wrong when reacting to pain, whether it's your own or someone else's. Consider this episode as a map of routes not to take.
Pain is a dan­ger­ous thing. It can cer­tain­ly bring peo­ple togeth­er: Wit­ness the warmth of the inmates' impromp­tu funer­al for Tri­cia, where every­one, even the appar­ent­ly dis­en­gaged Chang, shows up to give some kind of com­fort to her friends. But that's just half of the sto­ry. Pain also makes peo­ple act out; it leads peo­ple to for­get how their actions can impact oth­ers. Even wit­ness­ing some­one else's pain can bring out the worst in you: It can make you unkind, self­ish and emo­tion­al­ly dis­tant. In the wake of Tri­ci­a's death — and, lest we for­get, Healy's help­ful lit­tle call to Lar­ry about the ​"les­bian affec­tions" that put Piper in SHU — there are a whole lot of peo­ple in emo­tion­al tur­moil around Litch­field. In almost every instance, they decide to deal with it by hurt­ing some­one else. Most of the time, they don't even real­ly under­stand what they're doing wrong.
Maybe it's best to take this, then, as a series of case stud­ies. There are a lot of ways to go wrong when react­ing to pain, whether it's your own or some­one else's. Con­sid­er this episode as a map of routes not to take.
Porn­stache and Bennett
Unfor­tu­nate­ly, lots of the heavy the­mat­ic lift­ing in this episode is done by two of the show's weak­est char­ac­ters, with Porn­stache tak­ing the lead and Ben­nett serv­ing as his sound­ing board.
Orange is the New Black​'s prob­lem with these char­ac­ters is the pre­cise inverse of the prob­lem with most main­stream media: Where­as the show's female char­ac­ters are almost invari­ably writ­ten with depth and nuance, the male char­ac­ters are only inter­est­ing inso­far as they affect the women. Porn­stache is a (near­ly lit­er­al) mous­tache-twirling vil­lain; Ben­nett is a two-dimen­sion­al Dis­ney prince. So a scene where they go out for drinks and have a con­ver­sa­tion might seem, at first glance, like a good time to make a trip to the bathroom.
It's worth look­ing clos­er. Because for Porn­stache, pain takes the form of nar­cis­sism. After hav­ing abused and killed Tri­cia, he hon­est­ly believes him­self to be a vic­tim, a guy who near­ly lost his job over some worth­less junkie; he views his cal­lous atti­tude toward her death as a way of putting on a brave face and hid­ing his own all-impor­tant emo­tion­al needs. When women approach him at the bar, he calls them ​"fuck­ing sluts" to their faces, then won­ders why they don't care about his feel­ings — or, for that mat­ter, why none of the inmates he sex­u­al­ly harass­es or ter­ror­izes ever think to ask about his day.
​"These fuck­ing bitch­es look at me like I'm some god­damned piece of meat, like a fuck­ing sex toy, but I'm a human being, man. I'm a per­son with feel­ings and emo­tions," he com­plains. Then he drops the title: ​"They think I'm so tall my feel­ings don't get hurt."
Porn­stache is com­mit­ted to harm­ing women, but he's also enti­tled enough to be hurt when his vic­tims don't love him. This par­tic­u­lar strain of tox­ic self-pity will come up again — and again, it will be a man who voic­es it, which may be a par­tic­u­lar­ly fem­i­nist take on the mat­ter — but that's not to say that the women have no poi­son of their own to spread.
Red and Daya
Red has always been about pow­er and con­trol. Sure, she defines her net­work of sub­or­di­nates as a ​"fam­i­ly," with her as its matri­arch, but Tony Sopra­no was the head of a fam­i­ly, too. Red's focus is on resource — she uses her fel­low inmates' desires to get what she needs and con­trols the flow of what pass­es in Litch­field for wealth. And when Porn­stache threat­ens that resource, she turns to Daya as an unwit­ting agent of revenge against him.
When she learns of Daya's preg­nan­cy, Red presents her­self as a sav­ior, telling Daya that if she has sex with Porn­stache and frames him for rape, she can both avoid get­ting sent to Max­i­mum Secu­ri­ty and keep Ben­nett from being con­vict­ed as a sex offend­er for their rela­tion­ship. (Two things: First, they're not tech­ni­cal­ly ​"fram­ing" him if Daya can't legal­ly con­sent. Sec­ond, giv­en what we know of Porn­stache's sex­u­al­ly abu­sive his­to­ry, and specif­i­cal­ly his his­to­ry with Tri­cia, this feels like a form of jus­tice. Hing­ing a plot line on a false rape accu­sa­tion is still prob­lem­at­ic, though, no mat­ter how you slice it.) Daya, reluc­tant­ly enough, goes through with the plan.
As nau­se­at­ing as it is to watch Porn­stache have sex with one more coerced and help­less woman, the real chill in these scenes, comes from see­ing what's under­neath Red's mater­nal act. She plays the fairy god­moth­er to Daya, mak­ing com­pas­sion­ate speech­es and sym­pa­thet­ic faces at all the right times. But it's all for show: The moment Daya turns her back, the kind­ly mid­dle-aged Mom­my is gone. What we see, instead, is rage. Rage for Tri­cia, yes, but also rage for how Tri­ci­a's death proved how all Red's care­ful­ly acquired pow­er wasn't worth a thing. The sex between Daya and Porn­stache is unmis­tak­ably a vio­la­tion of Daya's body and her auton­o­my, and Red is a per­pe­tra­tor of that vio­la­tion. By the end of the episode, Daya is break­ing down in messy sobs while Red orders her on to fur­ther degradation.
Red's retal­i­a­tion against Porn­stache almost seems like fit­ting con­se­quences for him, except that her pain dri­ves her to hard­ly notice the inno­cent peo­ple she's hurt­ing along the way.
Piper and Alex
In the midst of all this, the flash­backs show us how Piper and Alex fell apart the first time around. And it's not a good show­ing for anyone.
First: Piper, who is more than will­ing to enjoy the lux­u­ry and trav­el involved in hav­ing a drug deal­er as a girl­friend, is entire­ly put out by the fact that her girl­friend has to spend time drug deal­ing. Alex, mean­while, gid­di­ly walks all over Piper's bound­aries, try­ing to drag her into per­form­ing yet more traf­fick­ing ser­vices for the car­tel. After they fight and break up, Alex hides Piper's pass­port so that she can't leave.
And then Alex's mom dies, and things get real­ly ugly. Piper offers some sur­face-lev­el con­do­lences, but retrieves her pass­port and walks out on Alex rather than doing any­thing at all sup­port­ive, like help­ing her to arrange the funer­al. Alex is obvi­ous­ly dis­traught, but she's still got an angle: She's milk­ing her (legit­i­mate) grief to keep Piper around, to force her back into a rela­tion­ship. She hid the pass­port before she got the news about her mother.
Bail­ing on a live-in part­ner the moment they've lost their only par­ent is mas­sive­ly self­ish behav­ior; it's say­ing that your pain is so impor­tant that you can't be account­able to any­one else's needs. Try­ing to trick some­one into being in a rela­tion­ship they don't want is mas­sive­ly tox­ic behav­ior; it's say­ing that your pain is so impor­tant that no one else has the right to decide on their own response to it. And this isn't just a sto­ry about a bad breakup in the past. Ten years lat­er, Piper is still self­ish, and Alex is still manip­u­la­tive. All the ele­ments of the orig­i­nal cat­a­stro­phe are still in place. It's not just that Alex and Piper are bad for each oth­er: Nei­ther of these women, at this point in their lives, should be in a rela­tion­ship with any­one.
And yet, here they are, with each oth­er. Which leads us to:
Lar­ry and Lar­ry's Career
Oh, sure. There might have been a woman named Piper involved in Lar­ry's plot line and/​or affec­tions, at some point. But right now, Lar­ry is avoid­ing Piper's calls and neglect­ing to inform her that he's going to be on NPR talk­ing about what a great guy he is for dat­ing her. Piper has to learn the big news sec­ond­hand from the oth­er inmates. The only thing Lar­ry real­ly loves — and this, I sus­pect, has been true all along — is get­ting atten­tion for himself.
And he gets plen­ty of atten­tion, all right. While Piper is mak­ing her peace with Crazy Eyes — in one of the sad­dest, most sur­pris­ing scenes in the series, in which Suzanne gen­tly cares for Piper after she's fall­en and hurt her knee, apol­o­gizes for act­ing out, explains how frus­trat­ing it is for her to be men­tal­ly ill and how abu­sive the pris­on's psych ward is, and then, final­ly, asks why every­one calls her Crazy Eyes — Lar­ry is on the radio, telling charm­ing lit­tle sto­ries about the ​"crazy woman" who wrote an ​"awful poem" for Lar­ry's fiancée. Oh, and her mean old room­mate who prob­a­bly killed some­body. And all these oth­er wacky, dan­ger­ous, inhu­man crim­i­nals Piper's locked up with, and how it sure would be awful if Piper were sleep­ing with one of them, would­n't it, now?
Yes, Lar­ry knows that Piper's been sleep­ing with Alex. And yes, he's legit­i­mate­ly hurt by this fact. But here's some­thing else he knows: Say­ing a cru­el word to the wrong inmate near­ly got Piper starved to death back when she first got to Litch­field. Now, he's exposed every cru­el word she's ever spo­ken in a pub­lic forum, with the whole of Litch­field lis­ten­ing in. The nar­cis­sism of Lar­ry's pain is so con­sum­ing that he's per­fect­ly fine with the idea that Piper might die for cheat­ing on Lar­ry. His cal­low exploita­tion of these ​"fun­ny prison sto­ries" might just be one more sign of his self-absorp­tion, but it's clear­ly fueled by real anger, and he has every rea­son to believe that one or more of the peo­ple he's piss­ing off could take action against Piper. And when he final­ly picks up the phone, after set­ting up what might very well be her death, all he can do is scold her and scream at her and say things like ​"God for­bid I get to dic­tate the con­ver­sa­tion," as if he has­n't just dic­tat­ed the shape of her life for the fore­see­able future.
And then he tells her that Alex named her as an accom­plice, just to spoil one more rela­tion­ship for her. Just like Porn­stache, Lar­ry's self-pity dic­tates that, if he has to suf­fer, every­one else must, too. At that exact moment, Pennsat­ucky emerges from the ter­rors of the psych ward. One more per­son in pain has been sud­den­ly added to the equa­tion, and she has every rea­son to blame Piper, giv­en that Piper's con­fessed to the gaslight­ing that put her in psych. If all this pain has shown us any­thing, it's that more agony will no doubt ensue.