The USDA is Helping Industrial Hydroponics Water Down the Definition of Organic Farming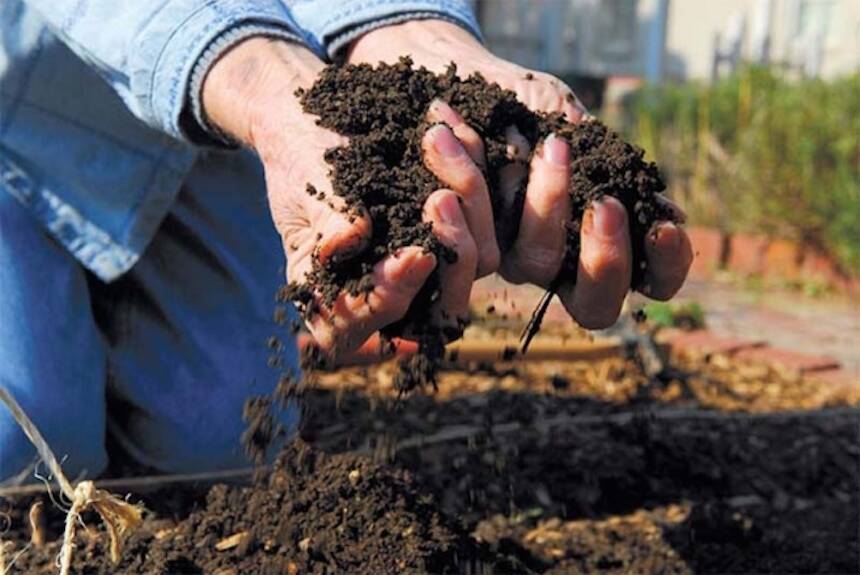 Ed Note: The fol­low­ing edi­to­r­i­al by the senior sci­en­tist at the Cor­nu­copia Insti­tute, an organ­ic indus­try watch­dog, weighs in on the ongo­ing debate with­in the organ­ic food indus­try as to whether hydro­pon­i­cal­ly grown food — food pro­duc­tion that does not require soil or, there­fore, a com­mit­ment to respon­si­ble land stew­ard­ship — should be con­sid­ered ​"organ­ic" by the U.S. Depart­ment of Agri­cul­ture. In April, the Nation­al Organ­ic Stan­dards Board (the group ulti­mate­ly respon­si­ble for mak­ing this deci­sion) met in Den­ver, Colo., to dis­cuss the issue. As explained below, some of the board's new appointees are sid­ing with cor­po­rate inter­ests instead of organ­ic farmers.
With five new mem­bers of the Nation­al Organ­ic Stan­dards Board (NOSB), the debate over whether soil-less, hydro­pon­ic sys­tems can be cer­ti­fied organ­ic felt like start­ing over from scratch. Those of us who have fol­lowed the work­ings of the NOSB for years now are begin­ning to feel exas­per­at­ed that some­thing so basic as the legal require­ment to fos­ter soil fer­til­i­ty in organ­ic sys­tems is up for debate.
Organ­ic can­not be defined sole­ly by inputs. Rather, seques­ter­ing organ­ic mat­ter by sup­port­ing com­plex bio­log­i­cal sys­tems in the soil is a pre­req­ui­site of organ­ic pro­duc­tion. For those of us involved in organ­ics for the last 30 years, our response is … ​"Duh!"
The big­ger ques­tion: Why are NOSB mem­bers com­pli­cat­ing this issue?
It is obvi­ous to organ­ic farm­ers, and many con­sumers, that hydro­pon­ic and large indus­tri­al ​"con­tain­er" oper­a­tions are not organ­ic pre­cise­ly because they are entire­ly based on the con­tin­u­ous sup­ply of liq­uid fer­til­iz­ers and inputs. Rather, organ­ic farms pro­mote bio­di­verse com­mu­ni­ties of microor­gan­isms in the soil by com­post­ing, cov­er crop­ping, and nutri­ent cycling, as is required by the Organ­ic Food Pro­duc­tion Act. Every true organ­ic farmer spends a life­time con­tin­u­ous­ly improv­ing their own sys­tems to max­i­mize soil health on their farm.
Fer­tile soil should no longer be required to feed the plant, say some NOSB mem­bers either unac­quaint­ed with the his­to­ry of the word ​"organ­ic" or, more like­ly, bold enough to have the audac­i­ty to rede­fine it. If a pro­duc­tion plan uses all organ­ic-com­pli­ant inputs, then it is organ­ic, they say. But if that is the case, then why would these NOSB mem­bers lob­by to only allow hydro­pon­ic con­tain­er oper­a­tions (roots are in an inert media) and not oth­er ​"roots-in-water" hydro­pon­ic and aquapon­ic sys­tems that also rely on all organ­ic inputs for fertility?
The sad answer is big mon­ey and cor­po­rate influ­ence. Driscoll's, the big Cal­i­for­nia berry mar­keter, and Whole­sum Har­vest, a hydro­pon­ic out­fit in the desert South­west and Mex­i­co, are major pro­duc­ers of con­tain­er produce.
The pure ​"roots-in-water" hydro and aquapon­ic sys­tems do not yet have the same influ­ence and pow­er with the NOSB. The ​"con­tain­er" hydro­pon­ic lob­by is per­fect­ly fine throw­ing the ​"roots-in-water" hydro­pon­ic oper­a­tions under the bus, as long as their con­tain­er hydro­pon­ic oper­a­tions remain cer­ti­fi­able. Mean­while, a few organ­ic cham­pi­ons on the NOSB con­tin­ue to voice the inte­gral role of farm­ers in organ­ic land stew­ard­ship and their respon­si­bil­i­ty to leave a piece of land bet­ter than they found it — a fun­da­men­tal organ­ic principle.
NOSB farmer mem­ber Fran­cis Thicke quot­ed an old proverb, ​"The foot­step of the farmer is the best fer­til­iz­er." In oth­er words, through knowl­edge­able land stew­ard­ship and on-farm nutri­ent cycling, the farmer her­self feeds the soil, which fer­til­izes the plants. Rather than sim­ply sourc­ing fer­til­i­ty from organ­ic ​"inputs" (e.g., con­ven­tion­al hydrolyzed soy­beans or fish emul­sion), the organ­ic farmer must use organ­ic prac­tices such as com­post­ing, cov­er crop­ping and rotat­ing ani­mals on pas­ture to prop­er­ly cycle nutri­ents on the farm.
Organ­ic pro­duc­tion sys­tems have always been defined by con­tin­u­ous improve­ment. Organ­ic farm­ers are expect­ed to source more organ­ic seed, improve on-farm bio­di­ver­si­ty, increase the organ­ic con­tent of their soil, and reduce their depen­den­cy on off-farm syn­thet­ic inputs from the Nation­al List of Allowed and Pro­hib­it­ed Sub­stances. Mate­ri­als on the Nation­al List are sup­posed to sun­set every five years pre­cise­ly because the require­ment for con­tin­u­ous improve­ment was writ­ten into organ­ic law.
How is it that some­thing as fun­da­men­tal to organ­ic farm­ing as soil fer­til­i­ty and con­tin­u­ous improve­ment has been for­got­ten by some NOSB mem­bers? To put it quite sim­ply (and depress­ing­ly), the USDA has appoint­ed NOSB mem­bers with alle­giance to their cor­po­rate employ­ers rather than to the organ­ic movement.
["Farmer's Foot­step the Best Fer­til­iz­er" was orig­i­nal­ly pub­lished in the sum­mer issue of The Cul­ti­va­tor, the Cor­nu­copia Institute's quar­ter­ly newslet­ter. For more infor­ma­tion about Cornucopia's work, click here.]
Lin­ley Dixon
is Farm and Food Pol­i­cy Ana­lyst at The Cor­nu­copia Insti­tute. She owns a veg­etable farm (mar­ket­ing through a CSA, farm to school, and at farm­ers mar­kets) in Duran­go, Colo., with her hus­band and
4
‑year-old daugh­ter. Pri­or to farm­ing, she spent
15
years study­ing the impact of farm diver­si­ty on plant dis­ease lev­els. She holds a Ph.D. in Plant Pathol­o­gy from the Uni­ver­si­ty of Flori­da and a Master's in Plant and Soil Sci­ence through West Vir­ginia University's Organ­ic Farm Project.