Our New Philanthropic Overlords
Why the donor class loves charter schools—and themselves.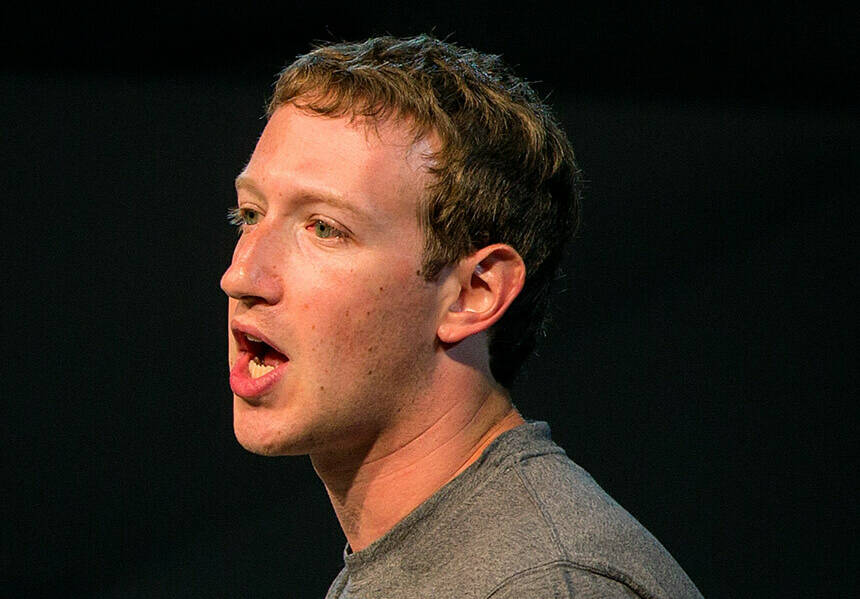 David Calla­han uncov­ers a good deal of eye-open­ing mate­r­i­al in his sur­vey of America's new donor class, The Givers: Wealth, Pow­er, and Phil­an­thropy in a New Gild­ed Age. But after pro­vok­ing his read­ers into rec­og­niz­ing an influ­en­tial new class of self-script­ed, afflu­ent social reform­ers, Calla­han delevers only a cur­so­ry account of how this mam­moth new phil­an­thropy sec­tor might be gen­tly reformed along more demo­c­ra­t­ic lines. As a result, a book that might have been a use­ful jere­mi­ad about the oli­garchic state of the Amer­i­can polit­i­cal econ­o­my resolves into a puz­zled shrug.
Since the beginning of the dotcom era, entrepreneurialism has been operating on steroids, producing vast fortunes at a faster pace, as business cycles have sped up.
Calla­han grants that the opaque and inter­ven­tion­ist agen­das favored by the new cohort of givers — many of them tech titans like Mark Zucker­berg and Bill and Melin­da Gates — are part of a results-dri­ven mod­el of char­i­ty that they're prone to call ​"giv­ing while liv­ing." But like oth­er jour­nal­ists hymn­ing the grandeur of the dig­i­tal rev­o­lu­tion, Calla­han can't resist the allure of its glib, dis­rup­tive rhetoric and the self-enam­ored pol­i­cy impe­ri­al­ism that tech crit­ic Evge­ny Moro­zov has dubbed ​"solu­tion­ism." One chap­ter, con­cern­ing the rad­i­cal munic­i­pal agen­das of the donor class, is called, with no irony, ​"Super-Cit­i­zens," and Calla­han is just warm­ing up, deliv­er­ing boos­t­er­ish, bowd­ler­ized accounts of our ​"Sec­ond Gild­ed Age" such as this:
Since the begin­ning of the dot­com era, entre­pre­neuri­al­ism has been oper­at­ing on steroids, pro­duc­ing vast for­tunes at a faster pace, as busi­ness cycles have sped up. Now, this same ener­gy is increas­ing­ly being har­nessed to giv­ing away mon­ey on a large scale, mark­ing a major turn in the annals of philanthropy.
… Lots of super-empow­ered prob­lem-solvers, it might seem, are just what the world needs right now.
Where to begin? Con­cen­trat­ed ener­gy and resources are no guar­an­tors of suc­cess, as the 2003 inva­sion of Iraq and the 2008 Great Reces­sion demon­strate. Some of the most bal­ly­hooed ini­tia­tives of Big Phil­an­thropy have been bel­lyflops, like Zuckerberg's $100 mil­lion gift to force char­ter schools down the throats of Newark, N.J.'s pub­lic school kids. Calla­han only touch­es on such fias­cos, and cau­tions that the titans bankrolling school pri­va­ti­za­tion — the pet cause of many new mil­len­ni­al donors — should be more trans­par­ent, so as to make the char­ter cru­sade more palatable.
The larg­er point is that the char­ter school phil­an­thropists are seek­ing to engi­neer the per­ma­nent neolib­er­al cap­ture of a crit­i­cal pub­lic good. It is not the case that Amer­i­can pub­lic edu­ca­tion exists to pro­vide a feed­er pipeline of well-test­ed STEM grad­u­ates to the grand­mas­ters of Sil­i­con Val­ley. No, as the founder of the com­mon school move­ment, Horace Mann, made plain, the Amer­i­can pub­lic school sys­tem is devot­ed to ​"bring for­ward those unfor­tu­nate class­es of the peo­ple who, in the march of civ­i­liza­tion, have been left in the rear."
Of course, the rea­son that the Zucker­bergs and Gate­ses and Eli Broads of the world flock to the char­ter-school boon­dog­gle has noth­ing to do with civic edu­ca­tion, and every­thing to do with the myth of their own mer­i­to­crat­ic worth. A sim­i­lar short-sight­ed­ness afflict­ed the First Gild­ed Age, when rob­ber baron social the­o­rist Andrew Carnegie ratio­nal­ized his own ​"giv­ing while liv­ing" agen­da with the claim that he and his cohort were nat­u­ral­ly select­ed by virtue of their ​"supe­ri­or wis­dom, expe­ri­ence and abil­i­ty to admin­is­ter." This absolute con­vic­tion of his oth­er­world­ly prowess drove Carnegie to beg­gar his work­ers out of a liv­ing wage, and cour­tesy of the admin­is­tra­tive abil­i­ties of his thug-lieu­tenant Hen­ry Clay Frick, to mas­sacre nine work­ers at the 1892 strike at Carnegie's Home­stead steel works. That tragedy helped launch a robust mobi­liza­tion of Amer­i­can work­ers demand­ing their just rewards as the real prog­en­i­tors of Amer­i­can prosperity.
Now, with a self-styled bil­lion­aire occu­py­ing the White House — replete with his own bogus char­i­ta­ble foun­da­tion — it is past time for gigged out, casu­al­ized Amer­i­cans to fol­low suit and reclaim our fun­da­men­tal social goods for our­selves. Per­haps we would already have done so, had our pub­lic schools been equipped to teach us any­thing about our own labor history.