Corporate America Fleeced Us Again
The coronavirus bill is an orgy of corporate welfare that rivals the 2008 bailout.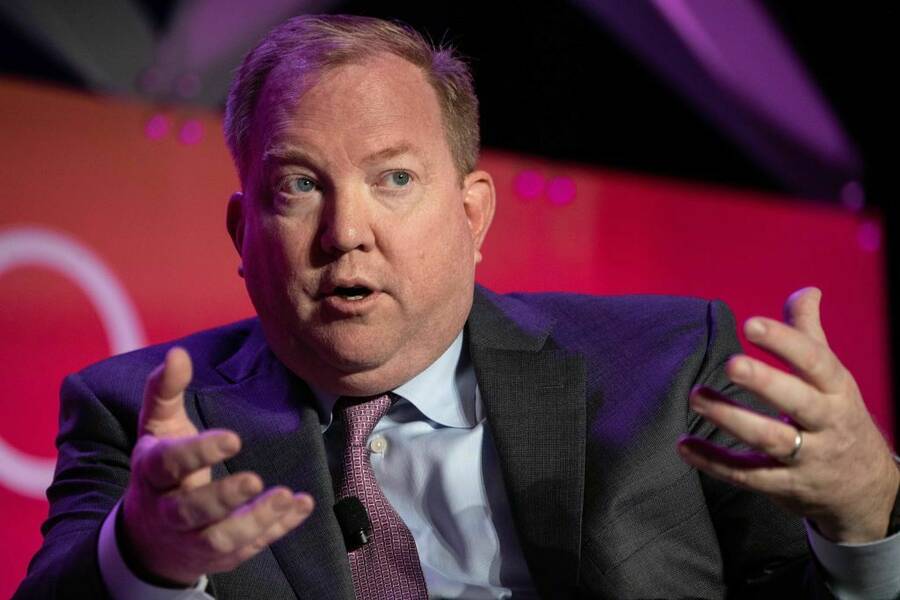 The fun­da­men­tal spir­it of the CARES Act, the dia­bol­i­cal plu­to­crat bailout the Sen­ate just passed, is summed up by the fact that it was inspired by the 60 bil­lion dol­lar demand of a com­pa­ny whose busi­ness had not yet even been impact­ed by coronavirus.
It's an audacious power grab by the same bunch of monstrous grifters who've spent the past 20 years reverse mortgaging the American economy to finance Third World dictator lifestyles.
You read that right. When Boe­ing made its hum­ble plea for $60 bil­lion in coro­n­avirus relief funds on Saint Patrick's Day 2020, lead­ing the pack of cor­po­rate sup­pli­cants, all its assem­bly lines unre­lat­ed to its noto­ri­ous self-hijack­ing 737 Max jets, whose pro­duc­tion halt­ed in Jan­u­ary, were still oper­at­ing at nor­mal capac­i­ty. They were still open in spite of the fact that Seat­tle pub­lic schools had been closed for six days at that point, in spite of the fact that every restau­rant and bar in the state had been closed the week­end ear­li­er, and in spite of the fact that the dis­ease was quick­ly spread­ing among the fac­to­ry work­ers, one of whom, a 27-year vet­er­an of the com­pa­ny, would die with­in days.
And they were still run­ning in spite of the fact that demand for Boe­ing planes, thanks to the 737 crash­es, is at an all-time low, with the com­pa­ny in Jan­u­ary, a month in which its archri­val Air­bus sold 274 planes, report­ing its first month in his­to­ry with­out a sin­gle order. Which is to say, I can think of a lot of rea­sons Boe­ing might need a bailout. In Decem­ber a space cap­sule the com­pa­ny designed to trans­port astro­nauts to the Inter­na­tion­al Space Sta­tion failed to launch into orbit dur­ing a test mis­sion because its timer was eleven hours off, a poten­tial­ly half bil­lion dol­lar mis­take that may cost the com­pa­ny bil­lions more in lost NASA busi­ness to Elon Musk's SpaceX. In Jan­u­ary, the com­pa­ny revealed that its attempts to load a soft­ware fix onto the 737s was repeat­ed­ly crash­ing the planes' com­put­ers. Not long after that, the com­pa­ny final­ly admit­ted that the three-year-delay on its KC-46 aer­i­al refu­el­ing tanker was going to be, at min­i­mum, anoth­er three years. And then of course there's the $70 bil­lion the com­pa­ny has squan­dered over the past decade on stock buy­backs and div­i­dend checks.
What all of these prob­lems have in com­mon is that none of them has shit to do with coro­n­avirus. And nei­ther does the $500 bil­lion cor­po­rate bailout the Sen­ate append­ed to an oth­er­wise vital­ly impor­tant relief pack­age. It's an auda­cious pow­er grab by the same bunch of mon­strous grifters who've spent the past 20 years reverse mort­gag­ing the Amer­i­can econ­o­my to finance Third World dic­ta­tor lifestyles. It's just like the secret mul­ti­tril­lion dol­lar scram­ble to throw mon­ey at insol­vent banks in 2008, only a hun­dred times more craven, and even though the Amer­i­can pub­lic is also con­sid­er­ably less naïve than we were when we assumed pro­grams with words like ​"home afford­able relief" might actu­al­ly, you know, offer some relief to home­own­ers hit with extor­tion­ate mort­gage pay­ments, it doesn't mat­ter. We don't mat­ter. We don't mat­ter because we don't have lobbyists.
The air­lines have faced an avalanche of crit­i­cism for their bailout ask for good rea­son: They took the spoils of a decade spent goug­ing pas­sen­gers with fees for bag­gage and chips and wifi and tick­et changes and four extra inch­es of legroom, and spent 96% of them on stock buy­backs. But the strings attached to the air­lines' bailout are quite pos­si­bly the sole redeem­ing lines in the slush fund sec­tion of the bill. Thanks no doubt in large part to lob­by­ing by the Asso­ci­a­tion of Flight Atten­dants-CWA under the lead­er­ship of Sara Nel­son, the air­line bailout is struc­tured to avoid lay­offs, includ­ing those of con­tract employ­ees, who are tar­get­ed in a spe­cial $3 bil­lion loan pro­gram. In exchange for cash, air­lines must keep their staff and pay full salaries through Sep­tem­ber 30.
And in their defense, the air­lines can at least claim to have been legit­i­mate­ly done in by the coro­n­avirus. Can the same real­ly be said for the car­go car­ri­ers? Just last week, an air car­go trav­el con­sul­tant told Wired the car­go car­ri­ers were charg­ing twice the typ­i­cal per-kilo­gram fee to trans­port car­go from Chi­na to Chica­go — and yet there they are in Sec­tion 4003, ear­marked for a ded­i­cat­ed loan guar­an­tee pro­gram total­ing $4 billion.
And what about the pro­vi­sion low­er­ing cap­i­tal reserves for small banks, who say loos­ened reserve ratios will free up cap­i­tal for emer­gency lend­ing to small busi­ness­es (because that's what they always say) but will invari­ably end up plow­ing the funds into real estate spec­u­la­tion (because that's what they always do, and, also, the CARES Act just made real estate spec­u­la­tion $170 bil­lion more profitable.)
You might have heard about the spe­cial pro­vi­sions for absti­nence-only edu­ca­tion and for-prof­it col­leges and the Kennedy Cen­ter. But in the end it's prob­a­bly the gen­er­al free mon­ey pro­grams that haven't been ear­marked yet that threat­en to inflict the gravest injus­tices upon our already griev­ous­ly unbal­anced econ­o­my. There are the myr­i­ad spe­cial cri­sis era lend­ing pro­grams the Fed has res­ur­rect­ed to halt the stock mar­ket sell­off, as well as Mnuchin's $350 bil­lion slush fund to the spe­cial Small Busi­ness Admin­is­tra­tion pro­gram, which for­gives the loans of com­pa­nies that retain or re-hire employ­ees. Under the CARES Act, any indi­vid­ual Mar­riott or Hilton or Cheese­cake Fac­to­ry qual­i­fies as a ​"small busi­ness" if it employs few­er than 500 peo­ple; the appli­ca­tions oth­er­wise involve ​"very few bor­row­er require­ments," accord­ing to an overview of the leg­is­la­tion pre­pared by law firm Step­toe & John­son. But the fed­er­al gov­ern­ment has demon­strat­ed time and again, most recent­ly with its pathet­ic stu­dent loan for­give­ness pro­grams and before that dur­ing the fore­clo­sure cri­sis, that it has no real appetite or apti­tude for pro­cess­ing large amounts of loan paper­work on behalf of hun­dreds of thou­sands of new appli­cants, and lit­er­al­ly no one thinks the woe­ful­ly neglect­ed Small Busi­ness Admin­is­tra­tion is remote­ly up to the task. And so we can only assume the loans will go to he who hires the best lob­by­ists. Do not be sur­prised over the com­ing weeks when gen­uine small busi­ness­es begin get­ting swal­lowed by such ersatz small busi­ness­es, flush with pri­vate equi­ty dry pow­der and lob­by­ist-secured gov­ern­ment cheddar.
And don't be sur­prised when in a few years some­one reveals, as TARP watch­dog Neil Barof­sky did of then-Trea­sury Sec­re­tary Tim Geithnner's com­ments about using the fic­tion of fore­clo­sure relief pro­grams as a ploy to ​"foam the run­way" for the banks, that anoth­er cor­po­rate wel­fare orgy was the plan all along.