Outtakes of Africa
Sub-Saharan Africa begs for cinematic calls to action; this year's Human Rights Watch film festival delivered.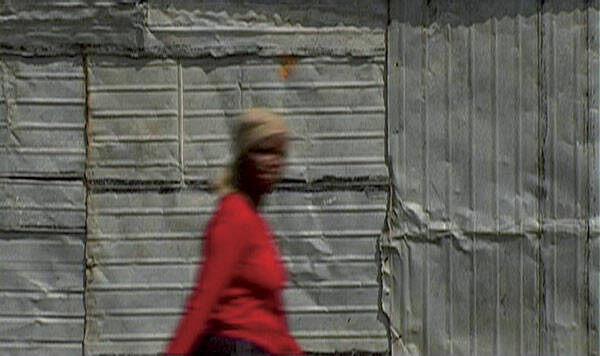 Now in its 20th year, the annu­al Human Rights Watch Inter­na­tion­al Film Fes­ti­val culls togeth­er a trove of the year's more notable polit­i­cal­ly con­scious motion pic­tures. Held in Man­hat­tan in June, this year's fes­ti­val played host to 32 films from 17 countries.
While the fes­ti­val fea­tured fan­tas­tic work from around the globe, this year's most affect­ing films dealt with sub-Saha­ran Africa, per­haps the most con­sis­tent­ly trou­bled part of the world and one that des­per­ate­ly begs for cin­e­mat­ic calls to action.
Sal­ly Gutier­rez Dewar's Tapol­o­go focus­es on HIV-pos­i­tive for­mer sex work­ers in South Africa who care for those with more advanced cas­es of the virus, while Bar­bara Attie and Janet Goldwater's Mrs. Groundo's Daugh­ter details a Malian woman's strug­gle to obtain asy­lum in the Unit­ed States to pro­tect her daugh­ter from the grotesque prac­tice of female gen­i­tal mutilation.
But Anne Aghion's My Neigh­bor, My Killer, a pow­er­ful and haunt­ing cin­e­mat­ic state­ment, left stronger impres­sions. Aghion's third film shows us Gafum­ba, Rwan­da, a vil­lage per­ma­nent­ly scarred by the 1994 geno­cide. Aghion takes us into the heart of Rwanda's attempts to exor­cise the ghosts of its past via open-air hear­ings where vic­tims and their fam­i­lies judge those who took part in the slaughter.
Dig­ging deep into the psy­ches of Gafumba's killers and sur­vivors, Aghion brings us uncom­fort­ably close to human beings, capa­ble of both cru­el­ty and for­give­ness, who are caught in a moral night­mare. By the end of My Neigh­bor, My Killer, it is clear that the future of Rwan­da hinges on mutu­al heal­ing between Hutus and Tutsis.
The festival's most com­pelling por­trait of Africa, how­ev­er, was Good For­tune. An incen­di­ary look at how for­eign aid can unin­ten­tion­al­ly exac­er­bate prob­lems in some of Africa's most impov­er­ished regions, Lan­don Van Soest and Jere­my Levine's doc­u­men­tary traces the effects of a UN-spon­sored ini­tia­tive to ren­o­vate Kib­era, one of the world's largest slums in Nairo­bi, Kenya.
As this fas­ci­nat­ing and infu­ri­at­ing film illus­trates, Kenyans in both Kib­era and the farm­lands of the country's west­ern provinces are strug­gling with well-mean­ing but poor­ly con­ceived and pater­nal­ist encroach­ment from the West.
Levine and Soest, who stud­ied as a Ful­bright Schol­ar in Kenya before embark­ing on this ambi­tious chron­i­cle of the ways for­eign aid can dis­rupt both rur­al and urban life, do a good job of bal­anc­ing their Kenyan sub­jects, inter­na­tion­al agribusi­ness oper­a­tors and UN urban devel­op­ers to paint a com­plex pic­ture of a bro­ken system.
Good For­tune inter­cuts between a Kib­era midwife's strug­gle to keep her busi­ness afloat amidst the slum's infra­struc­tur­al changes and a fam­i­ly farm threat­ened by a multinational's plan to build a mech­a­nized rice farm. That farm could con­ceiv­ably pro­duce enough rice to help alle­vi­ate hunger in the sur­round­ing provinces, but not with­out flood­ing the lands of near­by inde­pen­dent growers.
The film shows how top-down approach­es to inter­na­tion­al aid are doomed to fail – a les­son pater­nal­is­tic West­ern gov­ern­ments ought to heed. The road to hell is indeed paved with good intentions.
Bran­don Har­ris
is a Brook­lyn-based film­mak­er and jour­nal­ist who has writ­ten for a num­ber of lead­ing inde­pen­dent film pub­li­ca­tions, includ­ing
Film­mak­er
mag­a­zine,
Ham­mer to Nail
and
Spout­Blog
.