OverCriminalized: Alternatives to Incarceration?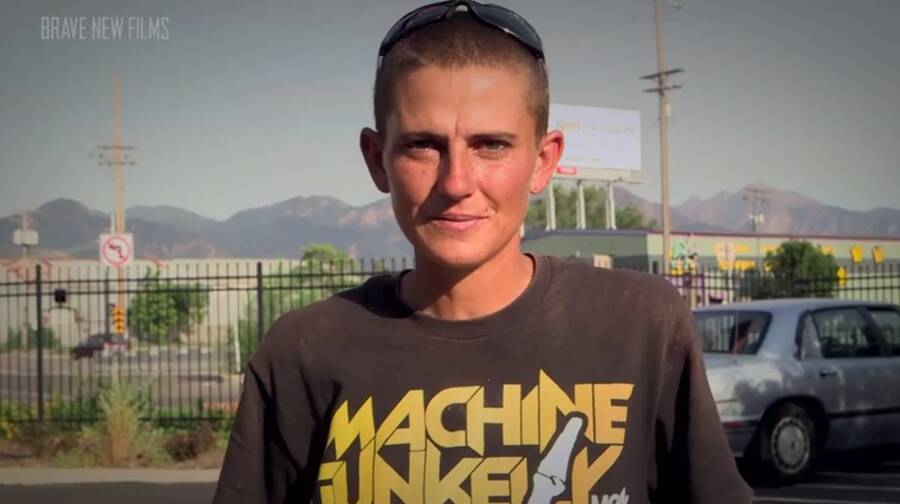 Amer­i­ca's pris­ons and jails are filled with peo­ple arrest­ed for crimes con­nect­ed to home­less­ness, men­tal health issues, and drug addic­tion. ​"Over­crim­i­nal­ized," a series of videos from Brave New Films launch­ing today spot­lights attempts to offer alter­na­tives to incar­cer­a­tion in three cities: Salt Lake City, Utah, Seat­tle, Wash­ing­ton, and San Anto­nio, Texas.
Nowhere to go but Jail
In 2014 100 cities crim­i­nal­ized sit­ting or lying in pub­lic places. ​"The home­less end up in crim­i­nal jus­tice sys­tems, because there has­n't been a bet­ter alter­na­tive" says Lloyd Pendle­ton, Direc­tor of Utah Home­less Task Force. Salt Lake City adopt­ed a ​"Hous­ing First" approach to home­less­ness. As Gor­don Walk­er, Direc­tor of Hous­ing and Com­mu­ni­ty Devel­op­ment in the city explains that means ​"instead of ask­ing peo­ple to change their lives before we gave them hous­ing, we chose to give them hous­ing, along with the sup­port­ive ser­vices and then allow them to change their lives if they wanted."
The War on People
"I real­ly can't remem­ber what the first thing I got arrest­ed for (was)" says Misti Bar­rick­man as she recalls a long list of drug relat­ed arrests. Law Enforce­ment Assist­ed Diver­sion, or LEAD, is a pre-book­ing diver­sion pro­gram for minor drug offens­es that pro­vides peo­ple in the Seat­tle, Wash­ing­ton area with treat­ment pro­grams. Accord­ing to the Drug Pol­i­cy Alliance, ​"drug arrests in Seat­tle fell more than 30 per­cent from 2010 to 2011 – and local jail pop­u­la­tions appear to be declin­ing too" at least in part due to LEAD. The Drug Pol­i­cy Alliance also praised the pro­gram for mark­ing a shift away from an ​"enforce­ment-first" approach to one focused on health.
Arrest­ed for Need­ing Help
Pris­ons and jails con­tain a dis­pro­por­tion­ate num­ber of peo­ple with seri­ous men­tal health issues. ​"Men­tal ill­ness is the only dis­ease that when you're in a cri­sis, the cops are called" says Michelle Mata in this video ​"you're hav­ing a heart attack, you don't call the police." A 2012 inves­ti­ga­tion by the Port­land Press Herald/​Maine Sun­day Telegram found ​"at least half of the esti­mat­ed 375 to 500 peo­ple shot and killed by police each year in this coun­try have men­tal health prob­lems." In San Anto­nio, Texas, police offi­cers are giv­en a 40 hour cri­sis inter­ven­tion training.
George Laven­der
is an award-win­ning radio and print jour­nal­ist based in Los Ange­les. Fol­low him on Twit­ter @GeorgeLavender.