Overworking Women: How Long Hours Lead to Gender-Segregated Jobs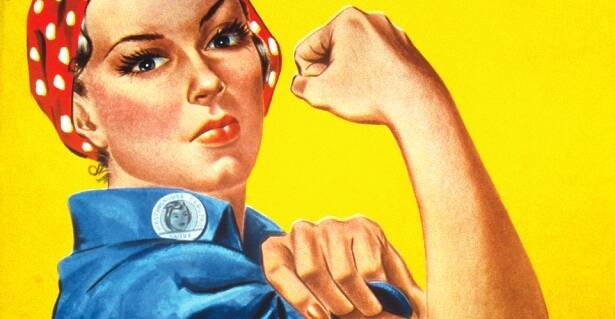 The long hours Amer­i­cans put in at work aren't just stress­ing us out, accord­ing to a new study by Dr. Youngjoo Cha of Indi­ana Uni­ver­si­ty — they're also help­ing keep our work­places gender-segregated.
The study, ​"Over­work and the Per­sis­tence of Gen­der Seg­re­ga­tion in Occu­pa­tions," pub­lished in the jour­nal Gen­der & Soci­ety, found that "[T]he norm of over­work in male-dom­i­nat­ed work­places and the gen­der beliefs oper­at­ing in the fam­i­ly com­bine to rein­force gen­der seg­re­ga­tion of the labor market."
Exam­in­ing data from the Sur­vey of Income and Pro­gram Par­tic­i­pa­tion (SIPP), a nation­al house­hold sur­vey car­ried out by the U.S. Cen­sus Bureau/​National Bureau of Eco­nom­ic Research, Cha found that 6.8 per­cent of the moth­ers sur­veyed who worked 50 hours a week or more in male-dom­i­nat­ed fields end­ed up exit­ing those jobs with­in four months, com­pared to 4.3 per­cent of women with­out chil­dren. (The per­cent­age of men leav­ing those pro­fes­sions was just slight­ly over 2 per­cent, whether they had chil­dren or not.) Hav­ing chil­dren, the report notes, increas­es the odds of a woman leav­ing a male-dom­i­nat­ed field where she is expect­ed to work 50 hours or more by 52 percent.
Cha explains to Work­ing in These Times that women who have care-giv­ing respon­si­bil­i­ties at home are less like­ly to be able to work all day long, and care work is still seen as a woman's job — in her paper, Cha cites a 2012 study that found that even women who make more mon­ey than their spous­es spend 30 per­cent more time with their chil­dren. Yet male-dom­i­nat­ed occu­pa­tions — which still, Cha notes, pay more than female-dom­i­nat­ed ones — demand long hours of work­ers. Fields like law or med­i­cine expect total com­mit­ment, and even skilled blue-col­lar jobs tend to require longer work hours and lots of over­time. The expec­ta­tion that work­ers will be able to stay on the job longer, com­bined with the expec­ta­tion that women will do most of the care-giv­ing, leads to more women leav­ing those male-dom­i­nat­ed fields, either exit­ing the labor force entire­ly or find­ing a job that does­n't have the same kinds of demands.
In fields dom­i­nat­ed by men, Cha notes, women are less like­ly to have social sup­port in the work­place. ​"Basi­cal­ly, wom­en's expe­ri­ences are not reflect­ed in work­place pol­i­cy, work­place prac­tices and norms. This makes it more dif­fi­cult to com­bine fam­i­ly respon­si­bil­i­ties and at the same time meet work­place expec­ta­tions," she says.
As Kathi Weeks, a pro­fes­sor of women's stud­ies at Duke, points out in her arti­cle "'Hours for What We Will': Work, Fam­i­ly, and the Move­ment for Short­er Hours" in Fem­i­nist Stud­ies, ​"Work time, includ­ing ​'full-time,' ​'part-time,' and ​'over­time,' is a gen­dered con­struct, estab­lished and main­tained through recourse to a het­ero­nor­ma­tive fam­i­ly ide­al cen­tered around a tra­di­tion­al gen­der divi­sion of labor." Part-time jobs rose up as a way for women to make a lit­tle extra cash but pre­sumed that they had a hus­band to pro­vide the fam­i­ly-sus­tain­ing income — and for whom they need­ed to be home to make dinner.
Over­time, on the oth­er hand, pre­sumes that a work­er has no oth­er respon­si­bil­i­ties. If one per­son in a fam­i­ly reg­u­lar­ly works not just full-time, but 50 or 60 hours a week, that leaves the oth­er part­ner pick­ing up the slack around the house. Both norms are built around a mod­el that assumed a het­ero­sex­u­al fam­i­ly in which a man worked full-time (or more) at a job, often a fac­to­ry or pro­fes­sion­al job, and a woman, if she worked at all, would tai­lor her work sched­ule around her house­hold respon­si­bil­i­ties, par­tic­u­lar­ly children.
We'd like to think this ide­al is chang­ing, but Cha's research sug­gests oth­er­wise. She found that occu­pa­tions in which women made up less than 10 per­cent of the work­force had the longest work­ing hours — around 43.1 hours a week — while occu­pa­tions that had 70 per­cent or more women aver­aged about 35 hours or less. Some 20 per­cent of men worked 50 hours or more each week, com­pared to 13 per­cent of women, and 14 per­cent of women worked part-time jobs, while only 6 per­cent of men did.
In order to ful­ly inte­grate work­places, research has found that some 40 per­cent or more of men or women would need to change occu­pa­tions. But the demand for longer hours has increased for both men and women. A 2004 study found that, between 1979 and 2000, the pro­por­tion of those who work 50 hours or more per week increased from 5 to 11 per­cent for women and from 21 to 27 per­cent for men. ​"Work hours become almost a proxy to mea­sure one's com­mit­ment and pro­fes­sion­al com­pe­tence," Cha says. Even with too-high unem­ploy­ment and too-low con­sumer demand still keep­ing the econ­o­my stag­nant, the pres­sure remains on work­ers who do have jobs to work longer and harder.
Cha's work and that of oth­er researchers sug­gests that peo­ple are feel­ing the crunch. As the pro­por­tion of cou­ples need­ing two incomes to get by has grown over the past few decades, a greater num­ber of peo­ple are fac­ing work-fam­i­ly con­flict. ​"They're feel­ing over­worked, they're stressed out, they would like to low­er their work hours," Cha says. And mean­while, the pro­por­tion of work­ers who would like to work full-time but can't get enough hours has also gone up, con­tribut­ing to the polar­iza­tion of work hours that, she says, char­ac­ter­izes today's labor market.
Yet this research sug­gests that when fam­i­lies make deci­sions about how much time to spend at work and who will take respon­si­bil­i­ty for chil­dren, gen­der norms play a big­ger role even than income. Cha explains that in a pri­or study, she found that women with hus­bands who worked long hours were more like­ly to leave the labor force, but the same didn't hold true for men whose wives worked long hours. In her new paper, even when she con­trolled for the income of the spouse to see whether women who left male-dom­i­nat­ed occu­pa­tions did so because their spouse was the high­er earn­er, her find­ings did­n't change much — whether the high­er earn­er was male or female, the woman was more like­ly to leave her job. Who gets to stay at work and who gets to go home, she notes, are deci­sions that tend to fol­low gen­der norms.
Solv­ing this prob­lem won't hap­pen on an indi­vid­ual lev­el, Cha points out, since indi­vid­u­als are like­ly to be influ­enced by exist­ing gen­der norms. Instead, it'll take pol­i­cy changes to real­ly change the struc­tur­al inequal­i­ty in the work­place and in unpaid care work. She sug­gests reg­u­lat­ing work hours, set­ting max­i­mum allow­able hours to mit­i­gate the cul­ture of over­work that is so preva­lent in the Unit­ed States. A law that pro­hibits com­pul­so­ry over­time work (even with over­time pay) could also have an effect on work­ing time, and an expan­sion of over­time pay pro­vi­sions might also help.
Cha also sug­gests mak­ing the jobs on the oth­er end of the spec­trum, part-time jobs, which remain female-dom­i­nat­ed, into bet­ter jobs by requir­ing that they pro­vide ben­e­fits. This could help reduce the stig­ma attached to part-time work and would ensure that work­ers who take on care-giv­ing roles at home don't have to lose benefits.
As I wrote in this mon­th's Jacobin mag­a­zine, the labor move­ment over a hun­dred years ago took up the cause of short­er hours as an issue that could unite all work­ers — men and women, black and white, immi­grant and native-born. The eight-hour-day move­ment appealed espe­cial­ly to women back then; Cha's research seems to sug­gest that a revived short­er-hours move­ment like the one Kathi Weeks has called for would dis­pro­por­tion­ate­ly ben­e­fit women in the present day, too.
​"The solu­tion," says Cha, ​"should be to make the work­place more real­is­tic so that work­ers can work in a health­i­er and hap­pi­er envi­ron­ment, rather than try to meet the assump­tion that used to be there from the 1950s."
Sarah Jaffe
is a for­mer staff writer at
In These Times
and author of
Nec­es­sary Trou­ble: Amer­i­cans in Revolt
, which Robin D.G. Kel­ley called ​
"
The most com­pelling social and polit­i­cal por­trait of our age." You can fol­low her on Twit­ter
@sarahljaffe
.