Paid Leave Supporters Charge Subversion of Democracy in Florida Ruling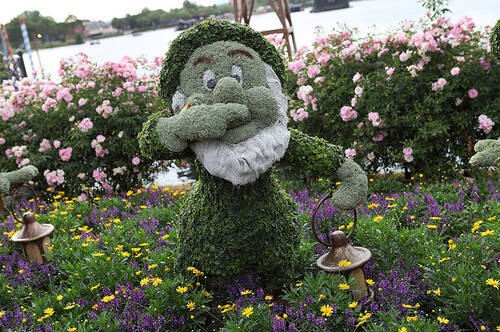 Advo­cates cried foul last week after a judge's rul­ing effec­tive­ly pre­vent­ed a paid sick leave mea­sure from reach­ing the Novem­ber bal­lot in Orange Coun­ty, Flori­da. The rul­ing, issued after an emer­gency hear­ing Tues­day night, ends the lat­est round of legal wran­gling over whether the county's com­mis­sion­ers could delay on putting the peti­tion-backed pro­pos­al up for a vote. It comes amid increas­ing con­ser­v­a­tive push­back against the spread of such mea­sures across the Unit­ed States.
Vic­ki Shabo, direc­tor of work and fam­i­ly pro­grams at the Nation­al Part­ner­ship for Women and Fam­i­lies (NPWF), called the result ​"per­haps the purest exam­ple I can think of, par­tic­u­lar­ly in recent his­to­ry, where spe­cial inter­est mon­ey and spe­cial inter­est access was used to usurp the purest form of cit­i­zen direct democ­ra­cy that there is." Orange Coun­ty May­or Tere­sa Jacobs, and the busi­ness group Cen­tral Flori­da Part­ner­ship, did not respond to requests for comment.
As I've report­ed pre­vi­ous­ly, last year saw new momen­tum behind local laws requir­ing employ­ers to pro­vide work­ers with some min­i­mum num­ber of paid sick days to care for them­selves or their fam­i­lies. At this time in 2010, paid sick leave laws had been passed only in San Fran­cis­co, Wash­ing­ton, D.C., and Mil­wau­kee (the last of which was over­rid­den by a statewide Wis­con­sin law last year). In 2011, mea­sures passed at the state lev­el in Con­necti­cut and at the city lev­el in Seat­tle. A ref­er­en­dum failed in Den­ver. Philadelphia's Demo­c­ra­t­ic may­or vetoed a broad paid sick leave bill but allowed one restrict­ed to city con­trac­tors and sub­si­dized com­pa­nies to pass. In June of this year, Louisiana passed a law like Wisconsin's, pre-emp­tive­ly bar­ring local leave man­dates. Paid sick leave strug­gles are now afoot in at least five states.
Unlike oth­er paid leave bat­tle­grounds, Orange Coun­ty has a Repub­li­can may­or and a two-thirds Repub­li­can major­i­ty on its coun­ty com­mis­sion. But Shabo says that the coun­ty was cho­sen in part because ​"it has a big tourist and ser­vice indus­try," mak­ing sick days for ser­vice work­ers a ​"clear pub­lic health imper­a­tive." She says the coun­ty, which includes Orlan­do, has ​"a large and vibrant and diverse com­mu­ni­ty." Shabo adds that ​"in terms of get­ting atten­tion to the issue, and to the need that work­ers have for sick days, Flori­da is a good place – would have been a good place – to do that."
In Orange Coun­ty, a coali­tion includ­ing labor groups like Jobs with Jus­tice gath­ered more than 50,000 sig­na­tures on a peti­tion back­ing a sick leave bill. Busi­ness groups led by the Cen­tral Flori­da Part­ner­ship sued, unsuc­cess­ful­ly, to have the peti­tion process sus­pend­ed on the grounds that its lan­guage was mis­lead­ing. The bill's oppo­nents includ­ed Dis­ney and the Dar­d­en restau­rant chain.
The sig­na­tures were sub­mit­ted to the coun­ty com­mis­sion­ers, who are autho­rized under the county's char­ter to vote either to make the pro­posed bill a law or to send it to the bal­lot for a ref­er­en­dum. At their Sep­tem­ber 11 meet­ing, the com­mis­sion­ers and may­or vot­ed unan­i­mous­ly not to enact the bal­lot mea­sure into law. But rather than send­ing it to the bal­lot, they vot­ed 4 – 3 to hire a bal­lot lan­guage expert to review the pro­posed law, and to orga­nize a work­shop and a pub­lic hear­ing on the issue.
The vote not to send the mea­sure to the bal­lot passed despite the objec­tions of the county's attor­ney, Jeff New­ton, who said, ​"It's hard for me to rec­on­cile log­i­cal­ly how the board could now go back – go back in time – and essen­tial­ly cor­rect the lan­guage that 50,000 sig­na­tures were obtained based upon."
The Orlan­do Sen­tinel report­ed that Orange Coun­ty GOP Chair Lew Oliv­er, who is also an attor­ney, was ​"the archi­tect" of the ​"maneu­ver," which meant that paid sick leave lan­guage would not be ready in time for the Sep­tem­ber 18 dead­line for print­ing bal­lots for the Novem­ber 6 elec­tion. Oliv­er told the Sen­tinel that the gen­e­sis of the idea was an argu­ment that sick leave sup­port­ers had made in court that it was up to com­mis­sion­ers to write the measure's sum­ma­ry and title for the bal­lot. The Sen­tinel also report­ed that the com­mis­sion would hire ​"well-known Repub­li­can" Wade Vose as its bal­lot expert.
The edi­to­r­i­al board of the Orlan­do Sen­tinel, which opposed the bal­lot mea­sure itself, wrote that the board had used ​"dirty tricks" in a ​"sur­prise gam­bit to derail the pro­pos­al," and ​"bro­ken faith with coun­ty vot­ers." In a state­ment issued in response, Cen­tral Flori­da Part­ner­ship Pres­i­dent Jacob Stu­art accused the measure's sup­port­ers of hav­ing ​"induced" vot­ers to sign the peti­tion ​"under false pre­tens­es" with ​"bait-and-switch false advertising."
May­or Jacobs, who had vot­ed to send the mea­sure to the bal­lot, has defend­ed the com­mis­sion­ers' choice not to do so. At a press event report­ed by the Orlan­do Sen­tinel, May­or Jacobs warned that, as writ­ten, the mea­sure would let her ​"trav­el to Las Vegas and take a friend to a den­tist appoint­ment, and take three days off of work, and my employ­er can't even ask me for proof of what I was doing and why I wasn't there." Stephanie Por­ta, exec­u­tive direc­tor of Orga­nize Now, told the Sen­tinel that Jacobs' claim was ​"wrong, plain and simple."
Paid sick leave sup­port­ers filed suit, with mixed results. In a Sep­tem­ber 17 rul­ing, a three-judge pan­el led by cir­cuit judge Fred­er­ick Laut­en ruled that the bill's sup­port­ers had offered a ​"facial­ly suf­fi­cient claim for relief." But, despite the Sep­tem­ber 18 dead­line for print­ing bal­lots, the judges gave the com­mis­sion­ers up to 20 addi­tion­al days to respond. Pri­or to the Sep­tem­ber 18 com­mis­sion­ers' meet­ing, paid sick leave sup­port­ers donned black and placed flow­ers at the mayor's desk, declar­ing ​"the death of democ­ra­cy." But at their Sep­tem­ber 18 meet­ing, the com­mis­sion­ers once again did not send the mea­sure to the bal­lot. In a hear­ing the same night, Laut­en denied an emer­gency request by sup­port­ers to force them to do so.
The week before, Laut­en dis­closed that he was mar­ried to a pres­i­dent of a divi­sion of the Cen­tral Flori­da Part­ner­ship, but said that his wife's divi­sion ​"has no direct eco­nom­ic inter­est in the case."
In his rul­ing, Laut­en wrote, ​"Even if this court con­cludes that the [com­mis­sion] failed to abide by its own char­ter, an ade­quate remedy…exists because the court is able to man­date that the mat­ter be placed on the next spe­cial, gen­er­al or pri­ma­ry elec­tion ballot."
In com­ments to the Orlan­do Sen­tinel, Demo­c­ra­t­ic state rep­re­sen­ta­tive Scott Ran­dolph, an attor­ney for the paid leave coali­tion, dis­agreed: ​"The cit­i­zens of Orange Coun­ty expect­ed the char­ter to be fol­lowed. That's the irrepara­ble harm." The county's next reg­u­lar­ly sched­uled gen­er­al elec­tion is in 2014.
​"The real sto­ry here," says Shabo, ​"is the lengths to which the oppo­nents will go to fore­close vot­ers' abil­i­ty to even choose poli­cies that are in the inter­ests of work­ers and their fam­i­lies and com­mu­ni­ties." She adds that she ​"could see this being an elec­tion issue in Orange Coun­ty going forward."
Orange Coun­ty advo­cates have pledged to con­tin­ue the push to get paid sick leave on a future bal­lot. Mean­while, Shabo express­es opti­mism about cam­paigns in Port­land, Mia­mi, Mass­a­chu­setts, Philadel­phia, and New York City, where a bill has veto-proof major­i­ty sup­port but has been blocked by City Coun­cil Speak­er and may­oral fron­trun­ner Chris­tine Quinn.
As for Orange Coun­ty, Shabo says, ​"One of the sad­dest things about this is that it shows that those with so much spe­cial inter­est mon­ey, and so much clout, real­ly do stand in the way of mod­ern­iz­ing our laws and mod­ern­iz­ing the poli­cies that work­ing fam­i­lies need."
Josh Eidel­son
is a free­lance writer and a con­trib­u­tor at In These Times, The Amer­i­can Prospect, Dis­sent, and Alter­net. After receiv­ing his MA in Polit­i­cal Sci­ence, he worked as a union orga­niz­er for five years. His web­site is http://​www​.joshei​del​son​.com.Twit­ter: @josheidelsonE‑mail: ​
"
jei­del­son" at ​
"
gmail" dot com.