Pakistan Fires Echo 1911 Triangle Factory Fire—But Will They Spur Similar Change?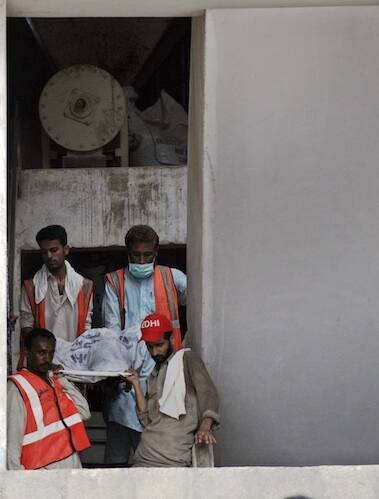 ​"Won't it ever be safe for us to earn our bread?" That was the anguished question of the mother of one of the victims of Manhattan's 1911 Triangle Shirtwaist Factory Fire, quoted in Miriam Finn Scott's famous narrative ​"The Factory Girl's Danger."
The family had hoped for a better life for their daughter, but poverty pushed her to follow her mother onto the factory floor. Then, one spring day in 1911, the girl went to work and did not return. The garment factory went up in flames while horrified crowds watched bodies fly from the upper floors, hitting the pavement as nameless masses of charred flesh and fabric; more than 140 dead altogether, mostly women, many of them teenagers and immigrants.
The question the mother asked, which became the resounding theme of Scott's story, will be asked again today by other mothers, in a different language. About a century after the shock of the Triangle fire spurred major safety reforms in New York and helped catalyze the U.S. labor movement, two catastrophies in Pakistan on Tuesday revealed that similarly dangerous factories still flourish outside of the United States, in the Global South. A massive fire at a textile factory in Karachi (reportedly with ties to the European market) killed more than 250 workers, and a shoe factory in Lahore was also engulfed in flames, killing 25.
In Karachi, workers reportedly also lept from windows; onlookers below could only watch as rescue workers extracted bodies from the concrete inferno. In both incidents, workers were trapped amid the flames, with escape routes blocked. Just as the Triangle workers were sealed inside, VOA reported, authorities admitted the factory ​"was illegally constructed and there was only one exit, with no safety measures or equipment in place to extinguish the fire before it engulfed the entire facility."
Pakistani officials have responded to brewing public outrage by demanding an official probe to examine the causes of the incident and role played by employers and government authorities. Meanwhile activists are pointing to systemic labor abuses, failures of regulators and the complicity of multinational brands that ultimately profit from their products.
Khalid Mahmood of the Pakistan-based Labor Education Foundation responded by describing an epidemic workplace safety crisis and constraints on regulators:
I could imagine the working conditions inside these factories, with very small work spaces for each worker, no proper ventilation system, only one exit, no fire safety equipment and an atmosphere full of chemicals. This is the horrifying situation that still exists in many thousand other small factories in Pakistan's largest cities. Sindh and Punjab are both provinces that have had a ban on the labour inspection of factories until last year.
Mahmood argued that the fires represented a trend of laxity around safety – a shift in working conditions associated with ​"policies of neo-liberal globalization" that ​"have reduced larger, safer workplaces into small factories through contractualisation and sub-contractualisation." Many multinational corporations, he says, are switching to ​"having their products made at these small factories which lack safe working conditions and freedom of association."
After the fire – deemed one of Pakistan's worst-ever industrial disasters – a worker scarred by burn wounds told the New York Times, ​"The owners were very cruel, and very greedy." She explained that she had been forced to ​"misrepresent her working hours and pay" to outside auditors monitoring labor conditions.
Triangle fire reduxes are common in this part of the world. After a blaze at a Bangladesh factory (affiliated with US companies) killed 29 workers in 2010, Charles Kernaghan of the Institute for Global Labour and Human Rights evoked history on Democracy Now! when recounting their desperate final moments: ​"They did just what the workers did at Triangle: they started to go towards the exit. The workers tried to get out the exit, and the flames were so great and the smoke was so dense that they had to retreat … and they tried to go out the fire exits, and the exit doors were locked."
But a transnational movement is emerging to prevent more Triangles. The International Labor Rights Forum (ILRF) for instance has led global ethical consumer campaigns and pressured companies like Wal-Mart to raise labor standards in their production chains.
On the local level, ILRF urges companies and governments to take common-sense measures like enforcing building codes, instituting independent inspections and allowing workers to allowing workers to ​"report on dangers to their health without fear of repercussion." However, says ILRF organizing director Liana Foxvog, there is a lack of will to reform among companies and regulatory authorities. She tells Working In These Times via email:
The brands must uphold their responsibility by adequately compensating the victims and their families and by ensuring preventative measures in their other supplier factories… Through our ongoing work of urging fire and building safety at supplier factories… we've learned that fair pricing, safety training, compliance with building codes, independent inspections, and a positive atmosphere for trade unions are essential ingredients to preventing future similar disasters in the global apparel industry.
The Dickensian industries of the 21st century produce more complex hazards than the occasional catastrophe. Labor advocates report that marginal workers in export sectors often endure cruelly exhausting work schedules, union-busting and sexual abuse.
And underlying the unsafe conditions is the structure of precarious and marginal labor. Across the global south, workers not only receive poverty wages but are denied basic rights to health care, union representation or even a simple bathroom break.
Such conditions applied in the Karachi disaster. Nasir Mansoor, Deputy General Secretary of the National Trade Union Federation of Pakistan, said in a commentary that ​"The majority of the workers were contracted by a third party" and that ​"The factory workers were not allowed to form a union and have collective bargaining rights."
The lack of union power is the most painful historical echo. The Triangle fire occurred after a monumental 11-week strike, during which the women workers campaigned valiantly for decent working conditions and for the right to organize. The bosses granted better wages and hours, but refused to allow a union. The girls eventually returned to an unsafe factory without any real collective power, destined for a tragic collective fate.
The Triangle deaths pushed forward the movement for stronger labor protections in New York. Yet a century later, far from Manhattan, grieving mothers of the new sweatshop workers are still waiting for answers.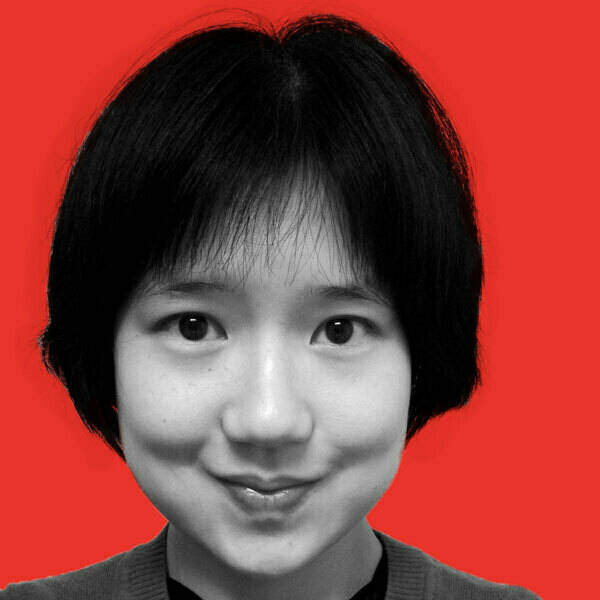 Michelle Chen is a contributing writer at In These Times and The Nation, a contributing editor at Dissent and a co-producer of the ​"Belabored" podcast. She studies history at the CUNY Graduate Center. She tweets at @meeshellchen.