So Pakistan had an election last night, and Musharraf's party got smoked. I'm not really qualified to comment on this, so I'll outsource it to fellow Wolverine Juan Cole. Bottom line, the Pakistani public has demonstrated a dislike of extremism, including religious extremism, awarding a plurality of seats in the national legislature to secular parties and the rest to right-of-center parties, but roundly rejecting the fundamentalists. Read the rest here.
For a limited time: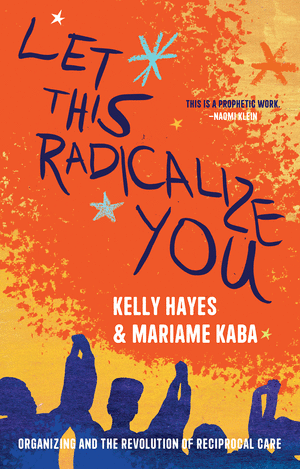 Donate $20 or more to support In These Times and we'll send you a copy of Mariame Kaba's new book, Let This Radicalize You.
Longtime organizers and movement educators Mariame Kaba and Kelly Hayes examine the political lessons of the Covid-19 pandemic, and the convergence of mass protest and mass formations of mutual aid. Featuring insights from a spectrum of experienced organizers, including Sharon Lungo, Carlos Saavedra, Ejeris Dixon, Barbara Ransby, and Ruth Wilson Gilmore and more.
"Kelly Hayes and Mariame Kaba have created a visionary and urgently needed guide to cultivating hope and action in treacherous times." —L.A. Kauffman
Adam Doster
, a contributing editor at In These Times, is a Chicago-based freelance writer and former reporter-blogger for Progress Illinois.