Penny and Me: UNITE HERE Campaigns for Housekeeper To Join Hyatt's Board
In Michael Moore's high­ly praised 1989 doc­u­men­tary, Roger & Me, Gen­er­al Motors CEO Roger Smith famous­ly refused to meet the film­mak­er, who want­ed to dis­cuss the company's role in destroy­ing his home town of Flint, Mich.
But anoth­er sup­pli­cant in the same decade had bet­ter luck. Cathy Young­blood, who worked in a Colum­bus, Ohio, auto plant that GM had threat­ened to close, went to an annu­al share­hold­ers meet­ing on her own ini­tia­tive and asked that the company's exec­u­tives and board mem­bers lis­ten to work­ers at her plant.
Smith agreed. Young­blood escort­ed him around the fac­to­ry for a day to talk with work­ers, and GM held off the clos­ing for five years.
Now Young­blood works in the Hyatt-owned Andaz West Hol­ly­wood hotel. A union mem­ber, she told the sto­ry of Smith at a UNITE HERE gath­er­ing last year. The tale spread swift­ly and inspired a new effort by UNITE HERE: a cam­paign to put Young­blood on Hyatt's board of directors.
What issues should In These Times cov­er in 2013? We want to hear from you. Take our quick poll.
UNITE HERE is call­ing upon the hotel chain to add Young­blood as either a 13th mem­ber of its cor­po­rate board or a ​"liai­son" between hotel work­ers and the board, so that mem­bers can hear direct­ly about how their poli­cies affect work­ers like her. The move is a bid to ampli­fy work­ers' voic­es in what UNITE HERE mem­bers see as a fight against cor­po­rate mis­man­age­ment and abuse of their bod­ies, their dig­ni­ty and their rights. It com­ple­ments the union's edu­ca­tion­al cam­paign about health and safe­ty issues in the hotel chain — ​"Hyatt Hurts" — and its boy­cott of most Hyatts.
All of the UNITE HERE cam­paigns dove­tail upon a sin­gle goal: to pres­sure Hyatt to sign con­tracts with work­ers in line with those of oth­er major hotel chains. Cur­rent­ly, many Hyatt employ­ees are work­ing under con­tracts that have expired, some for as long as five years. Besides health and safe­ty issues and sub­con­tract­ing, the biggest point of con­tention with Hyatt is over the union's right to orga­nize non-union hotel work­ers with­out man­age­ment interference.
Pritzker's antithe­sis
The new cam­paign for a work­er rep­re­sen­ta­tive on the board, dubbed ​"Some­one Like Me" by the union, could eas­i­ly be called ​"Pen­ny and Me."
Bil­lion­aire heiress Pen­ny Pritzk­er, rumored to be Pres­i­dent Obama's pick for Com­merce Sec­re­tary, sits on the board of Hyatt, and the union cal­cu­lates that the Pritzk­er fam­i­ly and allies con­trol 97 per­cent of Hyatt stock. But nei­ther Pen­ny Pritzk­er, nor any oth­er top offi­cials have met with Young­blood. Hyatt's only offi­cial state­ment on the mat­ter said that Young­blood has not fol­lowed prop­er pro­ce­dures to run for the board — even though she is ask­ing the com­pa­ny to expand the board, not try­ing to con­test a seat.
​"They have the pow­er to do it … but they don't want to hear from the peo­ple who do the work in their hotels," Young­blood tell Work­ing In These Times. ​"But we know what needs to be done. … If you own the com­pa­ny, why wouldn't you lis­ten to your most valu­able staff?"
Dressed in a con­ser­v­a­tive blue suit and white top, her hair turn­ing gray, Young­blood, 61, looks and sounds like a board direc­tor. But as an African-Amer­i­can woman with a work his­to­ry as var­ied as it is long, Young­blood pledges to use her voice on behalf of work­ers like her.
​"What would I change?" she asked a crowd of sev­er­al hun­dred hotel work­ers at a Wednes­day night ral­ly in Chica­go. ​"The first thing I'd do is every house­keep­er in every hotel would be allowed to drop rooms imme­di­ate­ly [from their list of assign­ments] if they can't fin­ish or some­thing went wrong. Sec­ond, the busi­ness of hir­ing work­ers part-time under sub­con­trac­tor, that has to end. We want work­ers full-time. The third that I would put in place imme­di­ate­ly: All Hyatt work­ers would have the right to join a union."
Before Young­blood start­ed work­ing for Hyatt three years ago, she spent 13.5 years on the auto assem­bly line and held jobs as a pri­vate house­keep­er, a line work­er in sev­er­al oth­er fac­to­ries, a cler­i­cal work­er, a retail sales clerk, a temp ser­vice work­er, a fast food serv­er and more. In her fifties, after mov­ing to south­ern Cal­i­for­nia, she went back to school while work­ing, earn­ing an asso­ciate degree from a trade school, then a B.A. cum laude in anthro­pol­o­gy and Africana stud­ies at Cal­i­for­nia State Uni­ver­si­ty, Dominguez Hills.
After all this expe­ri­ence, she says, ​"This job doing hotel house­keep­ing is the hard­est job I've done in my life….We work at jobs where at the end of the day every­thing hurts, and you go home and can't even relax."
Shed­ding fear
Most work­ers toil under con­stant fear of man­age­ment, says Young­blood, and ​"fear is par­a­lyz­ing most work­ers." It near­ly par­a­lyzed her, but she fig­ured out how to over­come it, as she explained at the rally.
One day ear­ly in her Hyatt career, when her rent was over­due and she des­per­ate­ly need­ed to keep her job, she was far behind sched­ule because many of her rooms had proved dif­fi­cult to clean. But her super­vi­sor would not cut her work­load, she recalled, even though she had worked through her legal­ly man­dat­ed breaks. ​"I couldn't take it any more. When I spoke up, my knees were shaking."
Her co-work­ers, who often had sim­i­lar dif­fi­cul­ties meet­ing their quo­tas, wit­nessed Young­blood stand up to the super­vi­sor — but rather than join with her, they silent­ly went back to work, one by one. Young­blood went in the bath­room and threw up from fear and ten­sion, then went back to work her­self. But she had real­ized the impor­tance of forg­ing bonds of sol­i­dar­i­ty with co-workers.
​"Hyatt tries many ways to sep­a­rate us — by race, eth­nic­i­ty, and immi­gra­tion sta­tus," she said. ​"I was shocked at how my immi­grant broth­ers and sis­ters were treat­ed. We worked on the same jobs, but they were treat­ed much worse. You know that's not right, and we began to hold con­ver­sa­tions about that. I talked to my house­keep­ing sis­ters, and they reached out to me. Even though we came from dif­fer­ent coun­tries and dif­fer­ent cul­tures, we began to under­stand that we had to stick togeth­er and do something."
Months lat­er, on a pick­et line she found her­self beat­ing a drum to an African beat while a Lati­no work­er drummed a sal­sa rhythm and Asian work­ers in a paper drag­on cos­tume danced along. ​"At that moment, I said, ​"We've got ​'em. We've got Hyatt,'" she said. ​"There were those con­ver­sa­tions that I'd been afraid to take, and they'd been afraid to take, but we final­ly under­stood, ​'We've got power.'"
Means and ends
By law in many Euro­pean coun­tries, work­ers have rep­re­sen­ta­tives on cor­po­rate boards, who often exer­cise great influ­ence. In the Unit­ed States, some cor­po­ra­tions — like Chrysler—have seat­ed union or work­er rep­re­sen­ta­tives on their boards, but usu­al­ly grant them lit­tle influence.
Youngblood's cam­paign may be a long shot: Hyatt has rarely bowed to union pres­sure. But the cam­paign can con­tin­ue to make the case that cor­po­ra­tions them­selves stand to gain by treat­ing work­ers bet­ter and includ­ing them in deci­sions, through both a union and board representation.
Young­blood says Hyatt board mem­bers are act­ing like kids in a school­yard fight by hid­ing behind a pha­lanx of bul­ly lawyers. ​"The time has come," she says, ​"for the board to put on its big boy and big girl pants and hon­est­ly dis­cuss these prob­lems with us."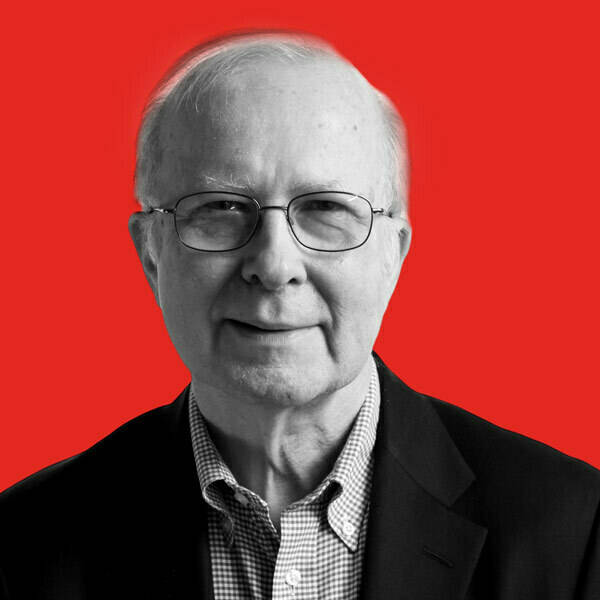 David Moberg, a senior edi­tor of In These Times, has been on the staff of the mag­a­zine since it began pub­lish­ing in 1976. Before join­ing In These Times, he com­plet­ed his work for a Ph.D. in anthro­pol­o­gy at the Uni­ver­si­ty of Chica­go and worked for Newsweek. He has received fel­low­ships from the John D. and Cather­ine T. MacArthur Foun­da­tion and the Nation Insti­tute for research on the new glob­al economy.