Pension Panic Fueled by Anti-Worker Politics?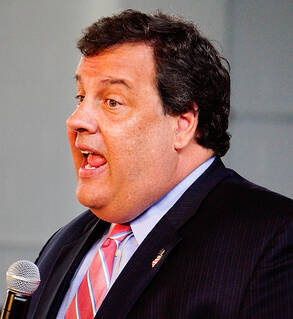 It's a com­mon refrain in local papers: State faces pen­sion fund­ing cri­sis! Retiree ben­e­fits out of con­trol! Pub­lic pen­sions bog down tax­pay­ers! Pen­sion costs seem to loom over so many state and local bud­get bat­tles like a sin­is­ter sword of Damo­cles, a dark reminder of Big Government's tyran­ni­cal profligacy.
Should we pan­ic? Well, accord­ing to a new report by the Pew Cen­ter on the States, 61 cities face a col­lec­tive fis­cal retire­ment bur­den of more than $210 bil­lion, in part because con­sis­tent under­fund­ing of ben­e­fits leaves yawn­ing gaps in long-term cost pro­jec­tions. The report sur­veyed all U.S. cities with pop­u­la­tions over 500,000, along with the most pop­u­lous city in each state. Some cities are doing bet­ter than oth­ers in main­tain­ing funds, but gaps per­sist, accord­ing to Pew's esti­mates for fis­cal years 2007 – 2010, espe­cial­ly in munic­i­pal­i­ties where local gov­ern­ments have lacked the ​"fis­cal dis­ci­pline" to keep up pen­sion fund con­tri­bu­tions – a sit­u­a­tion exac­er­bat­ed by the Great Recession.
But dif­fer­ent polit­i­cal actors have dif­fer­ent motives for express­ing alarm over pen­sion gaps. In some cas­es, dubi­ous­ly cal­cu­lat­ed fig­ures have inflat­ed pub­lic concern.
Some­times, politi­cians frame cost-cut­ting pro­pos­als as if ​"gen­er­ous" ben­e­fits them­selves are the prob­lem, as opposed to offi­cials fail­ing to uphold the com­mit­ments they've made to civ­il servants.
In New Jer­sey, brazen­ly con­ser­v­a­tive Gov­er­nor Chris Christie has pushed through short-term aus­ter­i­ty mea­sures that osten­si­bly shore up pen­sions by shift­ing costs onto ben­e­fi­cia­ries, increas­ing employ­ee con­tri­bu­tions and freez­ing vital cost-of-liv­ing adjust­ments. But the long-term lia­bil­i­ties remained unre­solved. Short­ly after Christie trum­pet­ed his pen­sion fix, the New Jer­sey Star Ledger not­ed that lia­bil­i­ties would spike again after the stop­gap mea­sures petered out, warn­ing, ​"because the state won't be mak­ing full pen­sion pay­ments, the gap will swell again to $58 bil­lion by 2019, accord­ing to the state's estimates."
While such fix­es may be tem­po­rary, they threat­en to bring last­ing pain for labor. After law­mak­ers approved ben­e­fit reform leg­is­la­tion in 2011, the Com­mu­ni­ca­tions Work­ers of Amer­i­ca blast­ed the plan as ​"anti-work­er and anti-union" because it not only attacked ben­e­fits, but con­tained pro­vi­sions that erod­ed unions' col­lec­tive bar­gain­ing rights, poten­tial­ly under­min­ing their lever­age in future con­tract talks.
Pro­pos­als by far-right groups such as Amer­i­cans for Tax Reform, how­ev­er, make Christie's scheme look mod­est. Some pen­sion alarmists have put a nuclear option on the table. Del­i­cate­ly ignor­ing the glob­al chaos unleashed by finan­cial mar­kets in recent years, con­ser­v­a­tive groups have seized pre­cise­ly this moment of cri­sis to push for more depen­dence on the ​"free mar­ket" as a fix for trou­bled pub­lic ben­e­fits systems.
In Louisiana, pen­sion trou­bles have prompt­ed Gov­er­nor Bob­by Jin­dal to move toward dis­man­tling alto­geth­er defined-ben­e­fit pen­sions (which pro­vide sta­ble long-term income in retire­ment) in favor of a more unsta­ble, mar­ket-ori­ent­ed sys­tem of 401(k)-type ben­e­fits. Accord­ing to one actu­ar­i­al analy­sis by the Louisiana State Employ­ees Retire­ment Sys­tem, this reform could back­fire on both pub­lic work­ers and the state, because eli­gi­bil­i­ty restric­tions would make the plan fail to meet a ​"Social Secu­ri­ty equiv­a­len­cy test." Since the cur­rent sys­tem of ben­e­fits effec­tive­ly serves as a replace­ment for Social Secu­ri­ty, a new scheme that falls short of that could ulti­mate­ly heap extra costs on the state.
Oth­er states, includ­ing Cal­i­for­nia, along with some cities, have explored or imple­ment­ed 401(k)-style restruc­tur­ing schemes to replace tra­di­tion­al pensions.
The Pew report does not explic­it­ly endorse 401(k)-type plans as a blan­ket solu­tion but flags it as one poten­tial reform idea. At the same time, Pew researchers point out that health­care costs, not pen­sions, could pose an even larg­er fis­cal bur­den. That health­care fund­ing ​"cliff" rais­es a broad­er debate about the role of the state and employ­ers (which are one and the same in the case of civ­il ser­vants) in pro­vid­ing for work­ers' and retirees' health.
The bot­tom line is that pen­sion reform can be a polit­i­cal Tro­jan horse. The reac­tion to pen­sion crunch­es reflects polit­i­cal pri­or­i­ties that are often hos­tile to work­ers. Across the coun­try, gov­ern­ments have opt­ed to pro­tect their finan­cial com­mit­ments to bond­hold­ers on at the expense of their com­mit­ments to future retirees and unions, who have seen ben­e­fits frozen or sharply cut.
More rea­son­able analy­ses by pro­gres­sive econ­o­mists show that pub­lic-sec­tor ben­e­fits tend to off­set rel­a­tive­ly low wages, so the over­all com­pen­sa­tion pack­age is fair and by no means lav­ish, as right-wingers like Christie sug­gest.
Monique Mor­ris­sey, an econ­o­mist at the labor-ori­ent­ed Eco­nom­ic Pol­i­cy Insti­tute, takes a dif­fer­ent approach than anti-gov­ern­ment politi­cians. In some cas­es, she acknowl­edges, state bud­get prob­lems may require cuts or force rene­go­ti­a­tions in ben­e­fit plans. But in her opin­ion, com­plete­ly aban­don­ing defined-ben­e­fit pen­sions (which are, on bal­ance, a good val­ue for work­ers) is pen­ny­wise and pound fool­ish. ​"With very few excep­tions, all of the cities and states where there are severe prob­lems, it's because the politi­cians for many years have neglect­ed to make the pen­sion pay­ments. And this real­ly does­n't have much to do with the pen­sions or the pub­lic sec­tor work­ers," she tells Work­ing In These Times. ​"It does­n't reflect the pen­sions being too lav­ish or being expen­sive or being unaf­ford­able or any­thing to do with that. What it reflects is sim­ply that this is one way of get­ting around bal­anced bud­get rules. And cer­tain­ly some of these cities that are flagged as hav­ing prob­lems are chron­ic offenders."
Mean­while, pen­sions are going the way of the dinosaur in the pri­vate sec­tor and politi­cians are whip­ping dis­grun­tled cit­i­zens into a bit­ter rage toward civ­il ser­vants who have man­aged to hold onto a mod­icum of hard-earned retire­ment security.
">
Instead of dis­man­tling pub­lic sec­tor ben­e­fits, local gov­ern­ments might address bud­get deficits by, say, mak­ing the tax sys­tem more pro­gres­sive. As with many of the cries of ​"cri­sis" com­ing from the right, the obses­sion over pub­lic pen­sion ​"unsus­tain­abil­i­ty" too often takes a real prob­lem of gov­ern­ments fail­ing to uphold pub­lic promis­es and spins it into a false prob­lem of work­ers sup­pos­ed­ly demand­ing too much.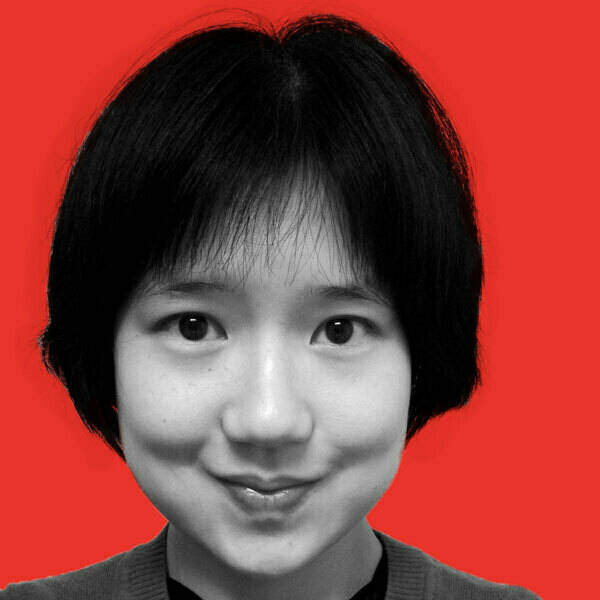 Michelle Chen is a con­tribut­ing writer at In These Times and The Nation, a con­tribut­ing edi­tor at Dis­sent and a co-pro­duc­er of the ​"Bela­bored" pod­cast. She stud­ies his­to­ry at the CUNY Grad­u­ate Cen­ter. She tweets at @meeshellchen.