Paul Kiel at TPM Muckraker passes along the story from The Las Vegas Review-Journal by Steve Tetreault: Daniel Bogden's fate as chief federal prosecutor in Nevada ultimately came down to a 90-second meeting convened shortly before Justice Department officials decided to dismiss him as U.S. attorney in December. A former high level department executive has told congressional investigators that a Justice Department team held a last-minute discussion after Deputy Attorney General Paul McNulty said in an e-mail on Dec. 5 that he was "skittish" about firing Bogden. McNulty; his chief of staff, Keith Elston; Monica Goodling, a senior counsel to Attorney General Alberto Gonzales; and possibly one other official gathered in the office of Kyle Sampson, Gonzales' chief of staff. McNulty said he was concerned about Bogden, 50, getting a job outside government after 16 years at Justice and being able to care for his family. When it was pointed out that Bogden was not married, McNulty withdrew his concern and the conversation ended after about 90 seconds, according to the account gathered by investigators. Bogden was dismissed on Dec. 7. Paul additionally observes: Sampson couldn't say who had put Bogden on the list (even though he was the "keeper of the list") or why. He'd never looked at Bogden's performance, and neither did Alberto Gonzales. The only thing he can remember is that there was "a general feeling among senior staffers at the Justice Department that a 'stronger leader' could be put in Nevada." So he was fired. And then the Justice Department told Congress that he'd been fired for "performance" reasons. All that remained, apparently, was to find out what those were.
For a limited time: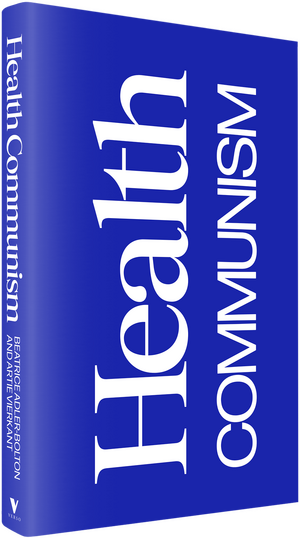 Donate $25 or more to support In These Times and we'll send you a copy of Health Communism.
A searing analysis of health and illness under capitalism from hosts of the hit podcast "Death Panel," Health Communism looks at the grave threat capitalism poses to global public health, and at the rare movements around the world that have successfully challenged the extractive economy of health.
"This is a book you should read before you die, because the ideas synthesized by Adler-Bolton and Vierkant could save our collective lives." –Jon Shaffer