The House may soon vote on leg­is­la­tion that could help lev­el out the eco­nom­ic hier­ar­chy. The ​"Say on Pay" bill, pushed by Finan­cial Ser­vices Chair Bar­ney Frank, wouldn't direct­ly lim­it the astro­nom­i­cal sums award­ed to top exec­u­tives. But it would, in the­o­ry, act as an inter­nal check.
The leg­is­la­tion would enable pub­lic com­pa­ny share­hold­ers to take a non-bind­ing vote on CEO com­pen­sa­tion, which might shame CEOs into lim­it­ing their own pay. But with­out alter­ing the basic dynam­ics of share­hold­ers, cor­po­ra­tions and the broad­er pub­lic, would Say on Pay actu­al­ly change how the cor­po­rate hen house is guarded?
While the pri­vate sec­tor remains large­ly insu­lat­ed from gov­ern­ment inter­fer­ence, share­hold­er activism has emerged as a way to agi­tate for fair­ness inside the bel­ly of the beast. The Respon­si­ble Wealth project (of Unit­ed for a Fair Econ­o­my) cam­paigns each year for var­i­ous share­hold­er res­o­lu­tions advo­cat­ing for Say on Pay policies.
A res­o­lu­tion recent­ly pro­posed by Alcoa share­hold­ers attempts to strad­dle diplo­ma­cy and class warfare:
An Advi­so­ry Vote estab­lish­es an annu­al ref­er­en­dum process for share­hold­ers about senior exec­u­tive com­pen­sa­tion. We believe the results of this vote, com­bined with dia­logue with investors, would pro­vide the board and man­age­ment use­ful infor­ma­tion about share­hold­er views on the company's senior exec­u­tive compensation.
Activist investors have made some inroads on cer­tain issues, such as envi­ron­men­tal respon­si­bil­i­ty and preda­to­ry lend­ing prac­tices. But the process is con­strained by reg­u­la­to­ry restric­tions, not to men­tion a cor­po­rate ethos that is fun­da­men­tal­ly anti­thet­i­cal to altruism.
The Trou­bled Asset Relief Pro­gram illus­trates the chal­lenges of try­ing to polite­ly prod firms to change. The TARP con­tains a Say on Pay pro­vi­sion, along with mea­sures to cap exec­u­tive com­pen­sa­tion and close some tax loopholes.
But so far, the plan has gen­er­al­ly failed to either res­cue the econ­o­my or goad bailed-out firms to be fair­er.
In an analy­sis of the scan­dal over AIG​'s lav­ish bonus­es, Sarah Ander­son and Chuck Collins of the Insti­tute for Pol­i­cy Stud­ies look at the sys­temic fail­ures that grease Wall Street's lucre:
We can't let Con­gress off the hook. They had ample oppor­tu­ni­ty to pre­vent this from hap­pen­ing by putting strict, mea­sur­able lim­its on com­pen­sa­tion in the orig­i­nal bailout plans. Instead they backed down to pres­sure from Trea­sury offi­cials, first in the Bush admin­is­tra­tion and then in the Oba­ma admin­is­tra­tion. Congress's inac­tion on exces­sive com­pen­sa­tion over the past two decades has led to an increase in the gap between CEO and aver­age work­er pay from 41-to‑1 in 1980 to 344-to‑1 in 2007.
More­over, despite reg­u­la­to­ry actions, the gov­ern­ment con­tin­ues to hem­morhage bil­lions each year through cor­po­rate tax loop­holes.
And of course, the TARP stric­tures apply only to those com­pa­nies receiv­ing bailout funds — a group that may soon be shrink­ing as firms rush to pay back the mon­ey and wrig­gle out of fed­er­al oversight.
A ​"ref­er­en­dum" on CEO pay may be an improve­ment on a rub­ber stamp, but non-bind­ing share­hold­er decrees are essen­tial­ly sym­bol­ic. On the oth­er hand, in recent months, the sym­bol­ism of pub­lic out­rage has raised con­scious­ness about a severe mald­is­tri­b­u­tion of wealth. As a tar­get of pitch­fork activism, CEO pay is both a symp­tom and a cause of the cor­ro­sive inequal­i­ty that under­mines the country's finan­cial secu­ri­ty, unrav­els the social safe­ty net, and aggra­vates struc­tur­al racism.
The IPS​'s Work­ing Group on Extreme Inequal­i­ty says that while pub­lic pres­sure can influ­ence indi­vid­ual com­pa­nies, the project of com­bat­ing inequity calls for con­crete com­mand-and-con­trol poli­cies from Washington.
A pos­si­ble start­ing point would be pass­ing the Income Equi­ty Act, which would lim­it exec­u­tive com­pen­sa­tion on a scale rel­a­tive to the low­est-paid work­ers. By set­ting a 25-to‑1 ratio pay ratio (or an over­all cap of $500,000), the leg­is­la­tion indi­rect­ly incen­tivizes com­pa­nies to raise all work­ers' wages together.
In the long run, revers­ing the mas­sive theft of the nation's wealth would require pro­gres­sive tax­a­tion on the rich­est strata.
Cor­po­rate excess isn't iso­lat­ed with­in the con­fines of the board­room; it's enmeshed with insti­tu­tions that keep wealth con­cen­trat­ed with­in an ever-shrink­ing minor­i­ty. Whether they're pass­ing res­o­lu­tions or march­ing on Wall Street, activists won't dis­man­tle inequal­i­ty with­out push­ing to com­pre­hen­sive­ly restruc­ture the way the country's resources are distributed.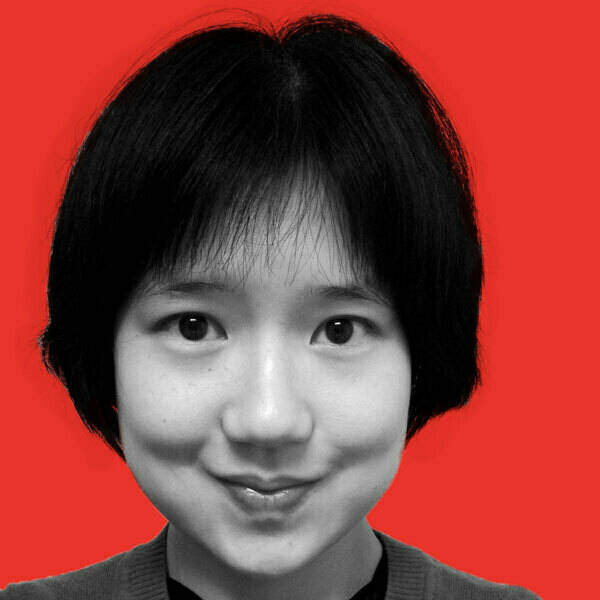 Michelle Chen is a con­tribut­ing writer at In These Times and The Nation, a con­tribut­ing edi­tor at Dis­sent and a co-pro­duc­er of the ​"Bela­bored" pod­cast. She stud­ies his­to­ry at the CUNY Grad­u­ate Cen­ter. She tweets at @meeshellchen.