From U.S. to Philippines, Nurses Mobilize in Typhoon Haiyan's Wake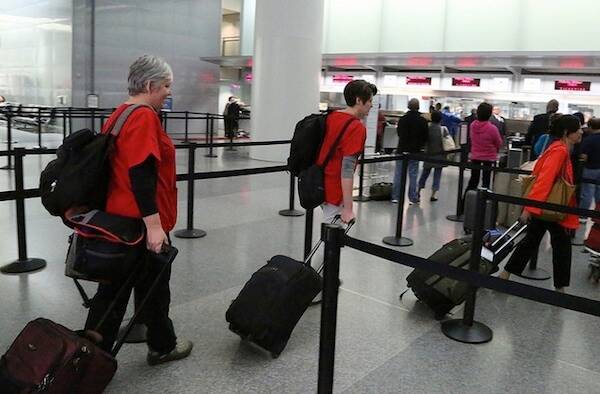 When Typhoon Haiyan made landfall in the Philippines a week ago, the destruction was swift, total and unsparing — showing the disproportionate impact of disasters on poverty-stricken communities of the Global South. The international aid response is still struggling to grapple with the scale of the storm damage.
But it just so happens that many Filipino immigrant workers in the United States are uniquely well-suited to lend a hand in the recovery. The Philippines is a major ​"exporter" of highly skilled nurses and other healthcare workers to the U.S. and other Western nations. There's a long history of transnational cooperation in the Filipino diaspora — the country is supported through a massive network of migrant remittances. And in the U.S., Filipino immigrant workers also have a rich history of activism within the labor movement, forming a key part of many progressive unions, including the National Nurses United (NNU).
Out of this tradition of labor activism and deep diasporic ties comes an initiative by nurses with NNU's Registered Nurse Response Network (RNRN), many of them Filipina, to send a solidarity relief mission to the Phillipines.
Immediately after the typhoon struck, the NNU put out a call to members asking for assistance and received some 1,500 responses from both Filipina and non-Filipina volunteers. The union is now sending an initial team of nurses to the disaster zone to start coordinating a medical response delegation that will ultimately deploy to the disaster zone in collaboration with local partners.
RNRN, first formed in the wake of the deadly Indonesian tsunami of 2004, ran a relief delegations to Haiti after the earthquake, as well as general medical missions to the Philippines and other countries, as a way both to meet emergency nursing care needs in humanitarian missions and to foster international labor solidarity.
The pending mission to the Philippines has special significance for nurses in the Filipino diaspora. Ironically, many of the health workers who went to work abroad in the West to support their families are cut off from loved ones in the storm's aftermath and unable to use their skills to help heal their communities. Together with other fundraising and aid efforts by diaspora groups, the delegation may help some nurses to directly help stave off the health crisis brewing in the wake of the storm.
The U.N. estimates the disaster has affected as many as 11 million people. More than two million need food aid and countless people suffer acute wounds from the flooding or have been left homeless. Yet aid has been hindered by extreme infrastructure gaps and a lack of viable transport and communications networks. Many medical facilities have been wiped out and emergency care has proceeded under primitive conditions, without electricity or clean water.
The nurses who deploy to the Philippines will be filling a pivotal role in the disaster response effort as it moves from first aid toward a more comprehensive emergency relief system, dealing with longer-term illness and injuries and helping stabilize stricken communities. RNRN Director, Bonnie Castillo, says that in light of lessons learned from previous relief projects, such as the haphazard aid efforts in post-earthquake Haiti, U.S. nurses will be careful to complement, not overlap or interfere with the efforts of indigenous health workers and institutions. Rather than the piecemeal response of parachuting into a disaster zone without a long-term plan, Castillo says that, ​"Nurses understand that there's going to be an ongoing need once the cameras are gone and once things settle down, and they really want to contribute to the long haul of rebuilding and ensuring that their families and the country is back on its feet."
The approach of RNRN reflects the ethos of mutual aid, rather than charity, that is at the core of labor-led solidarity-driven relief work. The same sentiment drives progressive diaspora activists who have pushed for a grassroots response to the typhoon outside of conventional humanitarian institutions. Damayan, a New York-based Filipino advocacy group, has urged supporters ​"to send aid directly to pro-people organizations in the Philippines," rather than to mainstream non-profits that are linked to economic and environmental exploitation of the Philippines, which ultimately makes the country more vulnerable to disaster.
On the ground, when U.S. nurses are working shoulder-to-shoulder with local nurses in the Philippines, the hope will be to move local communities toward sustainability and resilience, so that when the next typhoon hits, neighbors will be better able to help each other weather the storm.
Susette Narcoda, a Filipino native and Los Angeles-based hospital nurse who works with RNRN, says that fellow nurses in her home country need more than assistance in the emergency response. They have a relatively weak labor movement and suffer from inadequate wages and chronic unemployment. While the delegation's immediate purpose will be emergency relief, she says, ​"we're trying to help the Philippines through our global connections…. That was the goal, even before this calamity. That's why we form alliances globally with other nurses, so we can advocate better [conditions] for our patients, and training."
If the tragedy of Haiyan has a silver lining, the nurses might embody it — bringing fellow workers and members of the diaspora together to mobilize for twin struggles: healing the acute wounds in the storm's aftermath and nurturing the future of global labor.
Support this work
Reader donations, many as small as just $5, are what fund the work of writers like this—and keep our content free and accessible to everyone. If you support this work, will chip in to help fund it?

It only takes a minute to donate. Click here to make a tax-deductible donation.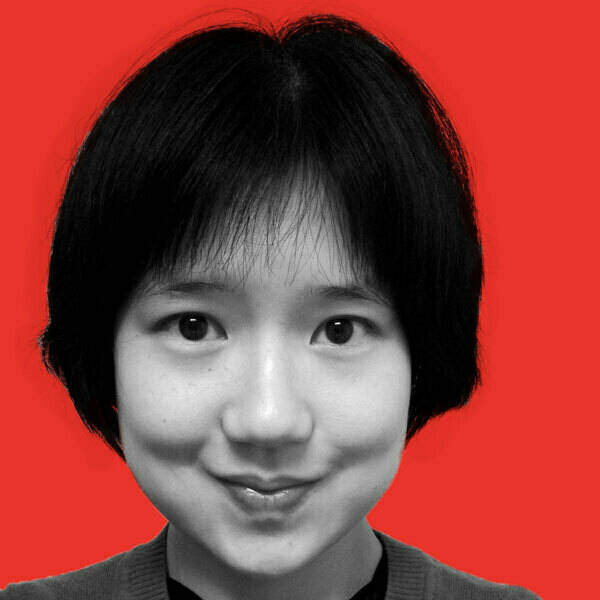 Michelle Chen is a contributing writer at In These Times and The Nation, a contributing editor at Dissent and a co-producer of the ​"Belabored" podcast. She studies history at the CUNY Graduate Center. She tweets at @meeshellchen.
Help support this work
As a reader-supported, nonprofit publication, all of the journalism In These Times produces is made possible by readers like you. If you support this work, will chip in $5 or more to help fund it?