Your Favorite Podcast May Soon Be Union as Gimlet Media Becomes First in the Industry to Organize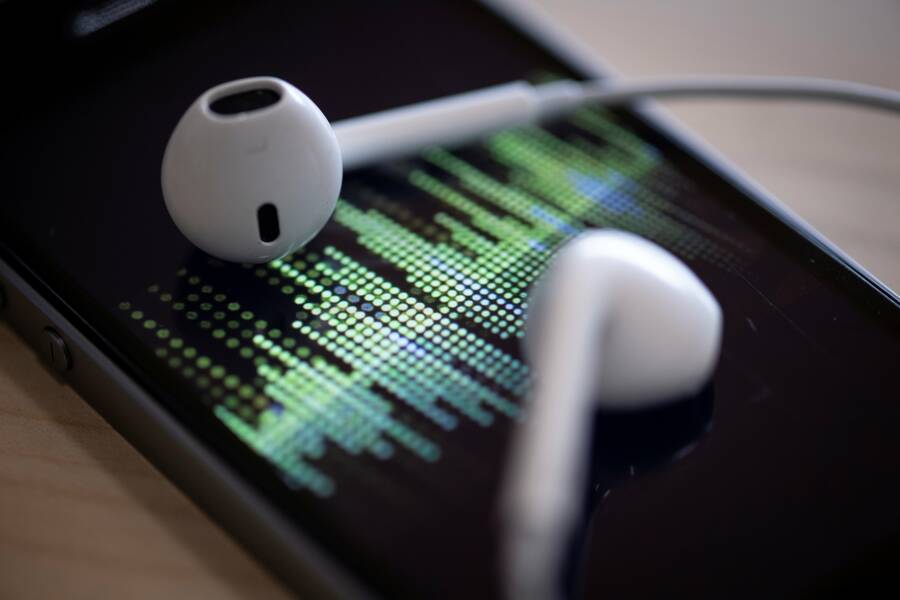 Last week, the 83-mem­ber pro­duc­tion staff of audio media com­pa­ny Gim­let Media announced its union­iza­tion with the Writ­ers Guild of Amer­i­ca, East (WGAE). The move marks the first instance of union­iza­tion at a pod­cast­ing company.
Accord­ing to a state­ment from the Gim­let Union Orga­niz­ing Com­mit­tee, which shep­herd­ed the union dri­ve, the union will con­sist of cre­ative-staff mem­bers includ­ing ​"pro­duc­ers, engi­neers, hosts, edi­tors, and reporters." The union has asked Gim­let man­age­ment, which will not be includ­ed in the union, to vol­un­tar­i­ly rec­og­nize the Guild as its col­lec­tive-bar­gain­ing representative.
Among oth­er goals, the union will seek trans­paren­cy in pay and advance­ment struc­tures, improved pro­tec­tions for con­tract­ed work­ers, ​"con­crete and ambi­tious" diver­si­ty ini­tia­tives, equi­table intel­lec­tu­al-prop­er­ty poli­cies and greater employ­ee involve­ment in com­pa­ny deci­sion-mak­ing processes.
"A lot of peo­ple had been ask­ing man­age­ment about [these issues] for a long time, bring­ing [them] up both pri­vate­ly and pub­licly at all-staff meet­ings," Drew Nelles, a senior pro­duc­er and union orga­niz­ing com­mit­tee mem­ber at Gim­let, told In These Times. ​"We just reached a point where we felt that in order to see the move­ment on those issues that we desired, it was time to start think­ing about col­lec­tive action."
Known for a num­ber of nar­ra­tive pod­casts, includ­ing Start­Up, Reply All, and Crime­town, the ven­ture-cap­i­tal-fund­ed Gim­let has seen expo­nen­tial growth since its 2014 incep­tion. The most recent report­ed fig­ures show that, as of last sum­mer, the com­pa­ny employed over 110 peo­ple.
Amidst this expan­sion, ​"it was just clear that things at the com­pa­ny were chang­ing," Nelles added. ​"There was a group of us who felt that hav­ing some kind of col­lec­tive voice, hav­ing a seat at the table, would make the most sense for the pro­duc­tion-side employ­ees at the com­pa­ny." Nelles said infor­mal talks of union­iza­tion began last sum­mer, and assem­bly of the com­mit­tee fol­lowed in November.
In Feb­ru­ary, dig­i­tal music-stream­ing giant Spo­ti­fy acquired Gim­let, along with pod­cast-pub­lish­ing plat­form Anchor. (Nelles said orga­niz­ing efforts began before the com­mit­tee was aware of acqui­si­tion plans.) The shift in own­er­ship may pose a chal­lenge for the future of the union, as oth­er out­lets such as Fast Com­pa­ny and Vul­ture have not­ed. The tech indus­try has a record of anti-union maneu­ver­ing, and recent col­lec­tive-bar­gain­ing dri­ves at such major tech firms as Tes­la and Ama­zon have been met with hostility.
In response to the union­iza­tion announce­ment, Gim­let told In These Times: ​"We con­firm we have received a for­mal notice from the WGAE union and plan to review. We have noth­ing fur­ther to report at this time." Spo­ti­fy has not respond­ed to In These Times' request for comment.
"We don't know exact­ly what [the future] is going to look like because [the acqui­si­tion] wasn't some­thing that we knew about when we start­ed this effort," Nelles said. ​"But I would say we're all pret­ty confident…I would say, right now, we don't yet have any rea­son to be pes­simistic about a heavy hand com­ing down from the head cor­po­rate office."
Some of this con­fi­dence stems from the prece­dents of oth­er trade unions, which pro­vid­ed guid­ance for the committee's efforts to align with the WGAE. Accord­ing to Nelles, the Gim­let staff is made up of vet­er­ans of pub­lic radio, film, tele­vi­sion and oth­er areas of media that have achieved wide­spread col­lec­tive-bar­gain­ing rep­re­sen­ta­tion, often with the Writ­ers Guild.
Fur­ther bol­ster­ing the union's prospects is a spate of dig­i­tal-news orga­ni­za­tions whose edi­to­r­i­al offices have recent­ly union­ized. Since 2017, Vox Media, Giz­mo­do Media Group, the Huff­in­g­ton Post, Vice Media and oth­er orga­ni­za­tions have secured rep­re­sen­ta­tion under the Writ­ers Guild, while out­lets includ­ing Buz­zFeed, New York Mag­a­zine, and the Los Ange­les Times have union­ized with the News­Guild. What's more, Vox, the Huff­in­g­ton Post, and numer­ous oth­er news out­lets have sig­nif­i­cant pod­cast divi­sions, fur­ther bridg­ing the gap between pod­casts and writ­ten media when it comes to union rep­re­sen­ta­tion. (In 2014, In These Times staff union­ized with the NewsGuild.)
This may also bode well for edi­to­r­i­al con­trac­tors, who are Gim­let-union-eli­gi­ble. Con­tract work­ers were an active part of the orga­niz­ing cam­paign from the begin­ning, Nelles said, with one con­trac­tor serv­ing on the 10-per­son union orga­niz­ing com­mit­tee. Accord­ing to Buz­zFeed News, tem­po­rary work­ers began to nego­ti­ate for more ben­e­fits over the sum­mer. Orga­niz­ing com­mit­tee mem­bers hope these efforts will improve the rights of con­tract work­ers — who are typ­i­cal­ly deprived of ben­e­fits like employ­er-sub­si­dized health­care and paid time off — in the dig­i­tal-media realm.
Whether the union dri­ve sim­i­lar­ly influ­ences Spo­ti­fy work­ers has yet to be seen, but Nelles has seen ​"sup­port­ive chat­ter" on work­place mes­sage boards.
The union still awaits recog­ni­tion from Gim­let man­age­ment, and accord­ing to Nelles, the Writ­ers Guild's and Gimlet's coun­sels are cur­rent­ly in dis­cus­sions. With the union's fate in lim­bo, Nelles' and the orga­niz­ing committee's expec­ta­tions remain high. ​"We're all real­ly excit­ed, and it's been in the works for sev­er­al months, and it's nice to now be able to be pub­lic about it," Nelles said. ​"We're def­i­nite­ly opti­mistic that we will get to recog­ni­tion soon one way or another."
Julianne Tveten
writes about tech­nol­o­gy, labor, and cul­ture, among oth­er top­ics. Her work has appeared in The Nation, Cap­i­tal
&
Main, KPFK Paci­fi­ca Radio, and elsewhere.