One Weird Trick to Slash Your City's Police Budget Right Now
Los Angeles just announced the city is massively cutting its police budget. There has literally never been an easier—or better—time for other cities to follow suit.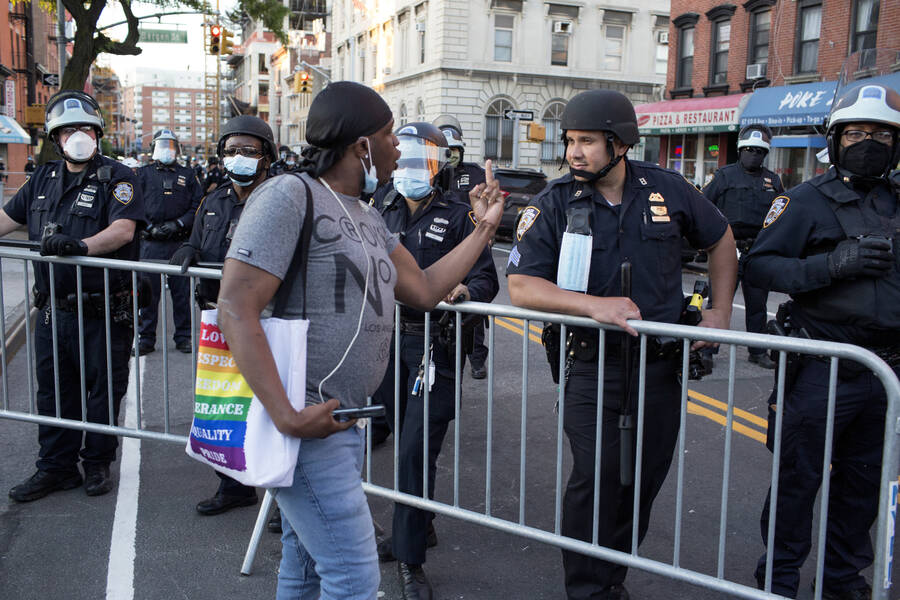 Among the many good ideas for chang­ing the ten­den­cy of U.S. police to bru­tal­ize peo­ple and ruin lives, one stands out as the most direct: Hav­ing few­er police. We've heard much about how polit­i­cal­ly dif­fi­cult it can be for elect­ed offi­cials to cut police depart­ment bud­gets. Well, guess what: it just so hap­pens that every city in Amer­i­ca is now in the midst of a his­toric bud­get cri­sis. There's nev­er been an eas­i­er time to defund the cops!
If a mayor is too scared to admit that they are doing it because cops are bad, they can just blame the coronavirus. Problem solved.
There are a host of pol­i­cy changes that can help make it less like­ly that cit­i­zens will be the sub­ject of abuse from the police. You can impose stricter rules about use of force; you can estab­lish stronger civil­ian review boards to hold police account­able; you can change pro­vi­sions in police union con­tracts that pro­tect bad offi­cers from over­sight. All of these things are fine objec­tives. But noth­ing will do more to stop police vio­lence than sim­ply giv­ing police depart­ments less mon­ey so that there will be few­er police on the streets.
When we have things, they will be used. This is the basic argu­ment against hav­ing a gun in your home — sta­tis­tics show you are more like­ly to be shot if you have one. If you do not have a gun, you will not shoot your­self with that gun, and nobody else will shoot you with it. Like­wise with police. Just as Amer­i­cans are over-incar­cer­at­ed, so too are they over-policed. The entire idea that more police equals more pub­lic safe­ty has always been a myth, and the protests in the streets of Amer­i­ca today are proof of how dead­ly that myth has been. In fact, there is evi­dence that less aggres­sive polic­ing leads to less major crime.
The fact that cut­ting police depart­ment bud­gets can be a strong net good for social jus­tice is not a new insight. Activists across the coun­try have long rec­og­nized this, and many of them are orga­niz­ing to rein in police bud­gets right this moment. They are call­ing to cut police bud­gets in Philadel­phia. They are call­ing to cut police bud­gets in Los Ange­les. They are call­ing to cut police bud­gets in New York City. They are call­ing to cut police bud­gets in Chica­go. Although there is more seri­ous polit­i­cal momen­tum now than ever before to reduce police fund­ing — in L.A., it is actu­al­ly going to hap­pen—it must also be not­ed that even after many decades of promi­nent police killings and protests, state and local spend­ing on police has tripled over the past 40 years.
Even in Demo­c­ra­t­ic-con­trolled cities, mod­ern his­to­ry has been one of police depart­ments accu­mu­lat­ing more fund­ing and pow­er, rather than the oppo­site. Even New York City May­or Bill de Bla­sio, who ran as a police reformer, has found him­self trans­formed into a grov­el­ing police apol­o­gist six years into the job. The most prac­ti­cal ques­tion at hand today is: How do we give these cowed state and local politi­cians the will to cut police bud­gets, when they all seem ter­ri­fied the Big Bad Police Men will be angry with them?
It is impor­tant that the most spine­less and craven Demo­c­ra­t­ic city lead­ers in Amer­i­ca under­stand that right now, at this very moment, is, with­out exag­ger­a­tion, the eas­i­est time in his­to­ry for them to cut police bud­gets. That is true not only because of the thou­sands of peo­ple in the streets of their cities cry­ing out for fun­da­men­tal change, but also for a much sim­pler rea­son: The coro­n­avirus shut­downs, the sub­se­quent freeze of eco­nom­ic activ­i­ty, and the utter fail­ure of Con­gress to pass an ade­quate eco­nom­ic res­cue pack­age means that vir­tu­al­ly every city and state gov­ern­ment in the coun­try is now in the midst of a sud­den, unprece­dent­ed bud­get crisis.
An unpre­dictable nation­al cat­a­stro­phe and our bro­ken fed­er­al gov­ern­ment response are forc­ing cities to cut bil­lions of dol­lars from their bud­gets at the very same time that gar­gan­tu­an cit­i­zen protests are demand­ing the defund­ing of police. The entire thing is real­ly being set up on a tee here. A child could fig­ure this one out. Even Bill de Bla­sio could, on a good day.
Cut the police bud­get to solve the bud­get cri­sis. If a may­or is too scared to admit that they are doing it because cops are bad, they can just blame the coro­n­avirus. Prob­lem solved. Every­one wins! City bud­gets can be bal­anced, cit­i­zens will be at low­er risk of hav­ing their lives upend­ed by racist polic­ing, and politi­cians will be able to momen­tar­i­ly wrig­gle out of a tough spot with­out hav­ing to slash oth­er, legit­i­mate­ly more impor­tant city ser­vices as deeply as they would have otherwise.
There is some­thing quite sat­is­fy­ing in the idea of jiu-jit­su­ing Mitch McConnell's stub­born unwill­ing­ness to save state and local gov­ern­ments into a mass defund­ing of police depart­ments. This is how you use Repub­li­can hatred of all pub­lic ser­vices in ser­vice of the public.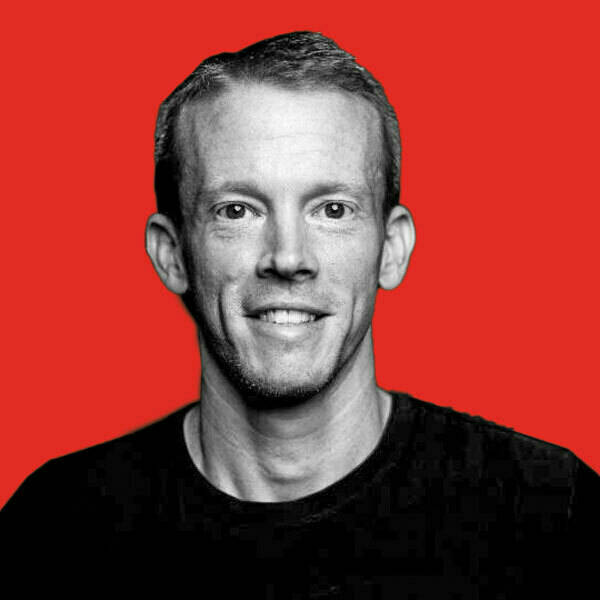 Hamil­ton Nolan is a labor reporter for In These Times. He has spent the past decade writ­ing about labor and pol­i­tics for Gawk­er, Splin­ter, The Guardian, and else­where. You can reach him at Hamilton@​InTheseTimes.​com.