How Sandy Clean-Up Brought Day Laborers Out of the Shadows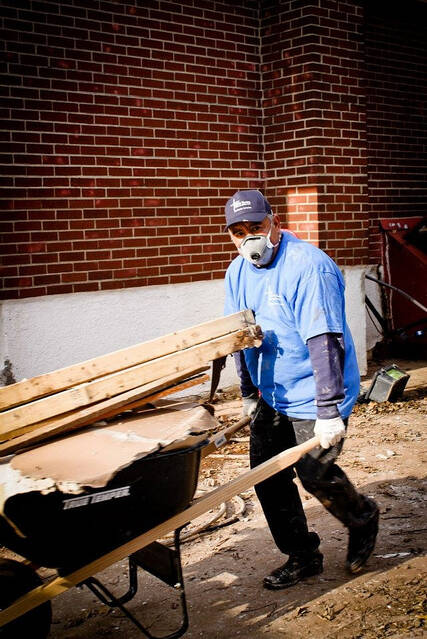 When Sandy hit last Octo­ber, the North­east shore­line seemed to freeze: peo­ple were strand­ed in flood­ed homes, busi­ness­es shut­tered, down­town Man­hat­tan's lights went eeri­ly dark. But the paral­y­sis was­n't total — the area began buzzing imme­di­ate­ly with invis­i­ble work­ers. The day after Sandy was just anoth­er day of hon­est work for the ​"casu­al" man­u­al labor­ers who would spent months clean­ing, gut­ting and rebuild­ing homes and busi­ness­es across the strick­en area, often in gru­el­ing con­di­tions with lit­tle pro­tec­tion from col­laps­ing walls, tox­ic mold and oth­er hazards.
A study pub­lished late last month by researchers with the City Uni­ver­si­ty of New York's Baruch Col­lege reports that after Sandy, many of these day labor­ers — a work­force that is typ­i­cal­ly dom­i­nat­ed by Lati­no immi­grants and con­sid­ered a ​"casu­al" or irreg­u­lar part of the con­struc­tion trade — were unnec­es­sar­i­ly put in harm's way amidst the hap­haz­ard recov­ery process.
Based on inter­views with work­ers and advo­ca­cy groups in New York and sur­round­ing areas, the researchers found that while demand for day labor­ers spiked post-Sandy, work­ing con­di­tions sank even low­er than usu­al. Flood­ed areas were quick­ly awash in con­trac­tors and des­per­ate home­own­ers seek­ing quick, cheap labor to fix their prop­er­ty dam­age, which led to a per­fect storm of risks, rang­ing from injuries and tox­ic expo­sures to wage theft by crooked subcontractors.
The researchers note that many day labor sites belied major safe­ty threats, such as ​"indus­tri­al cleanups involv­ing ware­hous­es that stored phar­ma­ceu­ti­cals and in hos­pi­tals." And in many cas­es, home­own­ers who infor­mal­ly hired day labor­ers for imme­di­ate clean-up did not under­stand the com­plex haz­ards involved with clean-up, demo­li­tion and rebuild­ing, leav­ing work­ers even more vulnerable.
Report co-author Hec­tor Cordero-Guz­man says that although every­day con­di­tions are harsh for day labor­ers, fol­low­ing a nat­ur­al dis­as­ter on the scale of Sandy, the work becomes more hazardous:
There's more poten­tial expo­sure to tox­i­cs, con­t­a­m­i­nat­ed air and water, all kinds of par­ti­cles, poten­tial for elec­tri­cal shocks because of wires [and oth­er dan­ger­ous] dam­age that is not par­tic­u­lar­ly obvi­ous to the eye … which means that they need to have train­ing, to have the right equip­ment, to have the right set of resources and infra­struc­ture to sup­port that work.
More for­mal­ized union con­struc­tion work­ers tend to be equipped with gear, safe­ty train­ing and health­care cov­er­age. But there are gen­er­al­ly few­er pro­tec­tions for low-wage day labor­ers, by virtue of the pre­car­i­ous labor struc­ture that keeps them in the low­est rungs of the trade – short-term, less sta­ble work. And when injuries occur, work­ers tend to avoid seek­ing treat­ment, per­haps wary of a health­care sys­tem that could lead to high costs or run-ins with immi­gra­tion authorities.
For man­u­al labor­ers, there were a few bright spots in Sandy's wake. Despite the heavy risks, the post-storm employ­ment prospects were, to many impov­er­ished work­ers, a wel­come uptick in labor demand. The surge in employ­ment in turn high­light­ed the pres­ence of local work­er cen­ters — broad­ly defined as com­mu­ni­ty-based labor and social-ser­vice groups for work­ers — avail­able to pro­tect work­ers from exploita­tion and injury. Just as many grass­roots post-Sandy vol­un­teer efforts stepped in to fill gaps in the offi­cial dis­as­ter response, work­er cen­ters like the Brook­lyn-based Work­ers Jus­tice Project and Stat­en Island's El Cen­tro del Inmi­grante, along with the advo­ca­cy orga­ni­za­tion Nation­al Day Labor­er Orga­niz­ing Net­work, offered safe­ty and know-your-rights train­ings, with sup­port from city and fed­er­al labor author­i­ties. Many work­ers relied on these cen­ters, accord­ing to the report, as a ​"pri­ma­ry and often only source of train­ings, as employ­ers almost nev­er pro­vid­ed any pro­tec­tive equip­ment or infor­ma­tion on how to pro­tect work­ers, but focused exclu­sive­ly on explain­ing the par­tic­u­lar job they want­ed the work­er to do."
The work­ers cen­ters also run hir­ing halls, as an alter­na­tive to the typ­i­cal method of pick­ing up a job by wait­ing for prospec­tive employ­ers to dri­ve by a des­ig­nat­ed street spot. The hir­ing hall mod­el allows work­ers to gath­er indoors and more for­mal­ly nego­ti­ate job terms, and helps work­ers orga­nize with each oth­er as well.
In addi­tion to con­nect­ing work­ers with advo­cates, Sandy bred sol­i­dar­i­ty between labor and vol­un­teers, as work­ers, many of whom were affect­ed per­son­al­ly by the dis­as­ter, aid­ed with ​"free" relief efforts. As one inter­vie­wee explained, par­tic­i­pat­ing in vol­un­teer relief helped ​"to make our­selves known as the first groups of work­ers that were will­ing to help after Sandy; to make our­selves more vis­i­ble and gain a good rep­u­ta­tion." So work­ers came to be seen as gen­uine­ly invest­ed in the com­mu­ni­ty's recov­ery, rather than out­siders look­ing for work.
The main les­son of Sandy, researchers argue, is that both work­ers and the gov­ern­ment ben­e­fit when there is greater inclu­sion of the day labor sec­tor in dis­as­ter pre­pared­ness plans. And it's crit­i­cal for fed­er­al, city and state author­i­ties to keep up that engage­ment of day labor­ers year-round to pre­vent day-to-day exploita­tion on work­sites. One way to start would be to sup­port the work­er cen­ters, which the researchers say are most­ly still too small and under­fund­ed to meet the sector's needs for com­pre­hen­sive labor protections.
Although Sandy may have prompt­ed the gov­ern­ment to reach out to day labor­ers, Cordero-Guz­man stress­es that emer­gency relief efforts in many cas­es lead employ­ers and reg­u­la­tors to allow boss­es to cut cor­ners, or to ease up on labor reg­u­la­to­ry enforce­ment to ​"cut red tape" and speed rebuild­ing efforts (as when the wage reg­u­la­tions were tem­porar­i­ly sus­pend­ed in the Hur­ri­cane Kat­ri­na recov­ery effort). He says:
In the end, what we may be say­ing is, well let's sus­pend labor reg­u­la­tions and labor laws because it's a time of cri­sis so that more of these poor dis­pos­able immi­grant work­ers can be paid less and be exposed to poten­tial health issues that we may have to live our entire lives with, for basi­cal­ly $100…. I don't buy that, I think we're bet­ter than that. That's why we have a gov­ern­ment and that's why we have dis­as­ter relief agencies.
Day labor­ers are often seen as lim­i­nal, tran­sient work­ers, toil­ing out­side of pub­lic view. But Sandy showed how close­ly con­nect­ed they are with the fate of the com­mu­ni­ties they serve. Now, in the nar­row gap between the wake of the last storm and the onslaught of the next calami­ty, day labor­ers are in dan­ger of being for­got­ten again by the neigh­bor­hoods that they risked every­thing to help rebuild.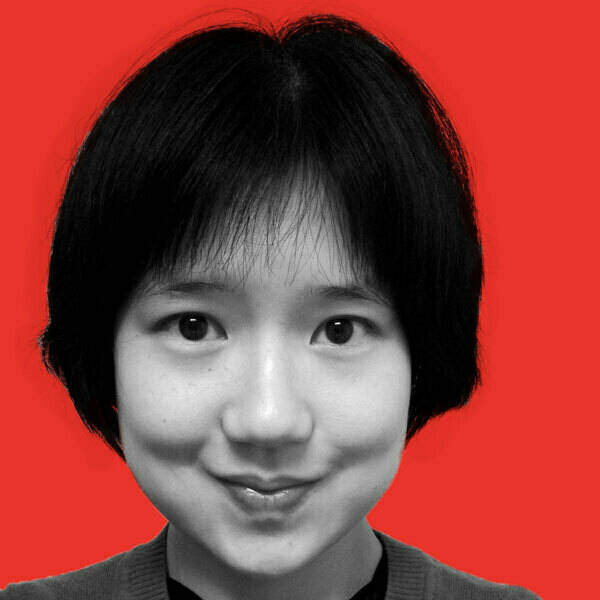 Michelle Chen is a con­tribut­ing writer at In These Times and The Nation, a con­tribut­ing edi­tor at Dis­sent and a co-pro­duc­er of the ​"Bela­bored" pod­cast. She stud­ies his­to­ry at the CUNY Grad­u­ate Cen­ter. She tweets at @meeshellchen.