Rotten and Rat-Infested: The Appalling Food and Healthcare Conditions Facing Inmates in U.S. Prisons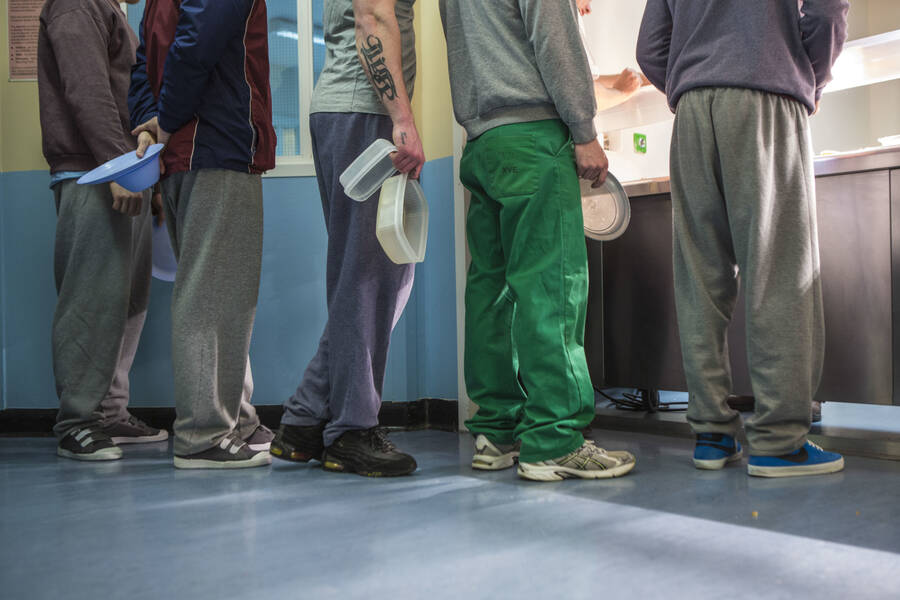 We rarely see what goes on inside of U.S. pris­ons, besides the occa­sion­al reports of riots, sui­cides or cor­rup­tion scan­dals that trick­le out of an oth­er­wise opaque insti­tu­tion. But a new study look­ing into prison con­di­tions nation­wide shines light on the bleak real­i­ty of every­day life behind bars.
The study, con­duct­ed by the Incar­cer­at­ed Work­ers Orga­niz­ing Com­mit­tee (IWOC) — an affil­i­ate of the Indus­tri­al Work­ers of the World and Research Action Coop­er­a­tive — sur­veyed 123 incar­cer­at­ed indi­vid­u­als across 21 states. The major­i­ty of the par­tic­i­pants were from state facil­i­ties, but also includ­ed pris­on­ers from fed­er­al insti­tu­tions and immi­grant deten­tion cen­ters, most­ly from Mis­souri, Texas and California.
The study found that day-to-day life inside of these pris­ons can be grim, marked by harsh, often bor­der­line inhu­mane con­di­tions in the pro­vi­sion of food and health­care, caus­ing inmates both hunger and illness.
"Not for human consumption"
In the vol­un­tary sur­vey, sev­en in ten respon­dents described poor-qual­i­ty food, often with only occa­sion­al serv­ings of fresh veg­eta­bles or fruit. Reports of spoiled and foul food were ram­pant: Some inmates claimed they spot­ted ​"bugs or rocks" in their meals, were pro­vid­ed food that was years past the expi­ra­tion date, or iden­ti­fied ​"food con­tain­ers… labeled not fit for human con­sump­tion." Near­ly two-thirds of respon­dents report­ed that, over the past year, they had been sick­ened by prison food, suf­fer­ing ail­ments includ­ing diar­rhea and food poisoning.
In Mis­souri, one pris­on­er observed dirty facil­i­ties that were lack­ing basic clean­ing sup­plies, with ​"rats and roach­es in the kitchen" and ware­house. A sep­a­rate pris­on­er described a bag labeled ​"ani­mal con­sump­tion only" while anoth­er spot­ted sacks of hot cere­al labeled ​"not for human con­sump­tion" dis­play­ing ​"the pic­ture of the head of a horse."
At a Texas Super­max facil­i­ty, one respon­dent described the rolling food serv­ing carts that deliv­ered rations to sin­gle cells as ​"a breed­ing repos­i­to­ry for cock­roach­es," with filthy trays of mea­ger, foul-smelling or ​"rot­ten" rations that left some pris­on­ers going hun­gry or becom­ing sick.
The report also described pris­on­ers being fed the infa­mous ​"food loaf" — a mys­te­ri­ous con­coc­tion of ​"meat and veg­eta­bles thrown in corn­bread-mix" served in fist-sized baked bricks. One Texas pris­on­er claimed that the loaf is used as a form of nutri­tive pun­ish­ment for inmates who were known to be dis­obe­di­ent. Some respon­dents report­ed that pris­on­ers would even request soli­tary con­fine­ment rather than being forced to eat the bricks.
Oth­er pris­on­ers said they were sys­tem­at­i­cal­ly deprived of food. About eight in ten sur­veyed were ​"denied meals or giv­en too lit­tle food in the last year," some­times puni­tive­ly or out of prison management's cost con­cerns. One Texas pris­on­er explained: ​"Dai­ly por­tions are small­er due to Captain's orders sav­ing mon­ey." Anoth­er in Mis­souri said inmates had two min­utes ​"to exit the wing for chow. If you are lat­er than 2 mins no chow!"'
Although around half of respon­dents report­ed spe­cial dietary needs, two-thirds said their requests had been reject­ed. Veg­an or veg­e­tar­i­an dietary rules were ignored while oth­ers were denied reli­gious accom­mo­da­tions, such as halal diets — with bureau­crat­ic obsta­cles such as being ​"told to resub­mit the paper­work" just to receive the appro­pri­ate diet. One Texas pris­on­er claimed that in response to com­plaints, ​"they tell us not to eat it and keep serv­ing it to oth­er inmates. The food has sent me to the free world hos­pi­tal twice!!"
"I aint sick enough.'"
Of course, free-world hos­pi­tals are a lux­u­ry that incar­cer­at­ed peo­ple are rarely afford­ed. The sur­vey also depict­ed a chron­i­cal­ly sub­stan­dard state of in-prison health services.
A respon­dent in Alaba­ma recount­ed delib­er­ate denial of care for a blood pres­sure prob­lem: ​"I told them I was hav­ing prob­lems see­ing and it felt like my blood pres­sure was to high. I showed them under my eyes and how black my left eye had turned, also my feet and legs were swollen. They told me to go back to my dorm that was last July."
Oth­ers report­ed denial of rou­tine treat­ments, such as flu med­ica­tion, an MRI for arthri­tis or fin­gers gone crooked from an untreat­ed injury. Sev­er­al report­ed a lack of appro­pri­ate care for Hepati­tis C, includ­ing a Cal­i­for­nia inmate being told ​"It cost to much and I aint sick enough.'"
The study also high­lights a grow­ing nation­wide trend of cor­rec­tion­al ser­vice pri­va­ti­za­tion. Out­sourc­ing ser­vices such as food pro­vi­sion and med­ical care to com­mer­cial con­trac­tors has become a stan­dard way for pris­ons to shift man­age­ment of incar­cer­a­tion to the pri­vate sec­tor and effec­tive­ly dereg­u­late pub­lic ser­vices, rang­ing from main­te­nance and secu­ri­ty staff to full-scale facil­i­ties management.
There is typ­i­cal­ly lit­tle pub­lic trans­paren­cy in com­mer­cial con­tract­ing arrange­ments, and even more so for the pris­on­ers sub­ject­ed to them. Although the exact extent of pri­va­ti­za­tion was unclear from the sur­vey, most respon­dents did not know who was sup­ply­ing their food. About a sixth iden­ti­fied Ara­mark as their prison's food ser­vice provider. Ara­mark, one of the major play­ers in the indus­try, is noto­ri­ous for abuse and dys­func­tion­al man­age­ment. Michi­gan, for exam­ple, recent­ly moved to can­cel part­ner­ships with Ara­mark and anoth­er large con­trac­tor, Trin­i­ty, fol­low­ing reports of ​"food short­ages," unsan­i­tary con­di­tions, ​"smug­gling" and mal­treat­ment by staff.
Across state and fed­er­al prison sys­tems, includ­ing immi­gra­tion deten­tion, pri­va­ti­za­tion of ser­vices and man­age­ment has been linked to pat­terns of abuse, mas­sive waste and chron­ic recidi­vism. Although most state and fed­er­al pris­on­ers are held in gov­ern­ment-owned facil­i­ties, pri­vate con­tract­ing fuels every facet of the carcer­al state, from drug treat­ment to inmate phone ser­vices. Incom­pe­tent or over­ly cost­ly ser­vices often aggra­vate the stres­sors that feed mass incar­cer­a­tion. For many inmates, the high costs of fam­i­ly phone calls and vis­i­ta­tion desta­bi­lize social net­works they need to pre­vent recidi­vism fol­low­ing their release. And the sheer prof­it motive of per­pet­u­at­ing the pun­ish­ment indus­try dri­ves the harsh crim­i­nal jus­tice poli­cies that pro­mote mass incarceration.
In recent months, under the Trump admin­is­tra­tion—which embraces the neolib­er­al ethos of mass pri­va­ti­za­tion and pub­lic dis­in­vest­ment of gov­ern­ment ser­vices — the pri­vate prison busi­ness has seen renewed invest­ment and soar­ing stock prices.
Fight­ing for freedom
In the short term, the report's authors rec­om­mend ​"true invest­ment in pos­i­tive reha­bil­i­ta­tion" that ​"would pro­vide qual­i­ty food and health care that val­ues pris­on­ers' lives." Longer term, the IWOC advo­cates mass decarcer­a­tion and, ulti­mate­ly, prison abo­li­tion. For the hun­dreds of thou­sands of Amer­i­cans stream­ing through jails, deten­tion cen­ters and pris­ons each year, how­ev­er, effec­tive­ly chal­leng­ing the sys­tem of mass incar­cer­a­tion will come down to gen­er­at­ing orga­nized grass­roots pres­sure from all sides.
Accord­ing to Bri­an­na Per­il, an orga­niz­er with the IWOC, in mass pris­on­er upris­ings such as the recent wave of hunger and labor strikes in state and pri­vate facil­i­ties, ​"We have seen pos­i­tive changes occur when pris­on­ers can over­come their dif­fer­ences and work togeth­er toward com­mon goals." But with incar­cer­a­tion embed­ded in the nation's social infra­struc­ture, ​"It is going to take all of us, inside the pris­ons and out, work­ing togeth­er to cre­ate a world where pris­ons are not need­ed so that we may pre­vent the abu­sive act of lock­ing humans in cages first, and there­by pre­vent the abuse and tor­ture that nat­u­ral­ly arise as a result."
Such dire prison con­di­tions beg the ques­tion: How sick is ​"sick enough" to com­pel sys­temic change? The report illu­mi­nates the depth of bru­tal­i­ty that is entrenched in the crim­i­nal jus­tice sys­tem, and the extent to which the oppres­sive cli­mate of prison life is sim­ply seen as banal and appro­pri­ate for main­tain­ing ​"law and order." For the impris­oned — the nation's most insti­tu­tion­al­ized pop­u­la­tion, and its most dis­en­fran­chised — the silent indig­ni­ties of dai­ly life behind bars nev­er seems quite ​"sick enough" to alarm soci­ety's col­lec­tive con­science; it's just pun­ish­ment tak­ing its course.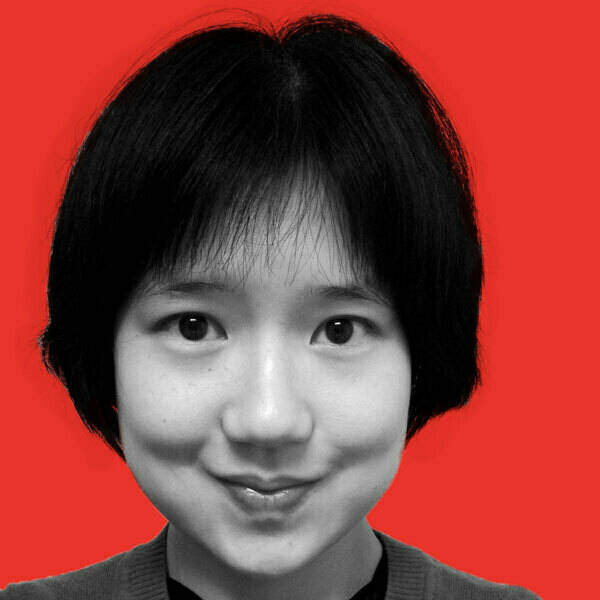 Michelle Chen is a con­tribut­ing writer at In These Times and The Nation, a con­tribut­ing edi­tor at Dis­sent and a co-pro­duc­er of the ​"Bela­bored" pod­cast. She stud­ies his­to­ry at the CUNY Grad­u­ate Cen­ter. She tweets at @meeshellchen.