Protesters Tell It On the Mountain in Coal Country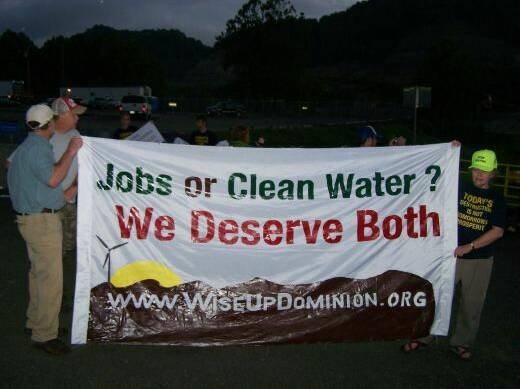 Reader donations, many as small as just $1, have kept In These Times publishing for 45 years. Once you've finished reading, please consider making a tax-deductible donation to support this work.
Coal River Mountain in West Virginia is rumbling. Last week's Mountaintop Removal Day of Action unleashed a wave of protests around the country, with activists demanding that the Obama administration halt the coal industry's pillage of Appalachia and foster the development of renewable energy.
Since the area has been designated as a potentially huge wind power resource, Coal River Mountain occupies a critical pivot point in the transformation of the country's energy infrastructure — as well as an economic crossroads for workers in a deeply impoverished region.
While demonstrations have pushed people into the streets, into treetops and behind bars in recent weeks, Massey Energy (recently the target of an employment discrimination lawsuit) has continued to blast through the region's fragile landscape, reports Jeff Biggers at HuffPo.
Activists want the EPA to block the company's mountaintop removal plans, following the agency's recent intervention against a similar project slated for Spruce Mine in West Virginia. Environmental groups are also pressuring the administration to take bolder action to undo Bush-era policies that encourage mountaintop mining pollution.

As we've reported before, strip-mining mountains to feed the country's coal addiction has outraged environmentalists, but posed a sharp dilemma for workers whose livelihoods are entwined with the industry.

In an AP report on a public hearing in Kentucky about ending mountaintop removal, one miner voiced a common concern: ​"It's going to put a lot of people out work," said Junie Halcomb. ​"We can't survive without coal money."

But outside the threat of climate change, the mining industry has long littered coal country with environmental hazards, from dangerous working conditions to poisoned lungs.
According a new Government Accountability Office report, the federal claims process for black-lung health compensation is fraught with legal and bureaucratic obstacles, and last year, ​"most claims (87 percent) were initially denied. Few claimants are able to prove they meet all of the program's eligibility requirements."

While the miners' union has purported to defend its members by dithering on mountaintop removal, some advocates say workers are being led into the wrong battle. In a recent commentary in the Herald-Dispatch, Terry and Wilma Steele, local activists in West Virginia's mine community, argued:
What the [United Mine Workers of America] had better realize is that some of its strongest union men are fighting with the environmentalists against [mountaintop removal]. These miners, like this writer, have lived and worked all their lives in W. Va. We have watched the deep mines close; MTR mines take our jobs, our land and our union. More recently, we watched the muddy flood waters pour off these sites, as it took roads and homes. Just a few MTR mines chained the union to the real enemy.
At a community forum in Wise County, Virginia, coordinated by the grassroots media project Appalshop, project director Tom Hansell tried to reorient the debate toward economic empowerment through environmental consciousness:
…the political and economic momentum behind the power plant is powerful enough to frame the debate in terms of jobs versus environment. This resulted in a highly polarized community setting. To begin the process of healing, I want to change the conversation from ​"which side are you on" to ​"what do you imagine for the future?"
A study issued by Coal River Wind on the community's wind power potential presents two divergent pathways into the country's energy future:
The benefits of mountaintop removal mining would end after 17 years when the mining ends, but the costs of mountaintop removal mining are projected to continue due to the expected deaths and illnesses caused by the coal mining. In contrast, the benefits from the wind scenarios continue indefinitely.
Fighting the mining moguls is an uphill battle, but as the ecological toll grows more apparent, labor and environmental groups may finally find common ground in reclaiming Appalachia from the fossil fuel industry.
Massey may have the money and political clout to move mountains. But the challenge of shifting America's energy system is drumming up a deeper mass movement.
Your donation makes In These Times possible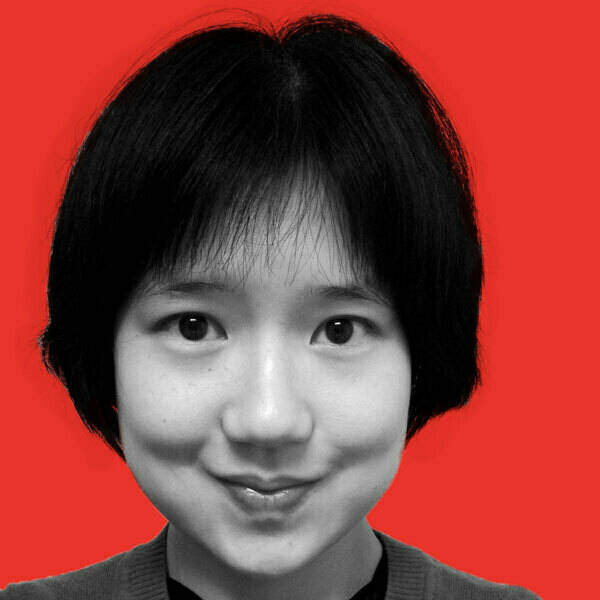 Michelle Chen is a contributing writer at In These Times and The Nation, a contributing editor at Dissent and a co-producer of the ​"Belabored" podcast. She studies history at the CUNY Graduate Center. She tweets at @meeshellchen.