Barack Hus­sein Oba­ma was elect­ed the 44th pres­i­dent of the Unit­ed States on Nov. 4.
The election of a black president was considered so unlikely that it seemed silly to contemplate. I never thought it would happen in my lifetime.
What was once a dis­tant pos­si­bil­i­ty – and an auda­cious hope – has become an extra­or­di­nary fact. The elec­tion of a black pres­i­dent was con­sid­ered so unlike­ly that it seemed sil­ly to even con­tem­plate. I nev­er thought it would hap­pen in my lifetime.
When CNN announced Oba­ma had won, tears unex­pect­ed­ly welled in my eyes. The elec­tion of the nation's first black pres­i­dent struck some deep psy­chic chord.
But out­side of my psy­che, a Pres­i­dent Oba­ma has many mean­ings – some con­tra­dic­to­ry. I feel strong pride that such a tal­ent­ed black Amer­i­can has accom­plished such a tow­er­ing feat against such over­whelm­ing odds.
I am proud Obama's team mount­ed an inno­v­a­tive 21st cen­tu­ry cam­paign that left many of us scratch­ing our heads in 20th cen­tu­ry bemusement.
I feel pride that this nation is mak­ing bold steps to atone for its orig­i­nal sin. That theme also res­onates with many black civ­il rights activists. Some have likened Obama's elec­tion to the peri­od dur­ing the Eman­ci­pa­tion Procla­ma­tion, and sev­er­al civ­il rights groups orga­nized so-called ​"Eman­ci­pa­tion Watch" gath­er­ings to mon­i­tor elec­tion results.
The notion that this elec­tion is a sym­bol of racial redemp­tion is par­tic­u­lar­ly strik­ing. African Amer­i­cans have been vir­tu­al­ly lock­step in their sup­port for Illi­nois' junior sen­a­tor, after the Iowa pri­ma­ry proved that a black can­di­date could attract white votes.
Black elect­ed offi­cials who since opposed Oba­ma faced intense pub­lic crit­i­cism. Con­stituent dis­con­tent even forced Rep. John Lewis (D‑Ga.) – a civ­il rights icon – to with­draw his sup­port from pri­ma­ry can­di­date Sen. Hillary Clin­ton (D‑N.Y.) and throw his sup­port to Obama.
This was a vivid exam­ple of how Obama's elec­toral aspi­ra­tions have inter­rupt­ed the civ­il rights nar­ra­tive that for so long has defined black America's tra­jec­to­ry. Today, the African-Amer­i­can com­mu­ni­ty seems to find more val­ue in the racial sym­bol­ism of an Oba­ma pres­i­den­cy than in adher­ing to pre­vi­ous allegiances.
Charles John­son, author of the award-win­ning nov­el Mid­dle Pas­sage and pro­fes­sor of Eng­lish at Wash­ing­ton Uni­ver­si­ty, writes that black Amer­i­cans need anoth­er nar­ra­tive. In The Amer­i­can Schol­ar mag­a­zine, John­son argues in a recent cov­er sto­ry that ​"a new cen­tu­ry calls for new sto­ries ground­ed in the present, leav­ing behind the painful his­to­ry of slav­ery and its consequences."
That his­to­ry is one of racial vic­tim­iza­tion that begins in slav­ery, con­tin­ues through the Jim Crow and the Civ­il Rights eras, and per­sists into the 21st cen­tu­ry. John­son argues that this sto­ry no longer describes the lives of African Amer­i­cans that increas­ing­ly are sto­ries of suc­cess and accom­plish­ment, per­haps best sym­bol­ized by Obama's ascent.
John­son makes a more sophis­ti­cat­ed argu­ment that gov­ern­ment efforts to redress the wounds of slav­ery and Jim Crow are now anti­quat­ed. He writes, ​"It sim­ply is no longer the case that the essence of black Amer­i­can life is racial vic­tim­iza­tion and dis­en­fran­chise­ment … a des­tiny based on col­or in which the mean­ing of one's life is thing-hood, cre­at­ed even before one is born."
Even as Oba­ma reached new vot­ers, anti-affir­ma­tive action ref­er­en­da passed in Nebras­ka and bare­ly lost in Col­orado. Sim­i­lar mea­sures have passed in four oth­er states.
That brings me to the con­tra­dic­to­ry feel­ings I have about Obama's elec­tion. For some, his tri­umph will stand in lieu of con­tin­u­ing efforts to nar­row the widen­ing gap between white and black Amer­i­cans in vir­tu­al­ly every index of social well being. To put it sim­ply: black Amer­i­ca is not doing well.
Our pecu­liar polit­i­cal cal­cu­lus pre­vent­ed can­di­date Oba­ma from can­did­ly address­ing issues of racial jus­tice dur­ing the cam­paign. Any hint of racial griev­ance com­ing from a black can­di­date could have pro­voked a white elec­toral back­lash, and the Oba­ma team assid­u­ous­ly avoid­ed that possibility.
But Oba­ma is no longer just a sym­bol of black America's racial aspi­ra­tions. The African-Amer­i­can can­di­date may not have been free to speak about the incar­cer­a­tion epi­dem­ic among black youth, or the enor­mous col­lat­er­al dam­age of the war on drugs, but Pres­i­dent Oba­ma must be held account­able for poli­cies that exac­er­bate those problems.
The sheer nov­el­ty of his sta­tus as the first black pres­i­dent prob­a­bly will give him a long polit­i­cal hon­ey­moon in the African-Amer­i­can com­mu­ni­ty. How­ev­er, when those first argu­ments inevitably begin, this peri­od of tear-stained joy will gain a glow of nostalgia.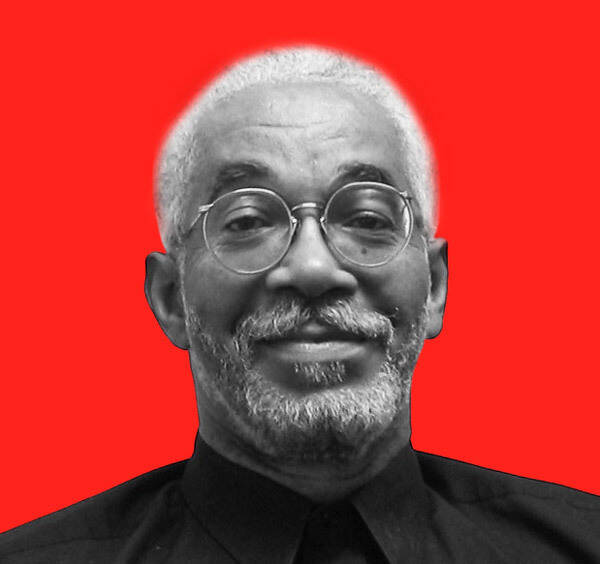 Sal­im Muwakkil
is a senior edi­tor of
In These Times
, where he has worked since
1983
. He is the host of The
Sal­im Muwakkil
show on WVON, Chicago's his­toric black radio sta­tion, and he wrote the text for the book
HAROLD: Pho­tographs from the Harold Wash­ing­ton Years
.