Psychonesia
Mass murderers reenact their crimes for fun in Joshua Oppenheimer's new documentary, The Act of Killing.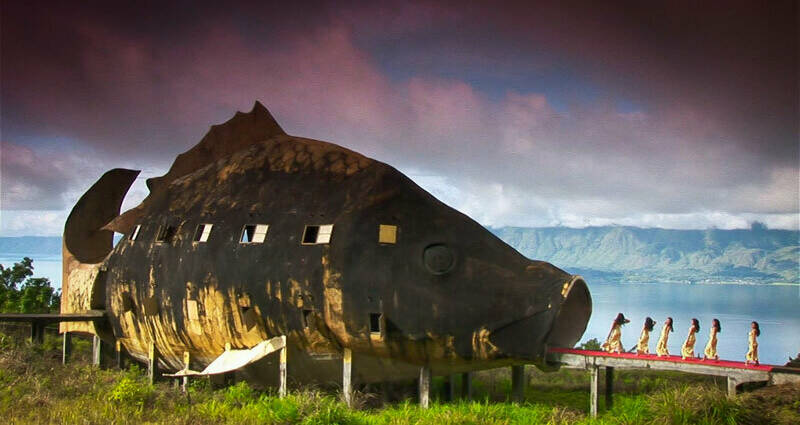 The Act of Killing is a com­plete­ly new order of eye-pop­ping, fore­head-slap­ping doc­u­men­tary. There's nev­er been a film quite like it, and the rea­sons are twofold: One, film­mak­er Joshua Oppen­heimer approach­es his sub­ject mat­ter — Indone­sia, its mili­tia cul­ture and its recent his­to­ry — with wild inven­tive­ness, allow­ing his sub­jects to be co-cre­ators in the process, with star­tling and sur­re­al results. Two, Indone­sia itself. What­ev­er you may know about it from NPR or the New York Times won't pre­pare you for what you see here of the country's blood-soaked dementia.
Oppenheimer recognizes immediately the self-glorifying aspects of the culture and the native love of American movies, and from the outset invites his blithely life-loving subjects to help shape the film by literally reenacting scenes of torture and mass murder for the camera.
The aging mani­acs we meet are vet­er­ans of the mid-'60s unrest that first saw a failed coup attempt pre­cip­i­tate the top­pling of Pres­i­dent Sukarno, and then an anti-com­mu­nist back­lash that swept through the islands and gave ad hoc mili­tias free reign to mur­der any­one sus­pect­ed of left­ish lean­ings. Today, Indone­sia is a bustling and cor­rupt klep­toc­ra­cy, and its mili­tias sur­vive as pop­u­lar and pow­er­ful pub­lic insti­tu­tions. The men who run them get in front of Oppenheimer's cam­era (as well as on nation­al TV) and proud­ly crow about how many peo­ple they ​"bru­tal­ly" killed. (The film puts it at more than a mil­lion.) Behead­ings, drown­ings, sys­tem­at­ic stran­gu­la­tions — these famous codgers remain ​"gang­sters," an Indone­sian use of the term that they say trans­lates in Eng­lish to ​"free men." The nation's entire secu­ri­ty infra­struc­ture, pro­tect­ing its indus­tries and gov­ern­ment and emit­ting non­stop pro­pa­gan­da, is found­ed on reser­voirs of blood, and is still run like the Mob.
But Oppen­heimer doesn't stop there. He rec­og­nizes imme­di­ate­ly the self-glo­ri­fy­ing aspects of the cul­ture and the native love of Amer­i­can movies, and from the out­set invites his blithe­ly life-lov­ing sub­jects to help shape the film by lit­er­al­ly reen­act­ing scenes of tor­ture and mass mur­der for the cam­era. Para­mil­i­tary leg­ends Anwar Con­go (who dyes his white hair black, so as to resem­ble his younger self), Adi Zuk­ladry and Her­man Koto ​"play" them­selves in their youth­ful butcher­ing days but also start play­ing vic­tims, too, cov­ered in clum­sy gore makeup.
Rec­ol­lec­tions fre­quent­ly dis­rupt the scenes, which are some­times faith­ful to the mem­o­ries of mas­sacres and sieges, and some­times movie-genre fan­ci­ful. The killers cri­tique their own per­for­mances after­wards, often ask­ing for a reshoot. Using a local TV stu­dio, Oppen­heimer films them in a vari­ety of styles: There's a full-on noir episode, with fedo­ras and silk suits, and even a West­ern, visu­al­ized like a campy mix of Ser­gio Leone and John Waters. Koto, a vast and vain pig of a man, packs him­self into sequined night­club drag at every oppor­tu­ni­ty, and Oppen­heimer ris­es to the occa­sion, pep­per­ing the film with lurid­ly col­ored sub-Bol­ly­wood dance num­bers that, giv­en the con­text, make your jaw drop.
In a film focused on death squad cut­throats and not their vic­tims, Con­go and his cohort become the movie stars they always felt they should be. But of course, out­side of their pro­pa­gan­dized bell jar, the play­act­ing hijinks are a ter­ri­fy­ing absur­di­ty. No won­der both Wern­er Her­zog and Errol Mor­ris stepped up as exec­u­tive pro­duc­ers to make sure this wild doc­u­ment made it into Amer­i­can the­aters. There is a tra­di­tion here — Oppen­heimer is clear­ly walk­ing the less-trav­eled path of pio­neer­ing ethno­graph­ic film­mak­er Jean Rouch, who as ear­ly as 1958's Moi, un Noir was cri­tiquing post-colo­nial inequity by let­ting African work­ers ​"con­trol" his films' sto­ries and thrusts.
But what Oppen­heimer has come up with is alto­geth­er dif­fer­ent: a wide-eyed plunge into the lega­cy of total­i­tar­i­an blood­shed that's just as fan­tas­ti­cal­ly obliv­i­ous and self-obsessed as Hol­ly­wood itself. The Act of Killing is nev­er less than styl­is­ti­cal­ly self-con­scious — a late and lav­ish reen­act­ment of the burn­ing of a vil­lage is sud­den­ly shot by Oppen­heimer in grit­ty, camp-free terms, and the impact is chill­ing. Redefin­ing cog­ni­tive dis­so­nance for the new cen­tu­ry, the movie is a polit­i­cal high-wire act, with more than half of its crew (includ­ing a co-direc­tor) list­ed as ​"Anony­mous" in the cred­its. Report­ed­ly, its release in Indone­sia is ignit­ing a cul­tur­al demand for rehis­tori­ciza­tion and jus­tice. Else­where, what the film says about movies, self-decep­tion, and com­mon mass blood­let­ting should mere­ly steal our sleep.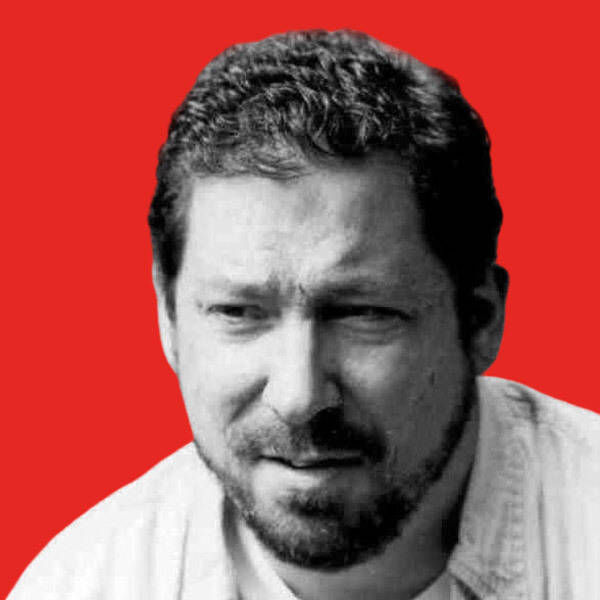 Michael Atkin­son
is a film review­er for
In These Times.
He has writ­ten or edit­ed many books, includ­ing
Exile Cin­e­ma: Film­mak­ers at Work Beyond Hol­ly­wood
(
2008
) and the mys­tery nov­els
Hem­ing­way Dead­lights
(
2009
) and
Hem­ing­way Cut­throat
(
2010
). He blogs at
Zero For Con­duct
.