Upstream Color Reinvents Cinema
We've seen the future of film, and it's incomprehensible.
I could look ahead and claim that Shane Carruth's Upstream Col­or might just be the Amer­i­can art­house film of the year — if in fact I could tell you with any cer­tain­ty what exact­ly it is. There's nev­er quite been anoth­er film like it, which may or may not be good news to you, depend­ing upon how sat­is­fied or starved you feel these days by the state of our nation­al cinema.
What Carruth seems to have done here is reinvent movies as a delivery system for narrative mystery instead of narrative data. What we see, we see in fragments, gorgeously shot but elusive, as though we are passing in and out of consciousness.
Amer­i­can movies seem to be endur­ing a death spi­ral of uno­rig­i­nal­i­ty and emp­ty CGI sen­sa­tion­al­ism, due to the sim­ple fact that films have become too expen­sive to make, sell and exhib­it. The stu­dios make Ice Age sequels and teen vam­pire sagas and giant robot fan­tasies because they're forced to. Noth­ing else will reli­ably turn a prof­it. Fran­cis Ford Cop­po­la pre­dict­ed this would hap­pen, years ago, and proph­e­sied that even­tu­al­ly the next advance­ment in the art of film would be made by a teenage girl with a video cam­era in her bedroom.
He was right — the sal­va­tion of the art form, at least in this coun­try, where the indus­try receives no state fund­ing to speak of, rests with the resource­ful indie ama­teur, the wingnut rene­gade for whom there are no rules, because with­out mon­ey, what can you lose? This par­a­digm may be exem­pli­fied by the 2011 film For Lovers Only, which broth­ers Mark and Michael Pol­ish made with a hand­held dig­i­tal cam­era and no bud­get what­so­ev­er and then uploaded to iTunes, sell­ing tens of thou­sands of copies and keep­ing every cent themselves.
Car­ruth is anoth­er lone wolf — he not only craft­ed every aspect of Upstream Col­or, he's also dis­trib­ut­ing it him­self. Actu­al­ly, he may not have had a choice — an ex-engi­neer and self-taught film­mak­er, Car­ruth is appar­ent­ly ded­i­cat­ed to philo­soph­i­cal ambi­gu­i­ty in a way that doesn't play, as Hor­a­tio Alger used to say, in Peo­ria. His first film, Primer (2004), was a head-scratch­ing time-trav­el mas­ter­piece shot on a bake sale bud­get but fash­ioned with such intri­cate ideas that it may not be quite deci­pher­able, or com­pre­hen­si­ble, to the human mind. (Exhaus­tive efforts at cre­at­ing a time­line of the film's hall-of-mir­rors nar­ra­tive are ram­pant online and always leave some ques­tions unanswered.)
Upstream Col­or dou­bles down and emerges as a kind of new achieve­ment in obliq­ui­ty. What Car­ruth seems to have done here is rein­vent movies as a deliv­ery sys­tem for nar­ra­tive mys­tery instead of nar­ra­tive data. What we see, we see in frag­ments, gor­geous­ly shot but elu­sive, as though we are pass­ing in and out of con­scious­ness. It all begins, if that's the right word, with a grub extract­ed from the soil of ​"exot­ic" plants that some street kids use to get high and nur­tured by an unnamed creep, who soon Tasers a woman, Kris (Amy Seimetz), forces a grub down her throat, and keeps her drugged, impris­oned and brain­washed for an inde­ter­mi­nate span of time. With worms under her skin, no mon­ey left and her psy­che blud­geoned, she emerges to try to rebuild her life — with the help of The Sam­pler, a mys­te­ri­ous audi­ol­o­gist who gives her a blood trans­fu­sion from a live pig, and who seems to be every­where and invis­i­ble, like one of Wim Wen­ders' angels. Soon she meets Jeff (Car­ruth), who's sim­i­lar­ly scarred but in unex­pli­cat­ed ways, and the two attempt to form a rela­tion­ship against seem­ing­ly cos­mic odds.
Carruth's approach is more evoca­tive than con­crete, to say the least. Poi­son­ings arise in the form of blue flow­ers, grubs infest every­thing, pat­terns and men­ac­ing por­tents are thick on the ground. Like David Lynch's sem­i­nal Eraser­head, the film that most often came to mind in my furi­ous effort to some­how con­tex­tu­al­ize Upstream Col­or, Carruth's film feels like a sub­con­scious flow of fears and anx­i­eties. But the clar­i­ty of this anx­i­ety is bruis­ing and stun­ning. In its abstract­ed fash­ion, the movie howls in pain about con­tem­po­rary lone­li­ness, the dense unknowa­bil­i­ty of mod­ern soci­ety, the dread of indus­tri­al poi­son­ing and the unmoor­ing of human beings from what was once a ful­ly nat­ur­al world.
Upstream Col­or is only baf­fling, real­ly, if we expect it to be a ​"movie" as we might reflex­ive­ly define it. Is it some­thing else, some­thing pure­ly lyri­cal and sen­su­ous, like music? Maybe we should ask instead: Have we evolved suf­fi­cient­ly as film view­ers to han­dle Car­ruth, or is he aim­ing ahead, at a new breed of Homo cin­e­mati­cus? Or, for now, are the mys­ter­ies their own reward?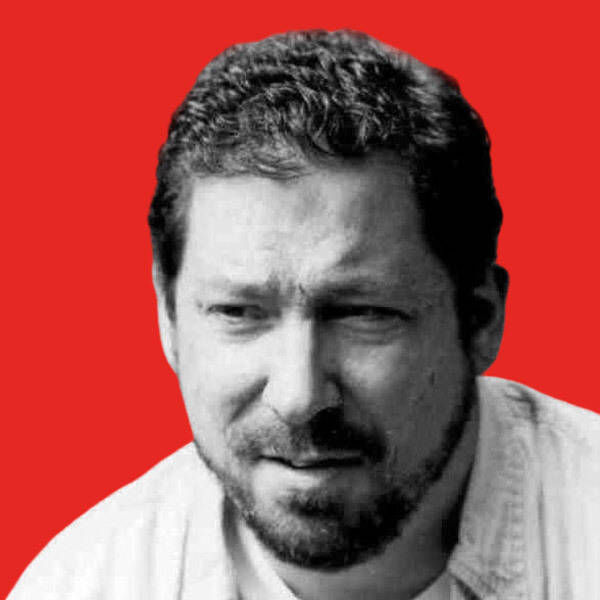 Michael Atkin­son
is a film review­er for
In These Times.
He has writ­ten or edit­ed many books, includ­ing
Exile Cin­e­ma: Film­mak­ers at Work Beyond Hol­ly­wood
(
2008
) and the mys­tery nov­els
Hem­ing­way Dead­lights
(
2009
) and
Hem­ing­way Cut­throat
(
2010
). He blogs at
Zero For Con­duct
.