The Left Needs Its Own Shock Doctrine for Puerto Rico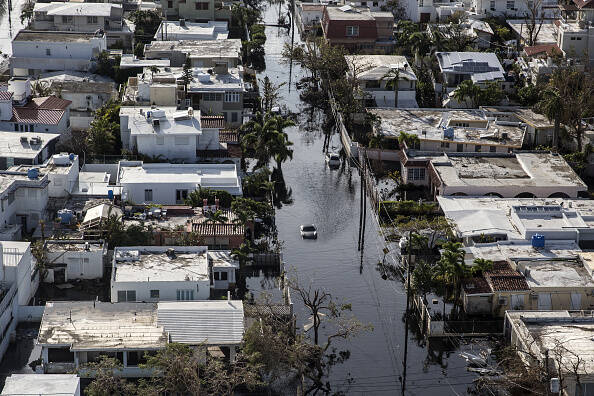 Welcome to Interviews for Resistance. We're now several months into the Trump administration, and activists have scored some important victories in those months. Yet there is always more to be done, and for many people, the question of where to focus and how to help remains. In this series, we talk with organizers, agitators and educators — not only about how to resist, but how to build a better world.
Javier Morillo: My name is Javier Morillo, and I live in Minnesota. I am the president of Service Employees International Union (SEIU) Local 26, and I am originally from Puerto Rico. That is where I grew up.
Sarah Jaffe: Things were not great in Puerto Rico before the hurricane flattened it. Give us a little background on the so-called ​"debt crisis," the PROMESA bill and U.S.-imposed austerity in Puerto Rico.
Javier: The situation was so precarious before the hurricane hit, and it was precarious for completely human-made reasons. Puerto Rico is in a debt crisis. When Donald Trump finally started tweeting about Puerto Rico, he mentioned the debt twice.
I think your readers are familiar with the foreclosure crisis and how that was caused by Wall Street's predatory loans. It was a very similar situation in Puerto Rico. Municipal bonds in Puerto Rico are triple tax free. That means there are no local, state or federal taxes on them, so they are very attractive to a lot of investors. Wall Street, Goldman Sachs and the investment firms had been pushing investors to buy these. Because of Puerto Rico's colonial status, Puerto Rican municipalities cannot declare bankruptcy. They were, essentially, betting on the island's inability to pay-and that is what happened.
Then, what made things worse was that, in 2016, Congress passed the PROMESA bill. It is the Puerto Rico Oversight Management Economic Stability Act. In the grand tradition of Congress giving acronyms that mean the opposite of what they do, ​"promesa" means ​"promise" in Spanish. One of my congressmen here in Minnesota is Keith Ellison, a progressive stalwart. He is on the Financial Services Committee, a wonderful ally. I spoke with him quite a bit about this. The Obama administration pitched PROMESA by arguing that the bill is the only thing that can rescue the island. It sets up the Financial Oversight Board, which has been imposing austerity.
The thing to do at that moment, rather than pass PROMESA, was to default: really call the colonial question and point out that Puerto Rican municipalities cannot declare bankruptcy.
Instead, they have been imposing austerity. There is an unelected junta. It is called an oversight board in English, but people on the island refer to it as the junta, which I think is more appropriate. We should all call it that, because it sounds like the military dictatorships of Latin America, and that is essentially what it is like. The governor has to submit to the junta, and they are imposing austerity.
At the center of the debt crisis is the electric power company. The hurricane has knocked out power over the whole island and, on top of that, this is a utility company that last year was literally cutting off the electricity in hospitals and endangering the lives of people because the hospitals were in debt to them. And they are in debt to Wall Street creditors.
Sarah: Before we dig into what can be done, what are you hearing from people on the ground in Puerto Rico right now, after the hurricane? It looks Puerto Rico could be without power for months. Trump seems like he is in no hurry to do anything. And a lot of people in the United States don't even seem to realize that Puerto Ricans are U.S. citizens.
Javier: My parents are on the island. For the first few days after the hurricane, it was near impossible to get in touch with anyone. I had sporadic texts and contact. I was just able to speak to my parents in the last couple of days on the phone. They were prepared for the worst. Based on what I am hearing, it feels worse than anything anyone could have imagined. There is no power anywhere. I communicate with my sister through WhatsApp or text when she has a signal. She is asking us to send her news stories, because they have such little access to the media. They have no power. I am frankly terrified.
A couple of days ago, the governor of Puerto Rico had a press conference where he was giving a pretty positive face to everything that was happening. But he also mentioned that there were eight municipalities that they had not had any contact with, at least as of two days ago. The island is 100 miles by 35 miles. It is a very small island. When I hear that eight municipalities have no contact with the central government, that sounds very suspicious and terrifying.
Sarah: Before the hurricane, you were involved in organizing around PROMESA and the debt crisis. Looking at this now, people are organizing to call Congress just to say, ​"Get them some aid." But what are the short, medium and long-term goals for pressure on this administration?
Javier: I have been thinking about this a lot. One of the things I am really struggling with right now is that we don't have a progressive or a Left shock doctrine, as Naomi Klein calls it. The Right has a program in place for how to take advantage of moments like this. When you look at what the junta has done and everything else, this is an opportunity for the wealthy 1 percent of the United States and world to make Puerto Rico into a playground the way Cuba was in the 1940s and 1950s for the U.S. rich. I am terrified we will have an island of Puerto Rico without Puerto Ricans.
To me, the question is: What do we do in the short and medium term that offers some semblance of a shock doctrine for our side? If we are going to rebuild Puerto Rico, how do we do it in a way that is right for the people of Puerto Rico? I have to weigh that with the very immediate concern of needing to get cargo containers with food and necessities that people have. Unfortunately, I don't have a very good answer for how we meet the short-term need a way that sets up for the future.
There are organizers on the ground. One affiliated with the Center for Popular Democracy in the United States, which has set up a fund. It is Mari​a​Fund​.org. They have been doing base-building work on the island for some time, especially in the poorer areas and the coastal areas that have been devastated by Irma and now Maria. That is who I have been encouraging people to donate money to, because I trust the work they do. It is directed at social transformation on the island, with a focus on the most vulnerable communities and the communities of African descent on the island.
My hope had been that the financial crisis would be a moment on the island when we would transcend the politics of status. Everything on the island, including members of the political parties, is defined by the political status of the island. You are either a statehood person, a commonwealth person, or a pro-independence person. That is the dialogue that has been happening for decades.
My father is much more conservative politically than I am. But he has a very keen anti-Wall Street analysis of what has been happening on the island. I think we have an opportunity to unite people on the island across the political spectrum with regards to status, on a message of how Wall Street has screwed the island until now. And now we have to fight back beyond the partisan divisions on the island.
Sarah: Is there anything else that people should be thinking about right now?
Javier: The way FEMA normally works just will not work on the island. When there is a disaster in Texas or Florida, FEMA frees up money. But what it frees up is local municipalities, local governments, counties or cities to put out contracts for private contractors to come in and remove debris, for example. Then, FEMA reimburses the municipalities. In Puerto Rico, that is not going to work for multiple reasons. In Texas and in Florida, you had people driving from all over the country with trucks. Anybody who had this kind of a business could go down and do that. People can't get to Puerto Rico to do that.
Furthermore, the municipalities are bankrupt. They are literally bankrupt. They can't reimburse folks. There is going to have to be an actual complete rethinking of how FEMA works in Puerto Rico for this crisis.
Sarah: Because Puerto Rico doesn't have the same kind of representation in the United States that other U.S. citizens have, are there any members of Congress who have taken interest in this and could be looked at to be pushing for some sort of solution here?
Javier: The members of congress who are Puerto Rican by descent have obviously led on all kinds of issues. There is Nydia Velazquez in New York. Congressman Luis Gutierrez has been particularly good from a progressive, left perspective. For example, he opposed PROMESA. So we are looking to his leadership.
Regardless of who you are represented by, it is good for lawmakers to hear from U.S. citizens on the mainland that they are concerned that U.S. citizens in Puerto Rico are not getting proper assistance. It is good to raise the level of alarm in Washington, D.C. about this. Be indiscriminate about talking to your elected representatives about it.
Interviews for Resistance is a project of Sarah Jaffe, with assistance from Laura Feuillebois and support from the Nation Institute. It is also available as a podcast on iTunes. Not to be reprinted without permission.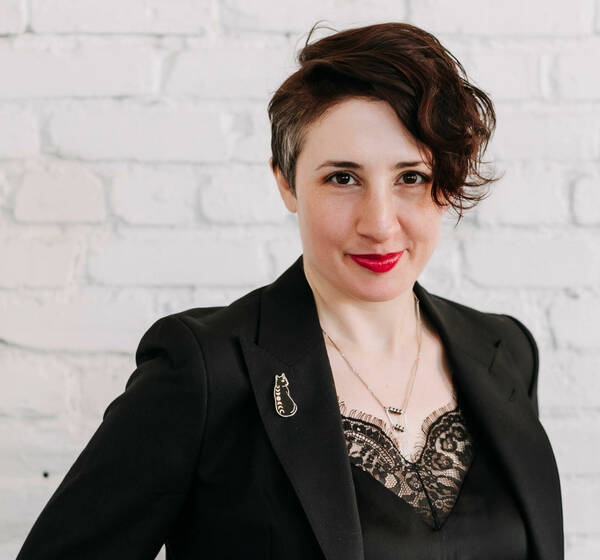 Sarah Jaffe is a Type Media Center Fellow, co-host (with Michelle Chen) of Dissent magazine's Belabored podcast, and a columnist at The Progressive. She was formerly a staff writer at In These Times and the labor editor at AlterNet. Her previous books are Work Won't Love You Back: How Devotion to Our Jobs Keeps Us Exploited, Exhausted and Alone and Necessary Trouble: Americans in Revolt, which Robin D.G. Kelley called ​"The most compelling social and political portrait of our age." You can follow her on Twitter @sarahljaffe.