Pummeled by Quake, Haiti Cries Out for a Movement (updated)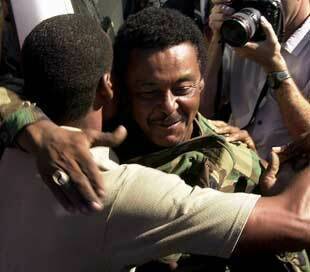 It may have been impos­si­ble to pre­dict exact­ly how dev­as­tat­ing the earth­quake in Haiti would be, but the tragedy behind the dis­as­ter was cen­turies in the mak­ing.

Haiti's his­to­ry tracks the cen­turies-long strug­gle for labor jus­tice in the face of glob­al cap­i­tal­ism. Ever since the coun­try won inde­pen­dence through a slave revolt, it has been con­demned to crip­pling debt, polit­i­cal mar­gin­al­iza­tion, and racist vil­i­fi­ca­tion by West­ern pow­ers.

The era of chat­tel slav­ery yield­ed to new forms of colo­nial domin­ion. The U.S. occu­pa­tion of Haiti from 1915 to 1934, accord­ing to a 2004 arti­cle by Greg Guma, paved the way for exploita­tion and polit­i­cal strife:
Haiti's con­sti­tu­tion was lat­er revised to remove a pro­hi­bi­tion against land own­er­ship by for­eign­ers. US investors would hence­forth be able to pur­chase fer­tile areas and go into busi­ness with plan­ta­tions pro­duc­ing sug­ar cane, cacao, banana, cot­ton, tobac­co, and sisal. This legal reform made pos­si­ble the full con­sol­i­da­tion of the Hait­ian oli­garchy dur­ing the suc­ceed­ing decades, and set the stage for a Black nation­al­ist revolt, manip­u­lat­ed by the devi­ous and bru­tal doc­tor-turned pres­i­dent-for-life, Fran­cois Duvalier.
Still, threads of Haiti's rev­o­lu­tion­ary spir­it sur­vived in the form of a mil­i­tant labor move­ment in the 1950s and ear­ly 1960s. A report by the AFL-CIO's Inter­na­tion­al Labor Sol­i­dar­i­ty cen­ter explains:
Work­ers won the right to assem­ble and orga­nize, lim­its to the work­day, a min­i­mum wage, paid hol­i­days and mater­ni­ty leave, insur­ance for acci­dents at work, con­cil­i­a­tion in labor dis­putes, and sev­er­ance pay. The gov­ern­ment hired labor inspec­tors and, in con­trast to ear­li­er days, applied many of the new laws. The reforms fell in place even as the con­ser­v­a­tive gov­ern­ment worked to con­strain, or in many cas­es co-opt, the labor move­ment through open repres­sion and more sub­tly through estab­lish­ment of its own ​"yel­low" unions.
But in sub­se­quent years, mar­ket-friend­ly trade poli­cies and state oppres­sion with­ered the labor move­ment and con­demned Haiti's work­ing class to pover­ty. As Haiti opened to inter­na­tion­al trade, report­ed the labor group Batay Ouvriye in a 2008 arti­cle:
in order to estab­lish the free trade zones as the new type of ​"devel­op­ment", in the con­text of the com­pe­ti­tion with oth­er depen­dent coun­tries of the region, it was nec­es­sary to ​"lib­er­ate" the Hait­ian labor force even more. On the one hand, they exter­mi­nat­ed the native black pigs (this occurred under Jean-Claude Duva­lier), a vital source of liveli­hood for the small peas­ants, then they destroy the sug­ar cane cul­ture (under the CNG – Nation­al Gov­ern­ing Coun­cil), they even suc­ceed­ed in erad­i­cat­ing the rice pro­duc­tion (since the Bazin gov­ern­ment), while the rest of the agri­cul­tur­al pro­duc­tion was steadi­ly dete­ri­o­rat­ing, caus­ing a real migra­to­ry hem­or­rhage and a sys­tem­at­ic pau­per­iza­tion that cre­at­ed a vast pool of avail­able cheap labor.
There was a post-Duva­lier burst of labor activism in the 1980s (which spurred the devel­op­ment of the AFL-CIO affil­i­at­ed Fed­er­a­tion of Union Work­ers (Féder­a­tion des Ouvri­ers Syn­diqués or FOS) and the more rad­i­cal Autonomous Fed­er­a­tion of Hait­ian Workers/​Federation of Latin Amer­i­can Work­ers (Cen­trale Autonome des Tra­vailleurs Haïtiens/​Centrale Lati­no-Améri­caine des Tra­vailleurs)). And Jean-Bertrand Aris­tide came to pow­er in 1990 on a pro-labor plat­form. But those inroads were eclipsed by con­tin­u­al pow­er strug­gles and the onslaught of trade lib­er­al­iza­tion schemes.
The geopo­lit­i­cal maneu­ver­ing around the rein­state­ment of Aris­tide in the mid-1990s opened the door to a frontal assault from the World Bank and IMF, in which Haiti mort­gaged its work­force to a cycle of ever-deep­en­ing debt. Soon the coun­try was fac­ing agri­cul­tur­al implo­sion, envi­ron­men­tal degra­da­tion, and preda­to­ry indus­tri­al­iza­tion.

A Nation­al Labor Com­mit­tee inves­ti­ga­tion revealed wide­spread sup­pres­sion of work­ers' rights and Dick­en­sian sweat­shop con­di­tions, fueled by multi­na­tion­al com­pa­nies that flout­ed labor stan­dards. In Feb­ru­ary 1997, a report by the Eco­nom­ic Jus­tice Del­e­ga­tion and Labor Rights of the Wash­ing­ton Office on Haiti concluded:
1. that fac­to­ry employ­ment is not expanding;

2. that even if it did, it could pro­vide jobs for only about 2% of the work force;

3. that con­di­tions in the sweat­shops stitch­ing up gar­ments for sale in K Mart, Wall Mart, Dis­ney Stores, etc. are extreme­ly exploita­tive. Haiti's Labor Code is sel­dom adhered to and the Labor Court is inef­fec­tive. The min­i­mum wage — which in any case is not enough to live on — is some­times not paid. Dai­ly piece­work quo­tas are unre­al­is­tic and fre­quent­ly raised if they are met. Work­ers who do not make the quo­ta are first rep­ri­mand­ed and then fired. Sex­u­al harass­ment is fre­quent. Work­ers who attempt to orga­nize are fired.
The earth­quake is just one of a series of blows the coun­try has suf­fered in rapid suc­ces­sion: Haiti has been starved by the glob­al food cri­sis and bat­tered by a sav­age storm sea­son in 2008. Mean­while, advo­cates for Hait­ian work­ers have clashed with author­i­ties over min­i­mum wage reform, pro-mar­ket lib­er­al­iza­tion schemes, and pri­va­ti­za­tion of gov­ern­ment ser­vices.

The wide­spread scourge of child slav­ery in Haiti today illus­trates how a trag­ic his­to­ry has come full cir­cle. In a coun­try born from a slave revolt, youth are still chained to a sys­tem of human bondage.

Haiti's labor pol­i­tics have been con­tentious. After the 2004 ouster of Arist­ede (he is cur­rent­ly try­ing to return to Haiti), com­men­ta­tor Jeb Sprague accused main­stream labor orga­ni­za­tions, name­ly the ICF­TU and the AFL-CIO's Sol­i­dar­i­ty Cen­ter, of being in bed with the U.S. gov­ern­ment and refus­ing to stand up for Hait­ian labor activists after the coup. (Those alle­ga­tions sparked a bit­ter reac­tion from the labor group Batay Ouvriye.)

But Haiti's great­est labor chal­lenge may lie on oth­er shores: years of eco­nom­ic and polit­i­cal chaos have dri­ven mass migra­tion, leav­ing the coun­try heav­i­ly depen­dent on wages that Hait­ian work­ers abroad send home. Haiti's eco­nom­ic refugees have been involved in myr­i­ad labor strug­gles in the region, includ­ing the oppres­sive toil of migrant farm­work­ers in the South and the Domini­can Repub­lic; domes­tic work­ers' strug­gles for basic rights; and the bat­tle over immi­gra­tion reform.

In light of the dis­as­ter, the U.S. has halt­ed depor­ta­tions of undoc­u­ment­ed Hait­ian immi­grants, but advo­ca­cy groups con­tin­ue to press for for­mal immi­gra­tion relief through the grant­i­ng of Tem­po­rary Pro­tect­ed Sta­tus.

Still, it seems that even a cat­a­stro­phe of this mag­ni­tude will fail to shake the sta­tus quo in Wash­ing­ton. Activists fear the destruc­tion will ush­er in even more U.S.-backed dom­i­na­tion under the guise of human­i­tar­i­an aid, eco­nom­ic ​"part­ner­ship," and ​"sta­bi­liza­tion" at the expense of democ­ra­cy.

The media images of bod­ies in the streets, flat­tened build­ings, and starv­ing sur­vivors are just a snap­shot of the man-made calami­ty at the crux of the glob­al econ­o­my. In the com­ing months, the coun­try may even­tu­al­ly dig itself from the rub­ble of the imme­di­ate dis­as­ter, but Haitians will remain pinned under the lega­cy of neo­colo­nial­ism. The only force that could col­lapse that edi­fice might be a grass­roots move­ment, led by labor and civ­il soci­ety groups through­out the dias­po­ra. From the geo­graph­ic epi­cen­ter of the earth­quake, Haiti's suf­fer­ing rever­ber­ates as a call to action across the hemisphere.
UPDATE: USA Today report­ed this after­noon that Home­land Secu­ri­ty chief Janet Napoli­tano would grant Tem­po­rary Pro­tect­ed Sta­tus to Hait­ian immi­grants resid­ing ille­gal­ly in the Unit­ed States as of Jan­u­ary 12, 2010. A small break­through, and, in the con­text of the scope of the cat­a­stro­phe, per­haps the least the White House could do for the dias­po­ra at this point.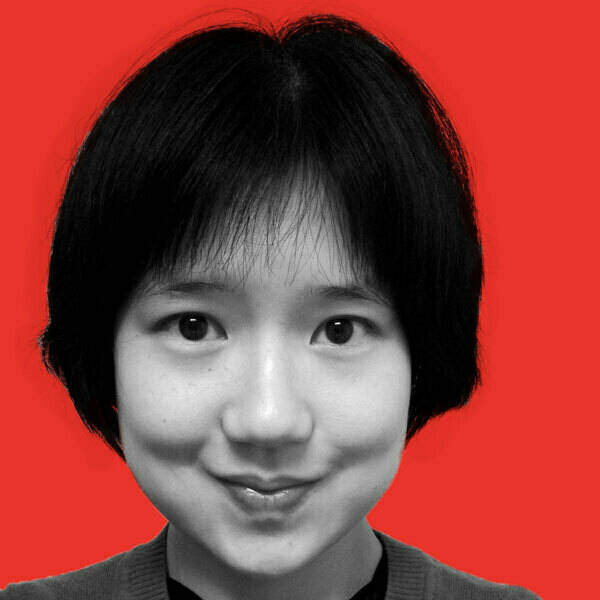 Michelle Chen is a con­tribut­ing writer at In These Times and The Nation, a con­tribut­ing edi­tor at Dis­sent and a co-pro­duc­er of the ​"Bela­bored" pod­cast. She stud­ies his­to­ry at the CUNY Grad­u­ate Cen­ter. She tweets at @meeshellchen.